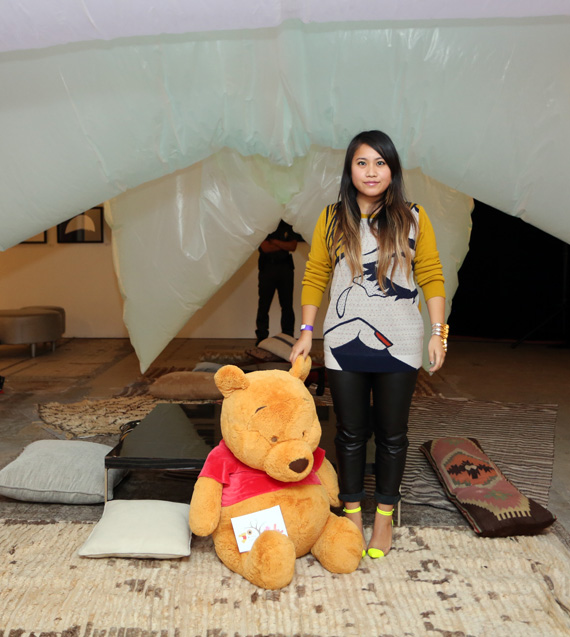 Photos by YM
Last week I was invited to Los Angeles by Disney to attend an Art Exhibition by ODDJOB inspired by Winnie the Pooh. The event was on Thursday, November 29th at GR Space in Downtown LA and hosted by Blends. ODDJOB Inc. is a creative studio and artist agency in Tokyo. The whimsical, carefree spirit of Winnie the Pooh inspired the artists of ODDJOB, who find him to be a true example of "KAWAII." Love the manga pieces by Naoya Sanuki and camo Winnie the Pooh and friends pieces too. The exhibition featured great artwork inspired by Winnie the Pooh, I love it. I personally am a big fan of Pooh bear and I'm so glad I got to see it in person.
If you would like to check out the artwork, it's up at the Blends store in LA and the limited edition products are available online at blendsus.com. Check out the event recap after the jump…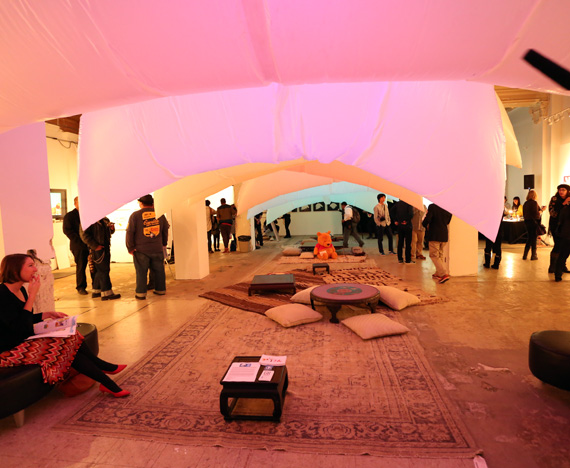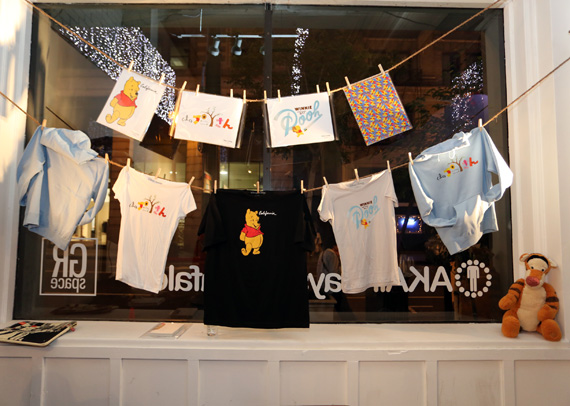 Limited-edition merchandise, available at BlendsUS.com. Designed by Shashamin and Lefty Joe.

How cute is this Winnie the Pooh 'Camo' Skate Deck? Designed by Ruka Noguchi, these "sk8 decks" feature a whimsical pattern depicting Winnie the Pooh eating from his honey pot. Available in black and white and full-color.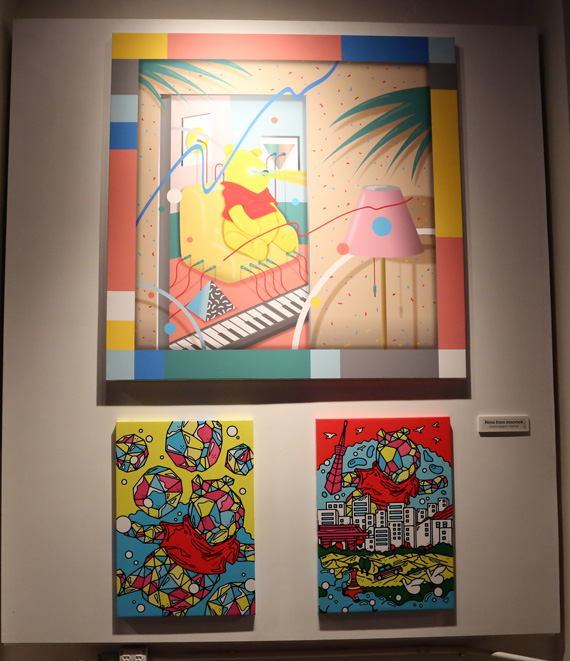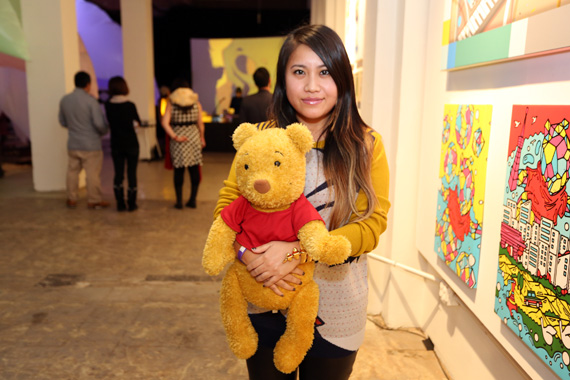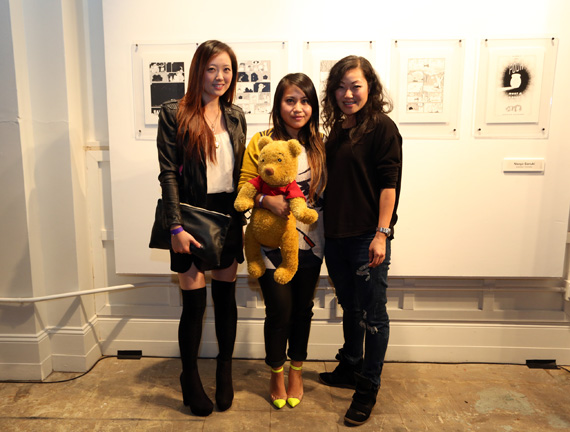 With Disney's Sunny and Soo.
Categories: art/design entertainment/events fashion los angeles outfits travel