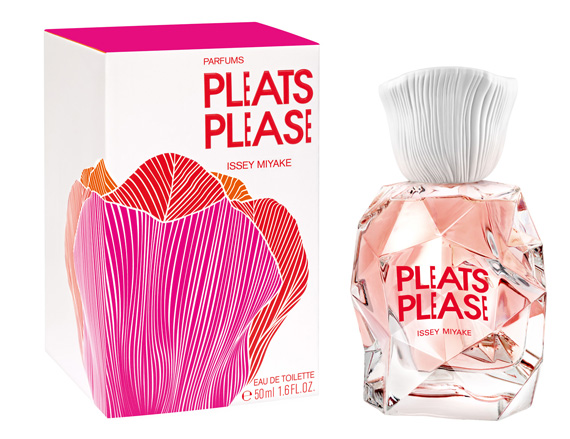 Photos courtesy of Issey Miyake
In Spring 2013, world-renowned Japanese designer Issey Miyake reveals his first fashion-inspired fragrance. Based on his iconic Pleats Please Issey Miyake line of women's ready-to-wear creations, Pleats Please Eau de Toilette embraces the freedom, color and movement that have made the Pleats Please line so beloved by women around the world. I'm actually a huge fan of the L'Eau d'Issey Eau de Parfum and it's one of the only fragrances I use, so I'm quite excited about this new scent.
The bottle is so pretty, I'm all about the bottle and packaging. The bottle interprets the image of the pleat, the geometrical spirit of the famous Bao Bao Issey Miyake bag seemed the obvious choice. The pink fragrance looks so fresh against the glass bottle and the cap takes the form of a floral calyx, a finely pleated abstraction that symbolizes both a white flower and the Pleats Please fabric.
The scent was created by perfumer Aurélien Guichard, he has composed a bright and cheerful bouquet. The top note features an aroma of nashi, a hybrid fruit that oscillates between pear and apple. The middle note suggests a graceful sensuality, blossoming forth with fresh peony and sweet pea. The base note prolongs the sensation of mildness, settling into the rich woody notes of cedar while patchouli, taking on a vertical character, permeates the composition. Sweet, sensuous vanilla infuses the trail with radiant warmth. An absolute of creamy "white vanilla" blends with cozy white musks for a mellow finish.
The product range includes an Eau de Toilette Spray in two sizes: 1.6 oz ($66) and 3.3oz ($92), and a Moisturizing Body Lotion in a 5.2 oz tube ($40). The Pleats Please collection will be available exclusively at Nordstrom beginning on December 26, 2012.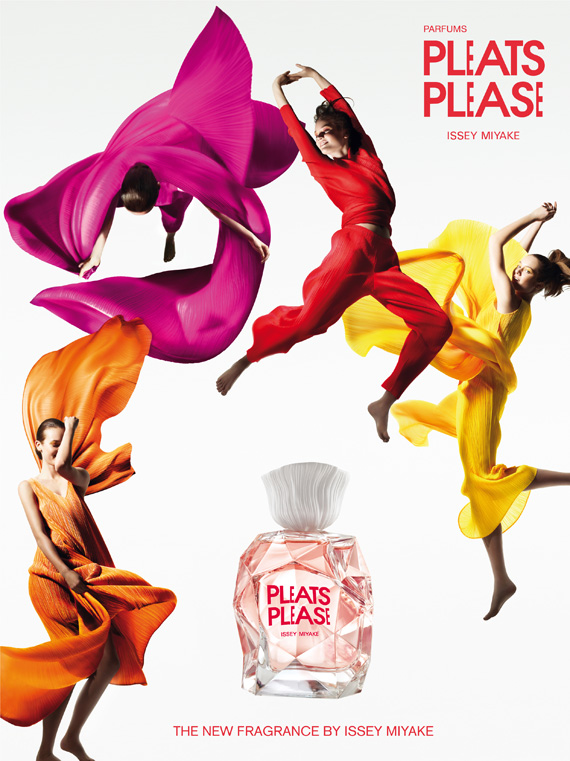 $149.99 BUY IT NOW 0hr 5mins

$420.0 BUY IT NOW 0hr 6mins

$460.0 BUY IT NOW 0hr 10mins

$45.99 BUY IT NOW 0hr 12mins

$455.0 BUY IT NOW 0hr 13mins

$3000.0 BUY IT NOW 0hr 14mins

$39.95 BUY IT NOW 0hr 14mins

$350.0 BUY IT NOW 0hr 17mins
disclaimer
Categories: beauty
Tags: issey miyake