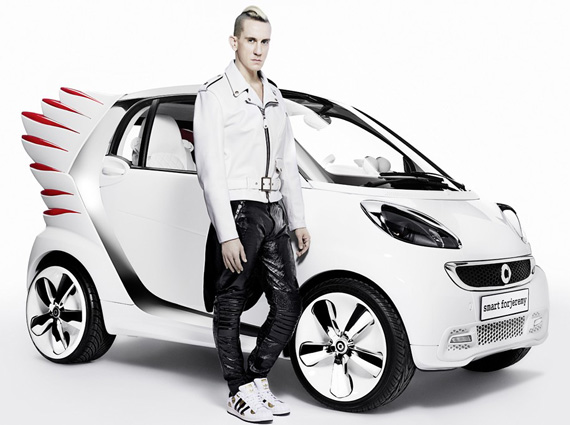 Photo courtesy of Daimler AG – Global Communications Mercedes-Benz Cars
If you're a fan of Jeremy Scott's winged designs for his adidas Originals collection, you'll appreciate this new collaboration with Smart. The "smart forjeremy" car features a glossy white exterior, two seater white leather and chrome interior and signature wings that light up red and extend from the back of the car. How cool! According to WWD, the design element makes Scott the first fashion designer to change the body of a car (many have lent their hand to interiors). Kanye West said he had to have it when Scott showed him pictures of the design during a dinner in Paris. The limited edition car will be available next year, price has not been set yet.
"I was really excited because I wanted to make something that would be new, something that would be memorable, something that would be fun, and something that people would recognize immediately as mine," said Scott.
Can't wait to see who will be the first celeb driving this car, looks so fun!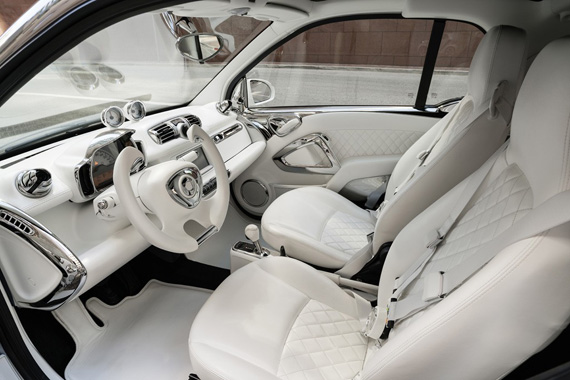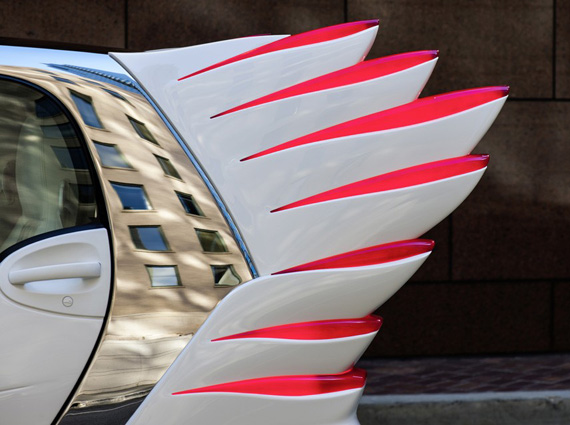 Categories: art/design fashion
Tags: Jeremy Scott