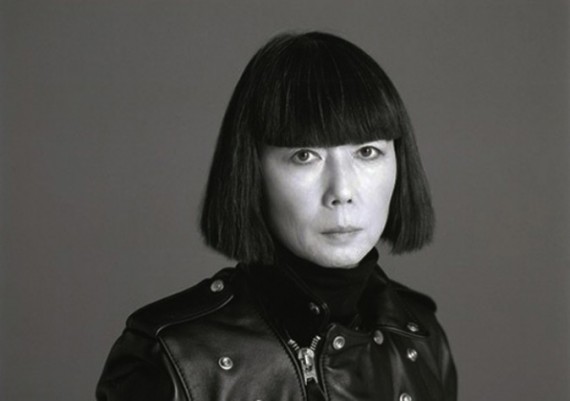 Photo: CFDA
Hope you had a great Thanksgiving and weekend. Great news this morning, COMME des GARÇONS creative director Rei Kawakubo has teamed up with Hermès to create a limited-edition scarf collection called Comme des Carrés.
"I have always had an immense respect for Hermès tradition and artisanal know-how," Kawakubo told WWD. "During this joint project, rather than being guided by the idea of the scarf as it is worn, I became interested instead in the beautiful artworks that the designs on Hermès carrés represent – and I sought to change them by adding elements. By combining them with abstract images, we have transformed the carré and created a unique object."
The scarves will be released in two collections, the first consisting of five monochrome scarves with abstract patterns, entitled Noir et Blanc, and will be sold in Comme des Garçons stores in Tokyo, New York and Paris. The second, consisting of six bright colored designs, entitled Couleur, will be sold in Kawakubo's Dover Street Market store in London. Both ranges are expected to be relesaed in stores in February 2013.
Really excited to see how the collection turns out, can't wait!
$179.0 BUY IT NOW 0hr 1mins

$690.0 BUY IT NOW 0hr 1mins

$500.0 BUY IT NOW 0hr 5mins

$35.0 BUY IT NOW 0hr 6mins

$343.0 BUY IT NOW 0hr 6mins

$376.0 BUY IT NOW 0hr 7mins

$498.0 BUY IT NOW 0hr 8mins

$285.0 BUY IT NOW 0hr 8mins
disclaimer
Categories: fashion