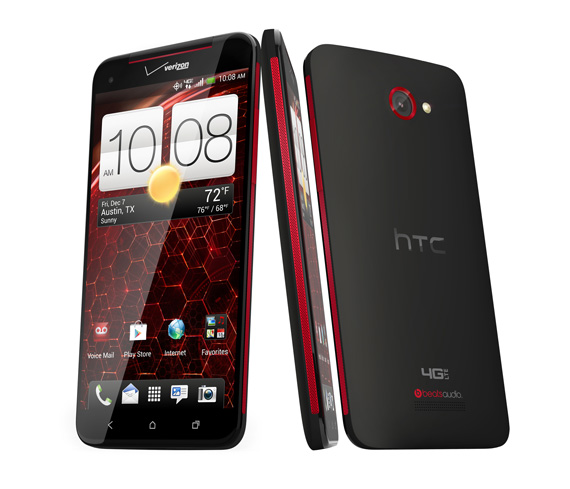 You all should know I'm a gadget geek, last week I attended HTC's announcement for its newest smartphone, DROID DNA. I've been playing with the smartphone for a week now and I must say I'm quite in love with the 5-inch 1080p Full HD super LCD 3 display with Gorilla Glass 2, it's super crisp, bright and not easily scratched. Aside from the amazing HD display, the phone is powered by a Qualcomm Snapdragon S4 Pro quad-core 1.5 GHz processor, 2GB of RAM and HTC Sense 4+ with Android Jelly Bean. And it's on America's fastest 4G LTE network. Verizon's 4G LTE is seriously impressive, super fast, I feel like it's even faster than my home internet.
The design is sleek and it's really thin and light. I'm not going to specify all the tech specifications (you can read it after the jump) but the key features includes audio by Beats by Dr. Dre featuring 2 built-in amplifiers, impressive camera resolution for front and back but most importantly for those that like taking self-portraits it has a 2.1 Megapixel with f/2.0 88-degree Ultra-Wide-Angle Lens so if you're taking a group shot no one will be cut out! This device also allows wireless charging if you buy the accessory, pretty cool.
The DROID DNA by HTC released today, November 21, 2012 exclusively through Verizon Wireless for a retail price of US$199 (with a 2-year contract).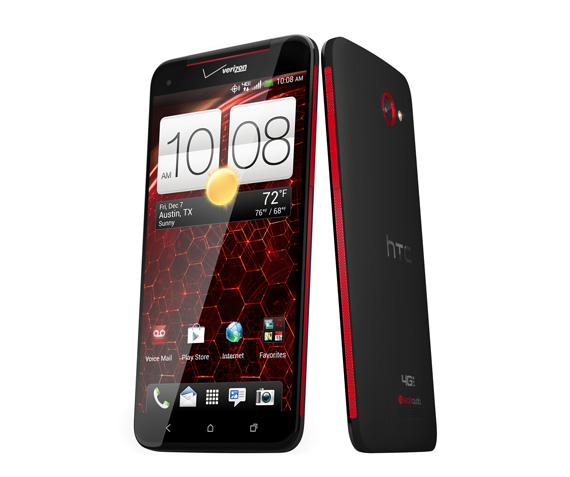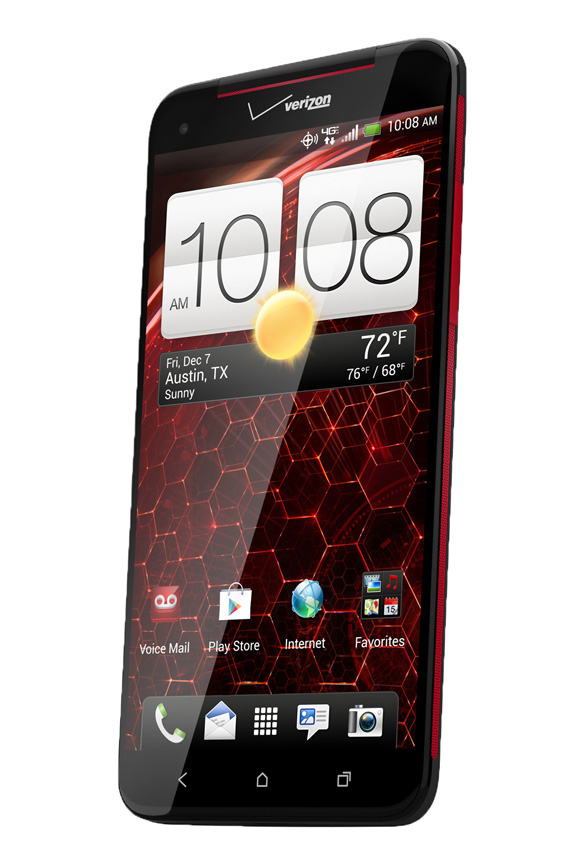 KEY SPECIFICATIONS
Cameras: 8MP, f/2.0, 28mm wide angle lens, smart LED flash, BSI sensor, autofocus, HTC ImageChip, and 1080p HD video recorder; 2.1MP, f/2.0, 88 degree ultra-wide angle front-facing camera, HTC ImageChip and 1080p HD video recorder
Display: 5-inch 1080p Full HD super LCD 3 display with Gorilla Glass 2; 1920 x 1080 resolution with 440 pixels per inch (PPI)
Processor: Qualcomm Snapdragon™ S4 Pro quad-core 1.5 GHz processor (APQ 8064 and MDM 9615M)
OS: HTC Sense™ 4+ with Android™ 4.1.1 (Jelly Bean)
Memory: 16 GB eMMC*, 2 GB RAM
Battery: 2020 mAh Lithium-Ion Polymer – embedded
Network Technology/Compatibility: CDMA: 800/1900MHz; GSM/GPRS/EDGE: 850/900/1800/1900MHz; UMTS/HSPA: 850/900/1900/2100MHz; LTE 700 MHz (Band 13) Wi-Fi: 802.11 a/b/g/n (2.4 & 5 GHz)
Dimensions: 141 x 70.5 x 9.73 mm
Weight: 142 grams / 5.01 ounces
$39.56 BUY IT NOW 0hr 8mins

$23.02 BUY IT NOW 3hr 21mins

$23.32 BUY IT NOW 3hr 21mins

$8.99 BUY IT NOW 4hr 30mins

$9.99 BUY IT NOW 5hr 4mins

$8.99 BUY IT NOW 5hr 18mins

$90.23 BUY IT NOW 5hr 40mins

$92.14 BUY IT NOW 5hr 53mins
disclaimer
Categories: gadgets
Tags: htc