I'm a big fan of Pendleton collaborations and when I saw their collaboration with Dr. Martens in Las Vegas a few months ago I was anticipating the release. Finally the collection released featuring an exclusive Pendleton woven jacquard pattern called 'Pagosa Springs', the collaboration offers Dr. Martens iconic 1460 8-hole boot in Cherry Red and Black Smooth leather with a comfortable and cozy wool quarter panel on each side. In addition to the boot, there is also a traditional Dr. Martens satchel, crafted with the Pagosa Springs design and finished in Cherry Red or Black polished leather.
The 'Pagosa Springs' design was inspired by a legend about a deadly plague affecting the Ute Indian Tribe. They were miraculously cured when they assembled on the banks of the San Juan River. The Ute Tribe honored this area with the name 'Pagosah' which means 'healing waters.' Arrows in the pattern symbolize the path as the waters make their way to the surface. The four-cornered elements represent the location of Pagosa Springs in the Four Corners region of Colorado. The Medicine Man's Eye in the centre represents vision, surrounded by the peaks of the San Juan Mountains.
The collection is currently available at Dr. Martens stores in the USA, UK, Asia and Europe, online and karmaloop.com. LOVE IT!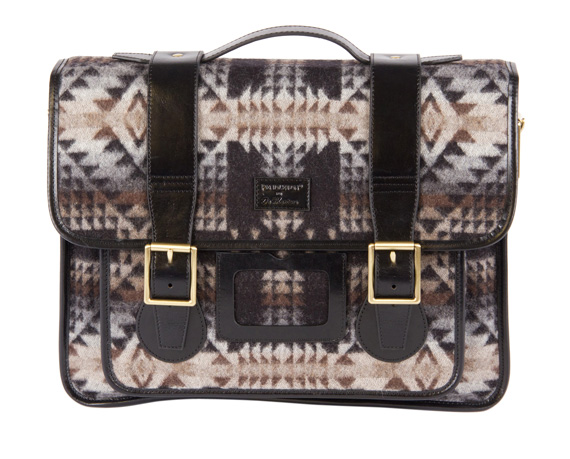 $200.0 BUY IT NOW 13hr 48mins

$222.37 BUY IT NOW 11hr 42mins

$225.0 0 bids 9hr 47mins

$180.38 BUY IT NOW 22hr 50mins

$206.99 BUY IT NOW 5hr 40mins

$180.0 BUY IT NOW 4hr 25mins

$124.0 BUY IT NOW 5hr 40mins

$140.0 BUY IT NOW 4hr 57mins
disclaimer
Categories: fashion handbags shoes
Tags: