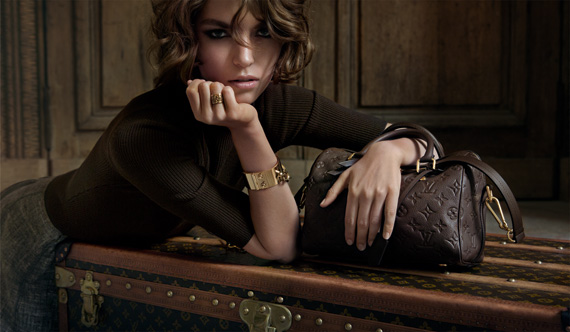 Photos courtesy of Louis Vuitton
Louis Vuitton re-imagines the "Art of Travel" with its latest campaign L'INVITATION AU VOYAGE featuring the beautiful Arizona Muse. The campaign was shot by Inez van Lamsweerde and Vinoodh Matadin through the streets of Paris and into the iconic Louvre Museum, exploring Louis Vuitton's travel heritage and artisan roots. This multimedia campaign, which is realized in print, film and digital, will be unveiled on November 12th.
A silhouette glides under the archways of the Louvre and slips into the room where the masters of the Italian Renaissance are sleeping. A young woman appears and immediately vanishes again into the darkness of the deserted corridors. What is she looking for in this temple of culture infused with the shadows of the past?
Watch the teaser video after the jump…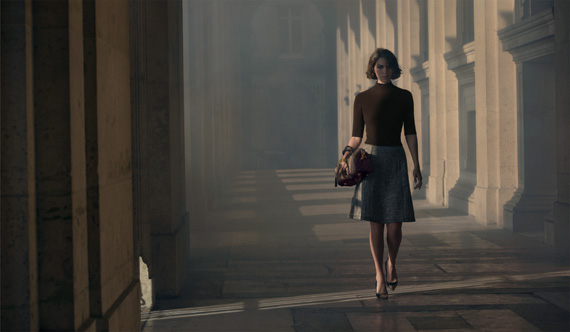 Categories: celebrities fashion handbags