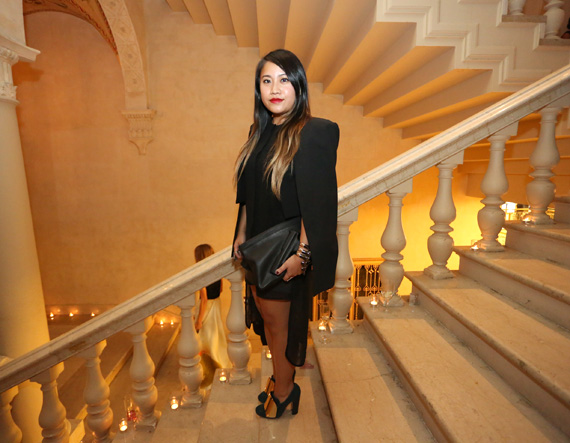 Photos by YM
On October 18th, "Bergdorf Goodman Day", as declared by New York's Mayor Michael Bloomberg, I celebrated the stores 111th Anniversary with an extraordinary Gala at the iconic Plaza Hotel. The space was transformed into something magical, and everywhere you looked you'd see a famous face. Guests danced to the music of Rubix Kube and DJ Chelsea Leyland, and I couldn't resist and stepped into a life sized window for a photo opp. The evening was topped off with all of the designers singing "Happy Birthday" led by vocalist, Sasha Lazard. It was definitely an extraordinary night.
The décor, designed by Bronson van Wyck, reflected the legendary Bergdorf Goodman windows over the years, complete with a menagerie of animals and mannequins. In collaboration with the Bergdorf Goodman visual team, the windows were brought to life in an enchanted garden of topiaries under lavender lit chandeliers and billowing clouds.
Happy anniversary Bergdorf Goodman, many more good years to come!
Black custom cape, H&M Sheer Blouse, H&M Leather Skirt, YSL Pilgrim Shoes, Vlieger & Vandam Guardian Angel Leather Clutch, nOir Jewelry x Disney Dinosaur Bones Cuff, Holbrooke by s.berry Trifecta Ring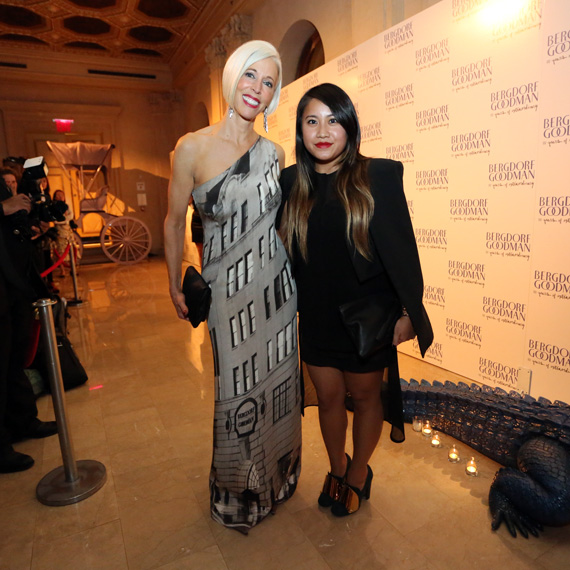 How fab is Linda Fargo?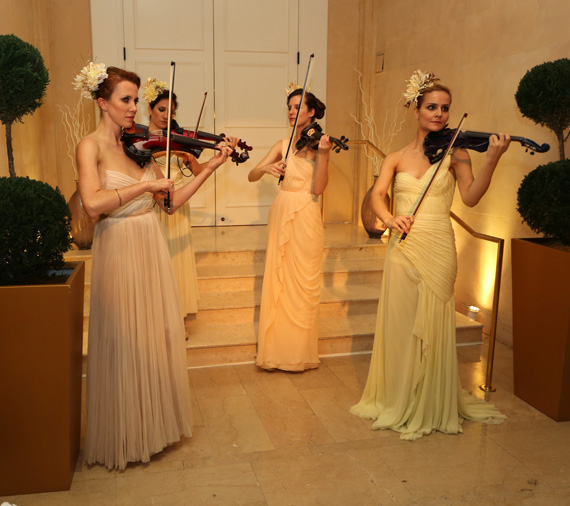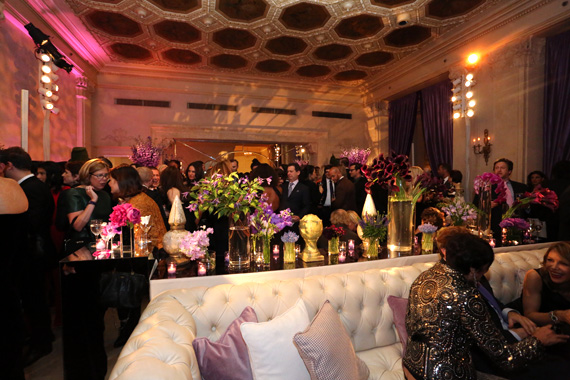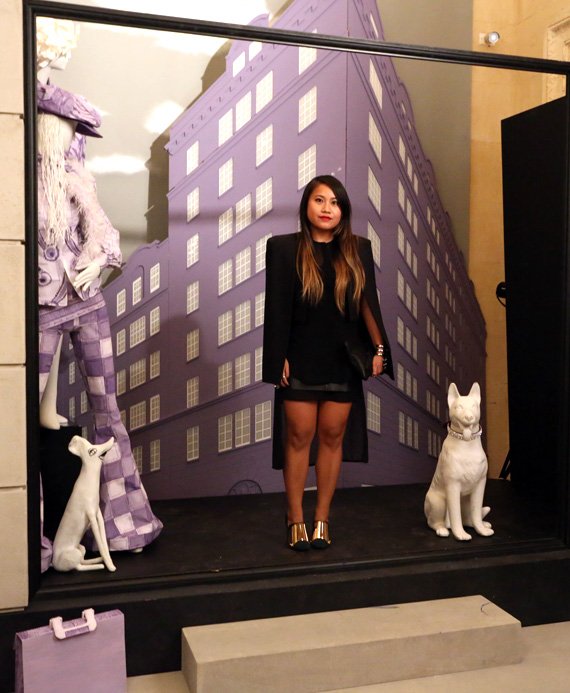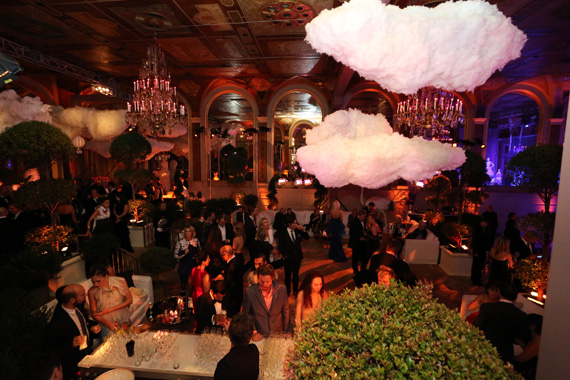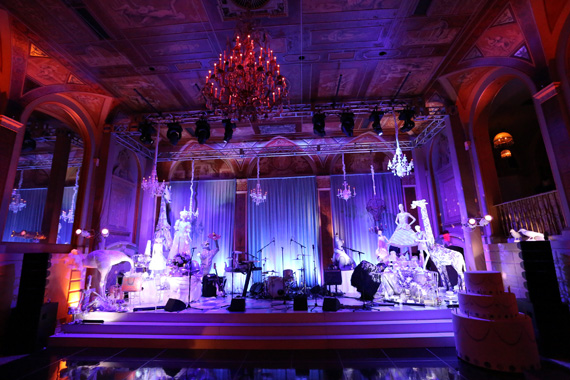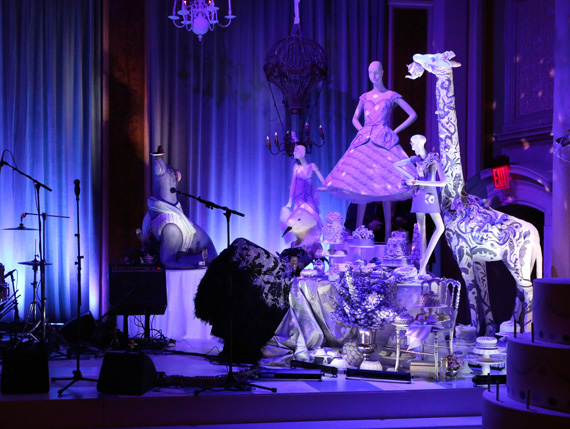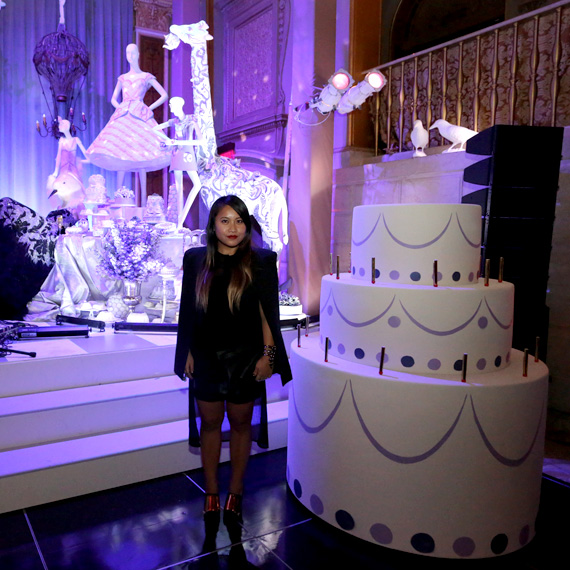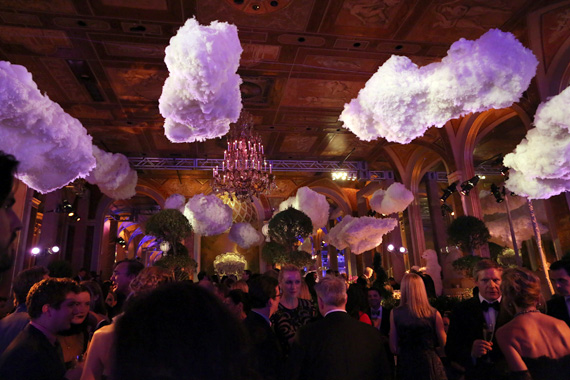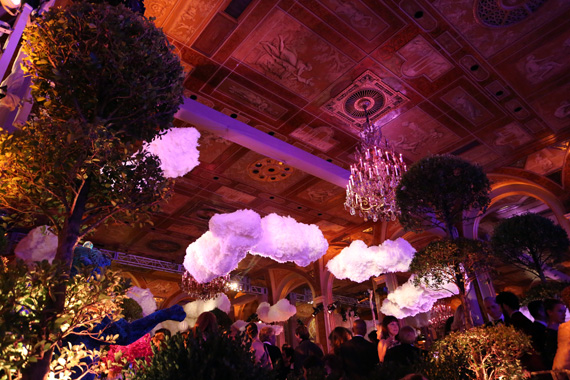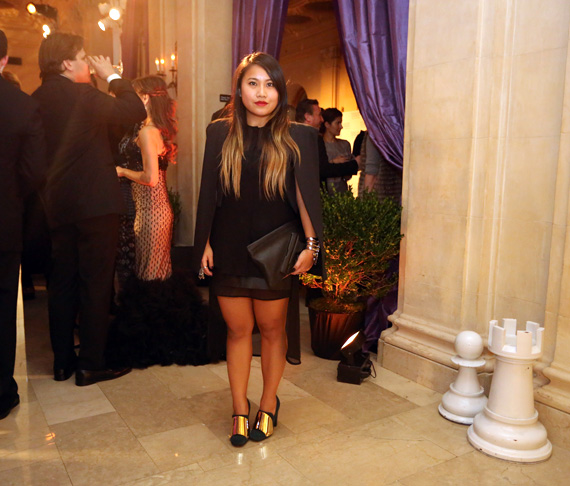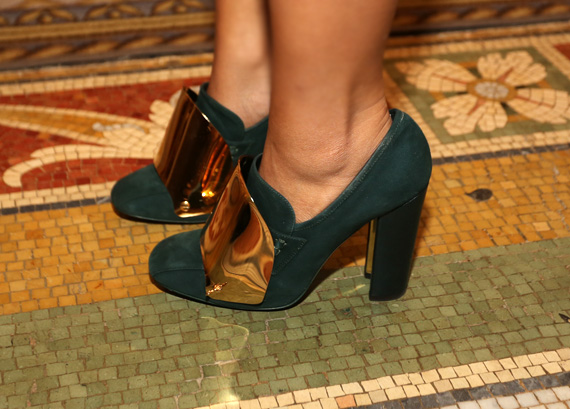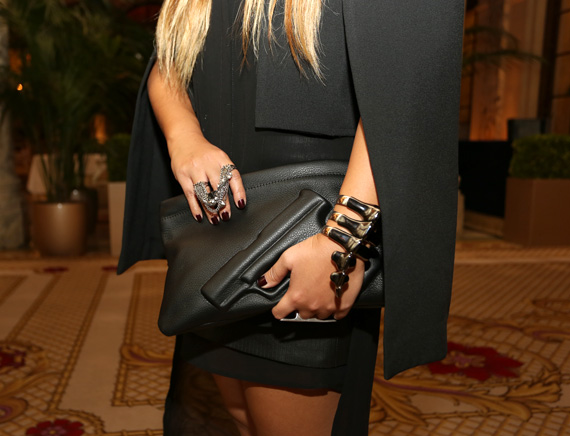 Categories: entertainment/events fashion outfits
Tags: bergdorf goodman