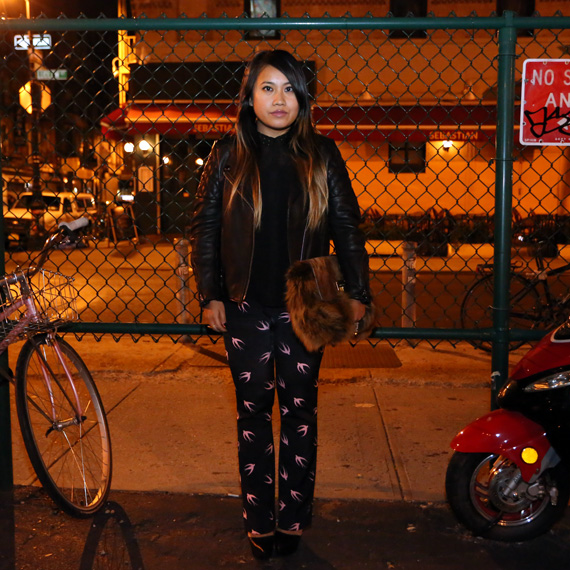 On Friday night, Hennessy invited me to a private dinner to celebrate the limited edition bottle by graffiti legend Futura. The 35-person dinner was held at The Kolo Club in Hoboken, NJ. Luckily there was door to door car service because I would of gotten lost in Hoboken, first time eating dinner there. Dinner was fun and it was pretty amazing having Futura sign and deliver the special bottle during dinner, love it. After dinner, I headed down to the LES to meet some friends before calling it a night. I hate that it's getting so cold and the day ending so early! Thanks to Hennessy, Futura and Team Epiphany for the fab night.
Check out my recap from dinner after the jump…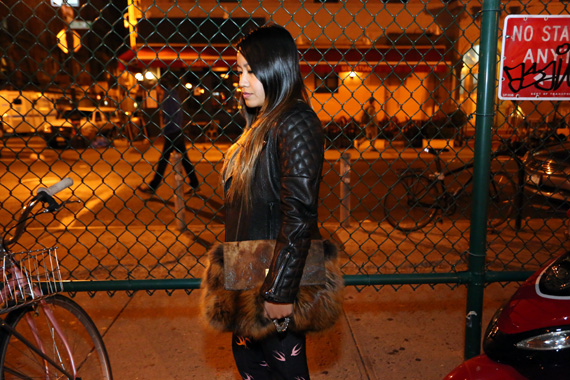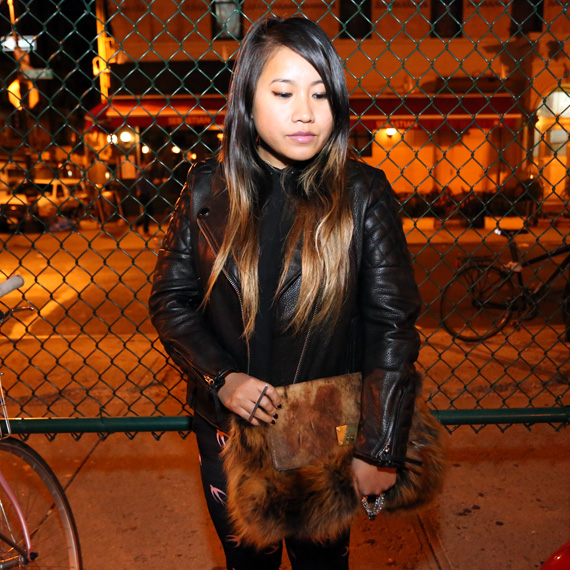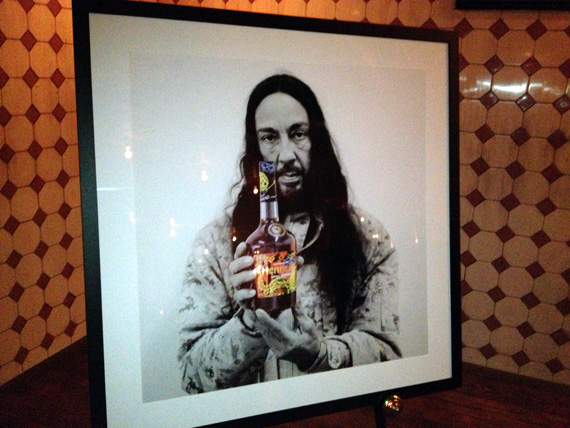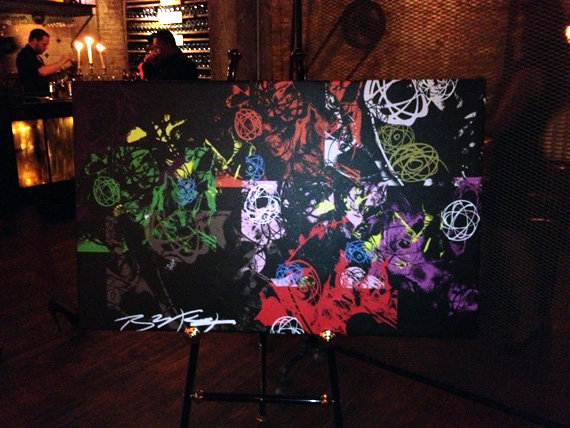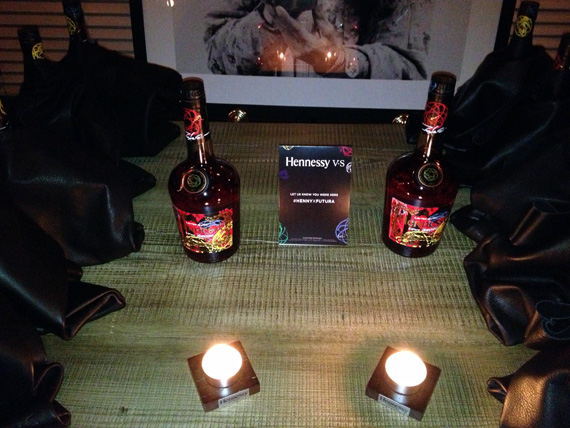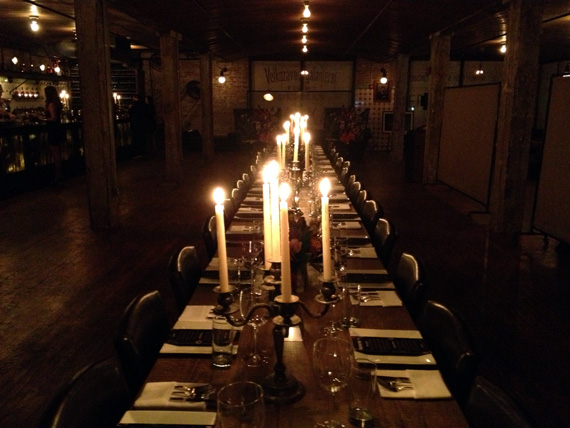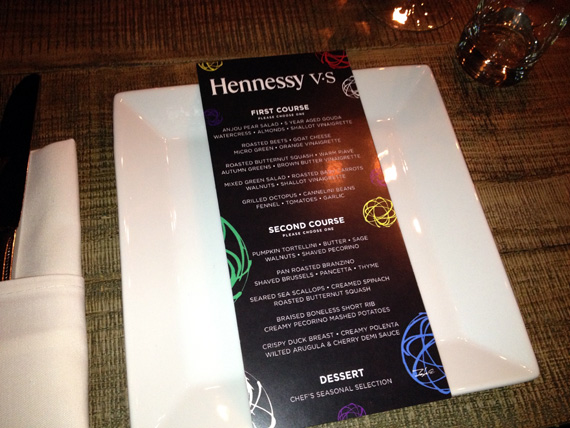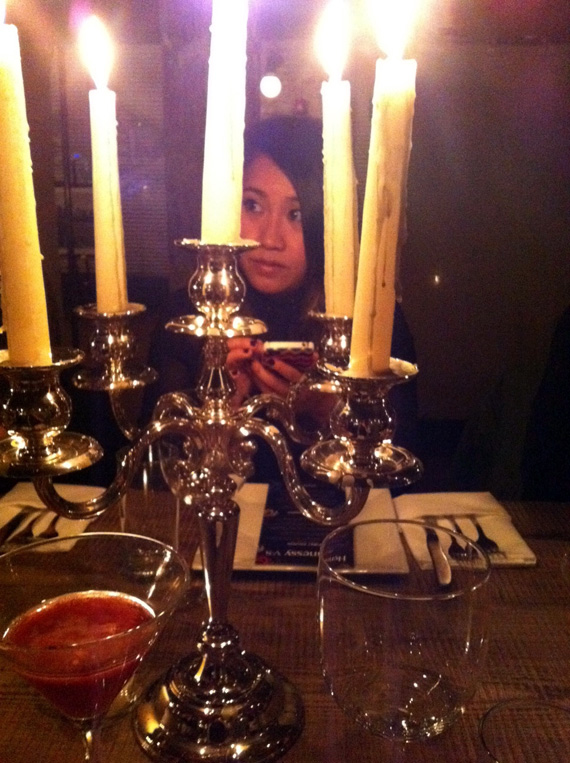 Photo by Kirsy Lovett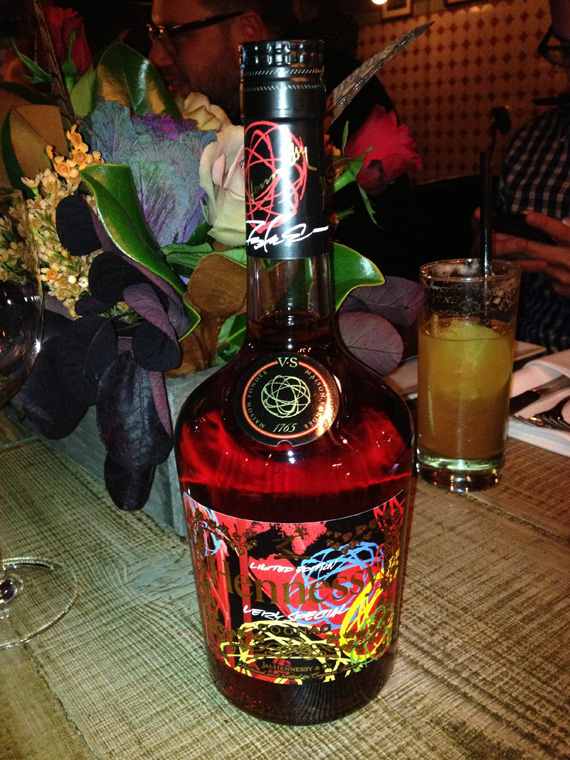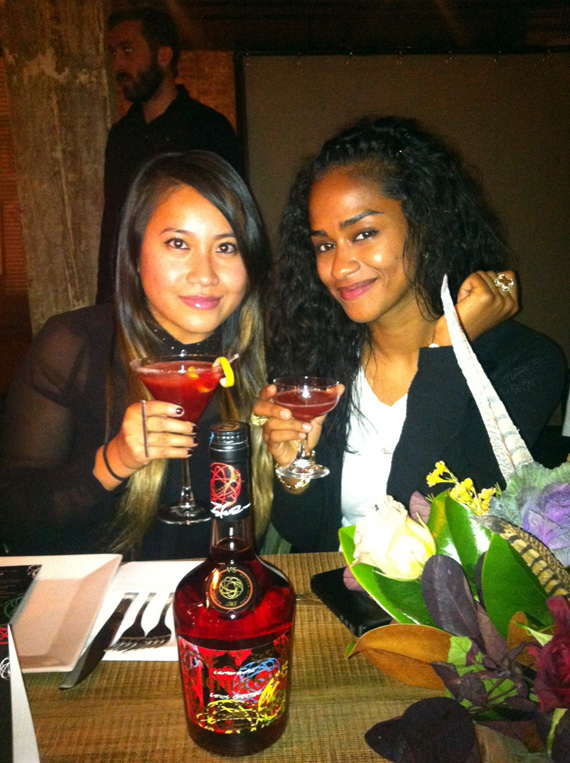 Photo by Kirsy Lovett – Me and Vashtie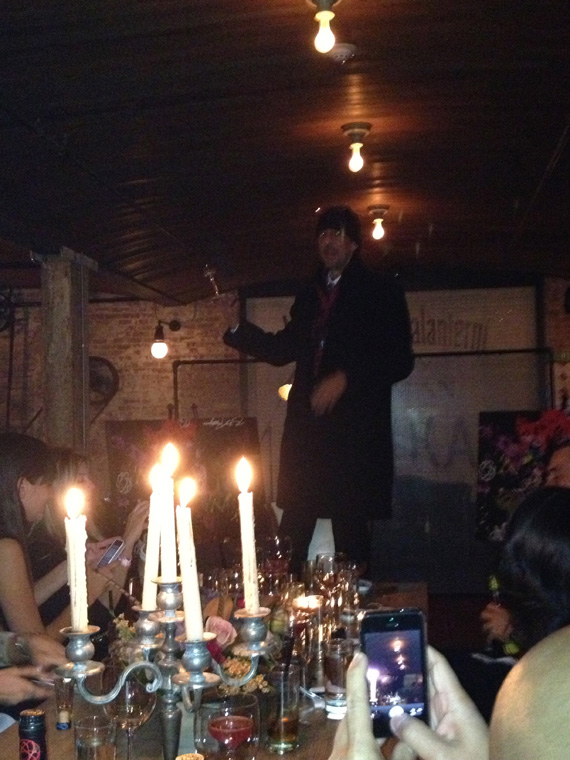 Futura doing a toast!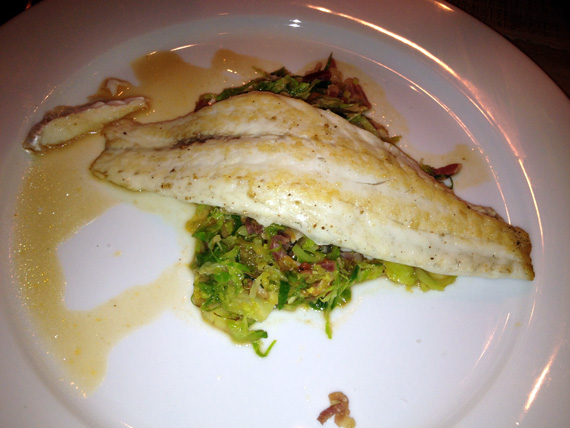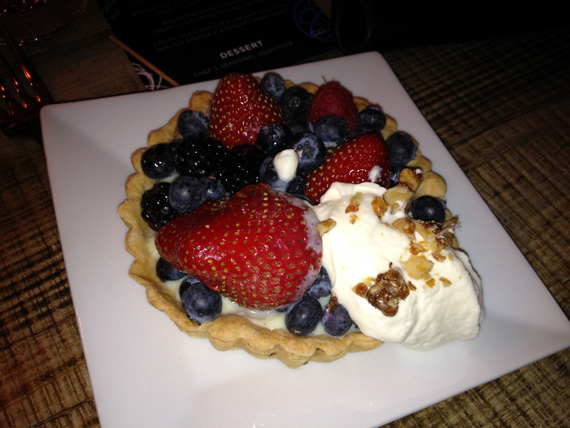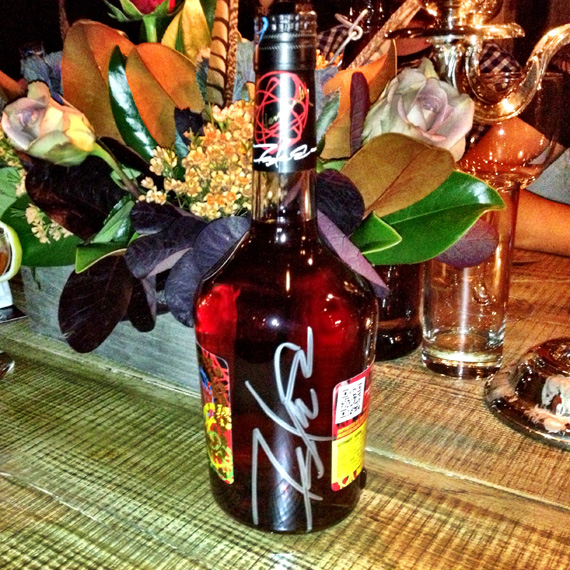 Signed and delivered by Futura!

H&M Leather Moto Jacket, Zara Button Down Shirt, Miu Miu Sparrow Print Pants, Theyskens' Theory Ankle Strap Wedge, Michael Kors Fur Clutch, Bijules Bar Ring and Holbrooke by s.berry Trifecta Ring

$40.0 0 bids 0hr 45mins

$63.0 BUY IT NOW 1hr 12mins

$89.0 0 bids 2hr 58mins

$400.0 BUY IT NOW 3hr 47mins

$79.99 BUY IT NOW 4hr 23mins

$20.0 BUY IT NOW 4hr 27mins

$25.99 0 bids 4hr 55mins

$27.99 BUY IT NOW 4hr 56mins
disclaimer
Categories: eats entertainment/events fashion outfits