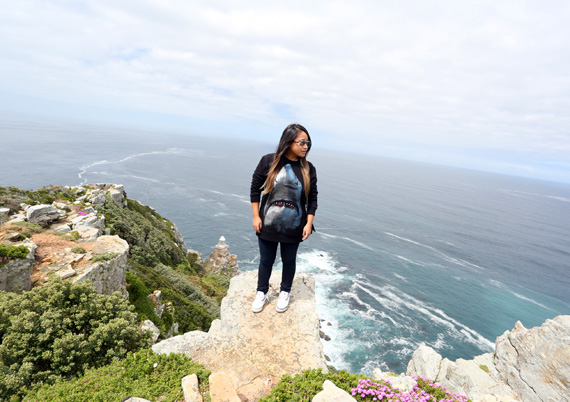 Photos by YM
On the 2nd day in Cape Town, we got up bright and early since the weather was nice to go sightseeing. First we stopped by Olympia Cafe for a quick bite, I got me an apple BOS Ice Tea (I love the drink) to go with my croissant. Then off to Cape Point, located at the southwestern tip of Africa, no words can explain or pictures can show how spectacular the site is. It was simply breathtaking, we spent a good 2 hours there, there was just so much to see and take in.
After a good exercise we got into the car and headed to Chapman's Peak, a scenic drive to Hout Bay where we ended up eating lunch at one of the local's favorite, Fish On The Rocks. Food was yummy there, I'm kinda dreaming about it now! Everywhere you look in Cape Town it's a photo opp, so beautiful, can not resist!
After filling our tummies we didn't waste anytime and drove up to Signal Hill which is next to Lion's Head and Table Mountain (also famous sites). Also really spectacular views overseeing Cape Town and surroundings, too much beautiful nature in one day! Then a quick drink at & UNION before heading back to the crib. Hardy and YM was in charge of whipping up dinner, it was damn good! Crayfish, corn, potato salad and broccolli, light but yummy!
Givenchy Shark Print Men's Sweatshirt, J Brand 811 Mid-Rise Skinny Leg Jeans, Air Jordan 3 True Blue, Vintage Chanel Bag, Oliver Peoples for Takahiromiyashita The Soloist Aviators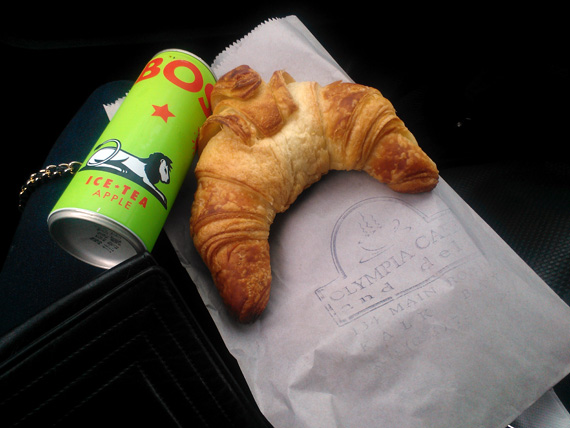 Photo taken with Windows Phone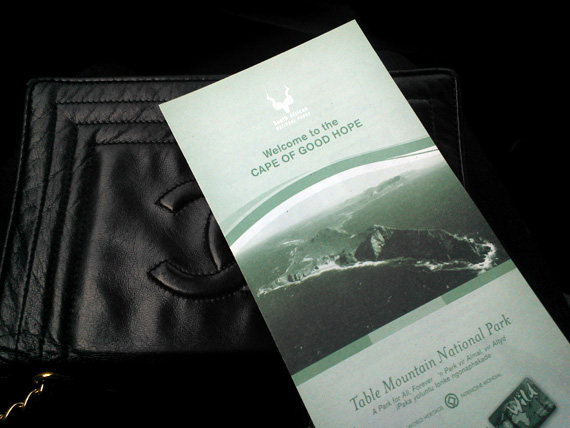 Photo taken with Windows Phone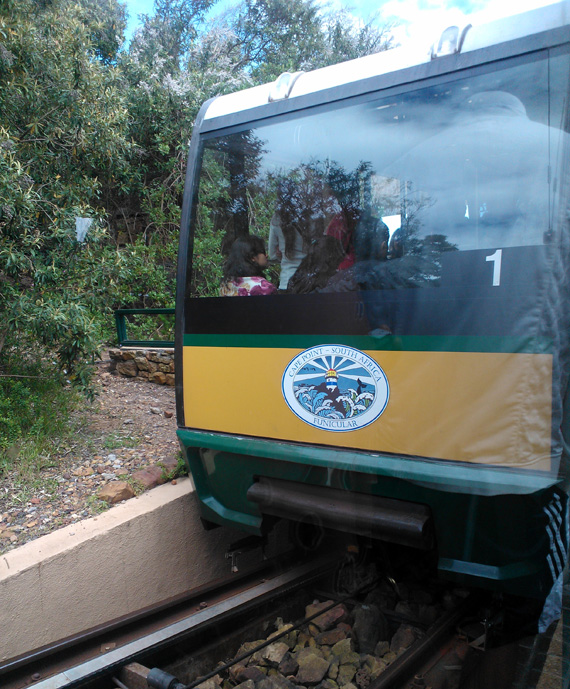 Photo taken with Windows Phone [Took the tram up but we walked down]

Arrival to Cape Point!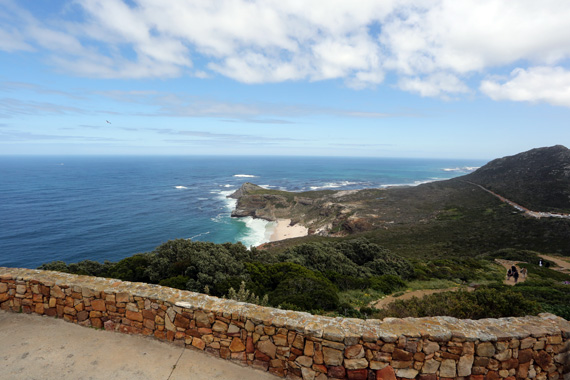 How gorgeous…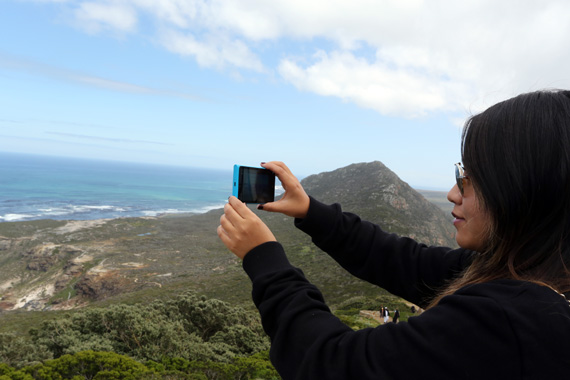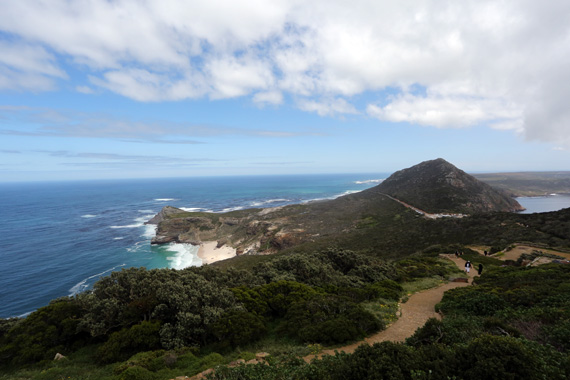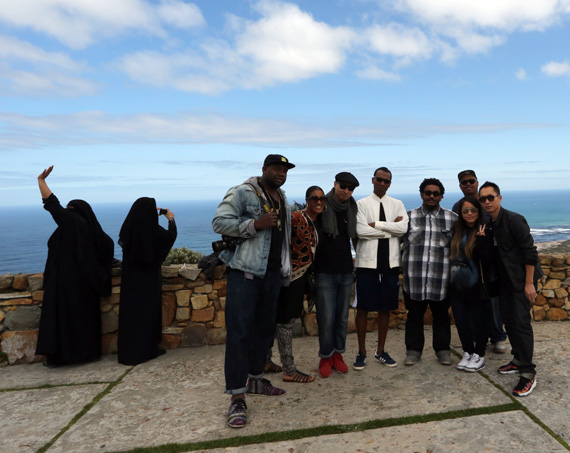 The fabulous group of friends! Fred, Chinier, Masta Lee, Edson, Hardy, Streetbaus, me and YM. And how cool are the two ladies in the background lol!!

The Asian in me haha…

Sadly no baboons came out to play…
Categories: eats fashion outfits travel
Tags: cape townsouth africa