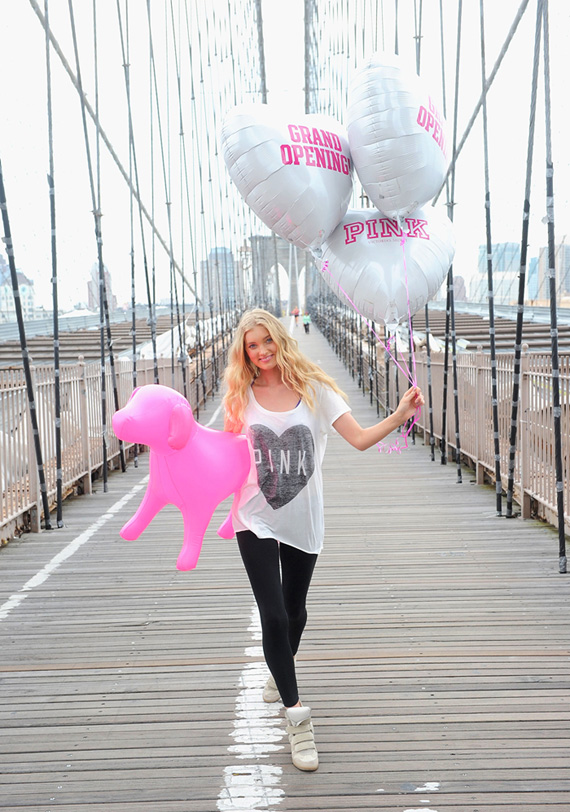 How many of you gurls are fans of Victoria's Secret PINK? Good news, Victoria's Secret is opening its biggest store in November at Herald Square and PINK will have a full floor in this store! To celebrate the exclusively PINK SoHo and Kings Plaza stores and the opening of the Herald Square store, VS is asking PINK fans to pin their fave NYC pics for the chance to win the ultimate PINK/NYC prize!
To enter the contest*, you need to create a Pinterest board inspired by what you love most about NYC. The prize package is pretty amazing, enter for a chance to win a trip for two to the Big Apple, a $1000 shopping spree in the brand new PINK Herald Square store and a styling session with an ELLE stylist. Amazing prize right?
Don't forget to pin PINK's contest image and at least one other image from the PINK NYC Love board, then copy your board's URL and submit it by October 18, 2012 at elle.com/vspink. PINK will be picking the winner so check out their board for inspiration and pin your heart out! To get the inspiration juice going, I've posted a photo of my fave area in NYC, the Lower East Side aka LES! There's so much history and personality in the LES, it's so chill, love it there.
*NO PURCHASE NECESSARY TO ENTER OR WIN. Open to legal residents of U.S., D.C., Puerto Rico 18 years or older. Enter between 10/2/12 and 10/18/12. See rules at Pink.VictoriasSecret.com/ElleContest for details.
Disclosure: This post is sponsored by VS Pink.
Categories: fashion
Tags: