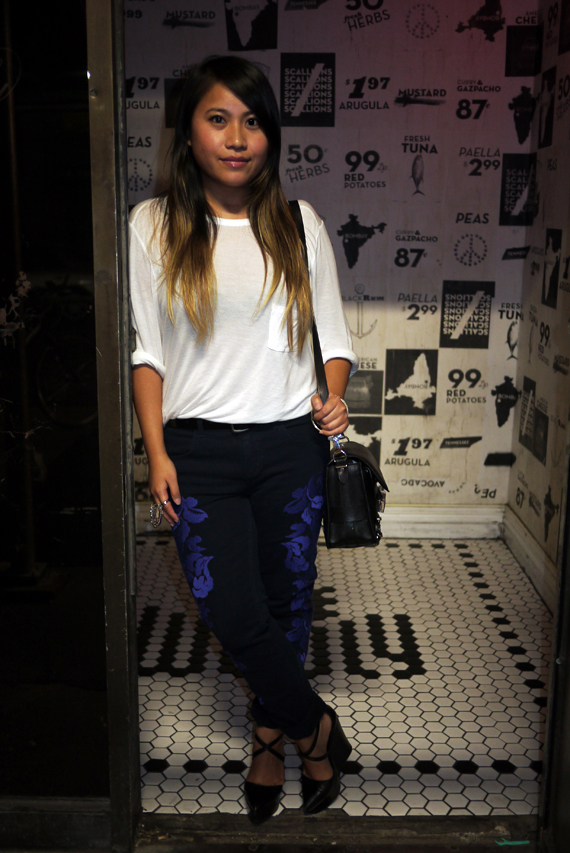 On Wednesday night H&M celebrated its fall 2012 ad campaign with a private performance by the retailer's fall star, Lana Del Rey. The party was hosted at The Wooly, I loved that H&M transformed the venue with vintage wallpaper, classic brass chandeliers and antique lamps and velvet drapery to provide an alluring mystique perfect for Lana's performance. And the highlight of the night was when Lana debuted the "Blue Velvet" cover in association with the music video, shot by famed director Johan Renck. It was pretty amazing seeing Lana perform live, definitely a great night.
And on a side note, how cool are these H&M embroidered jeans? I'm kinda obsessed with them! Wished they made more colors in them!!
T by Alexander Wang Tee, H&M Embroidered Jeans, +J by Jil Sander for UNIQLO Belt, Theyskens' Theory Ankle Strap Wedge, Proenza Schouler PS11 Classic Bag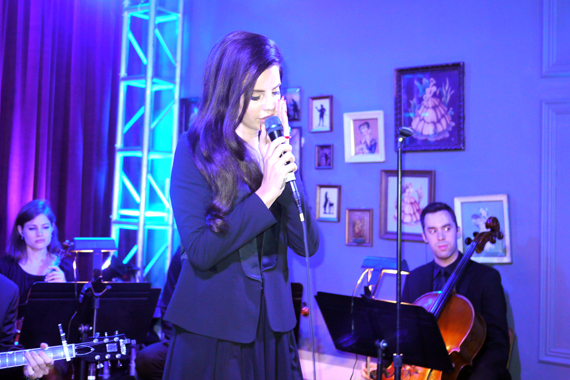 Lana wore an H&M Trend Tuxedo Blazer $59.95 to the party.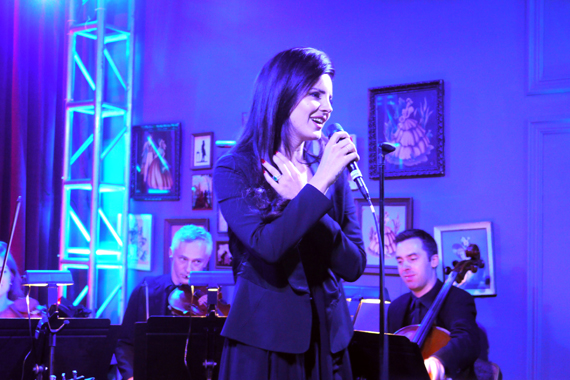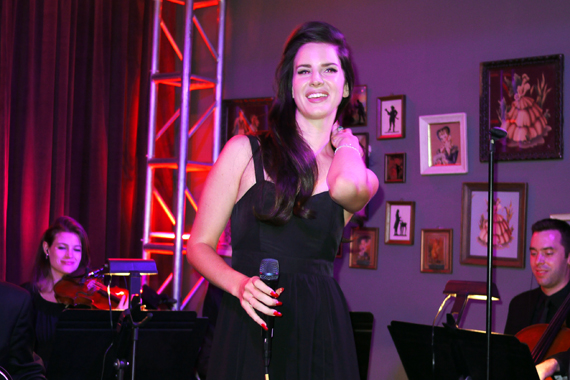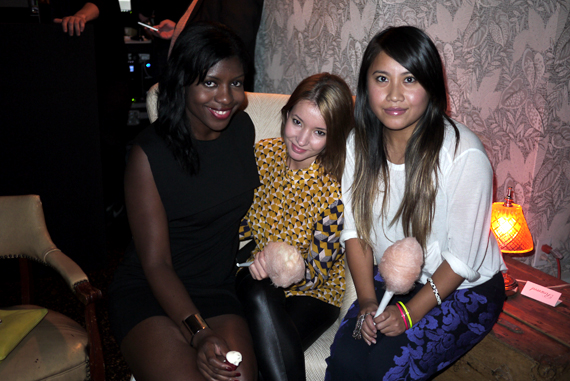 Hanging with Nikki and Megan (both from H&M) at the party, loved the cotton candy!!
$19.99 BUY IT NOW 0hr 15mins

$24.99 BUY IT NOW 1hr 30mins

$24.99 BUY IT NOW 1hr 38mins

$24.99 BUY IT NOW 2hr 15mins

$17.0 BUY IT NOW 2hr 44mins

$89.99 BUY IT NOW 3hr 53mins

$59.99 BUY IT NOW 4hr 25mins

$24.99 BUY IT NOW 4hr 29mins
disclaimer
Categories: celebrities entertainment/events fashion h&m outfits
Tags: