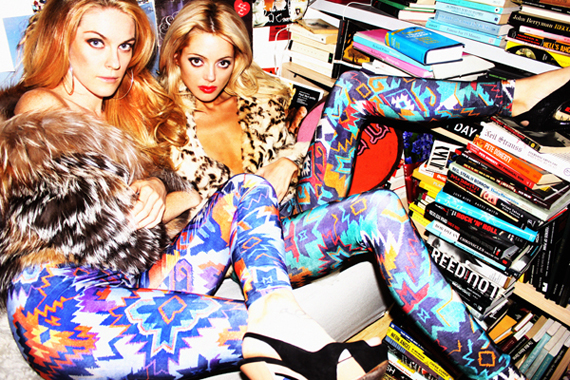 Photos courtesy of MTTM
If you were wondering what happened to Married to the MOB, they're back with a new collection of leggings for fall!  Leah McSweeney of Married To The Mob has teamed up with Vice columnist, Cat Marnell, in a campaign shot by Prince and Jacob of Lovecat magazine for her new collection of women's
leggings. The limited edition printed leggings are available in three different styles: in peacock (a full-body pattern and a black-paneled option) and Aztec prints.
The leggings are made in limited numbers in NYC and retail for $50. You can purchase them now at www.mttmnyc.com. Pretty cool!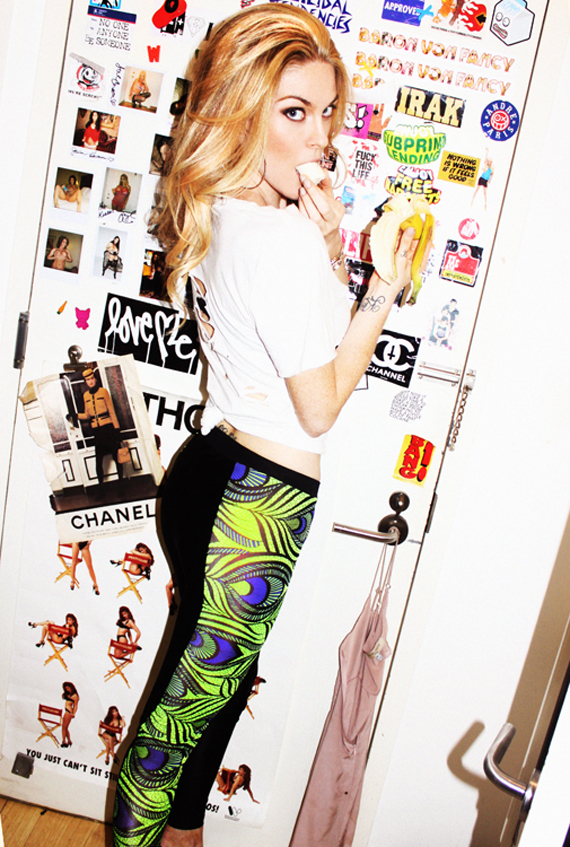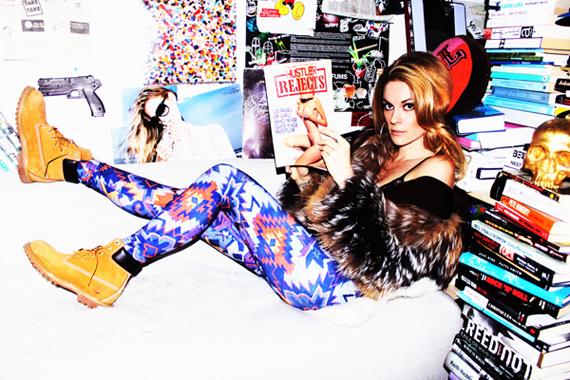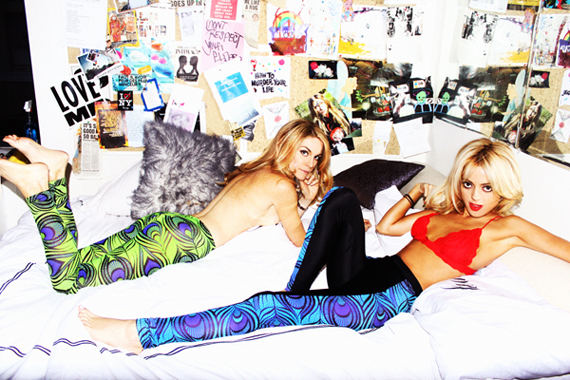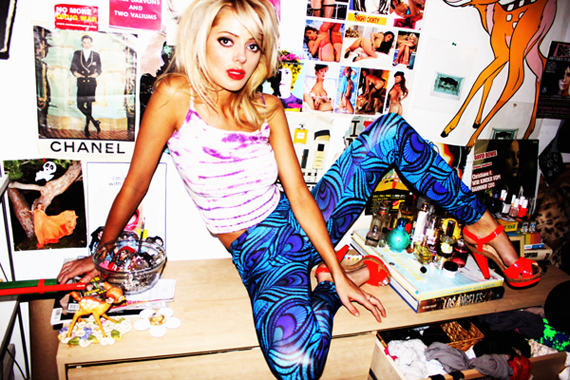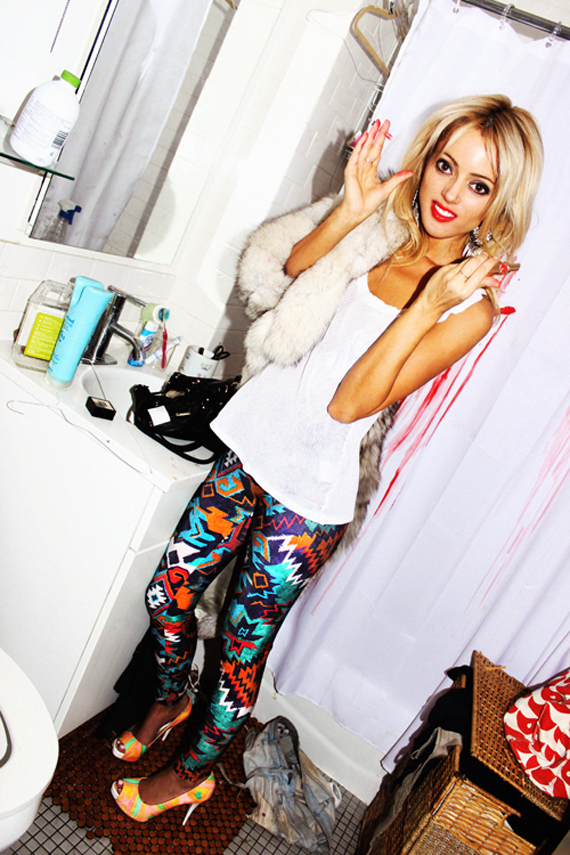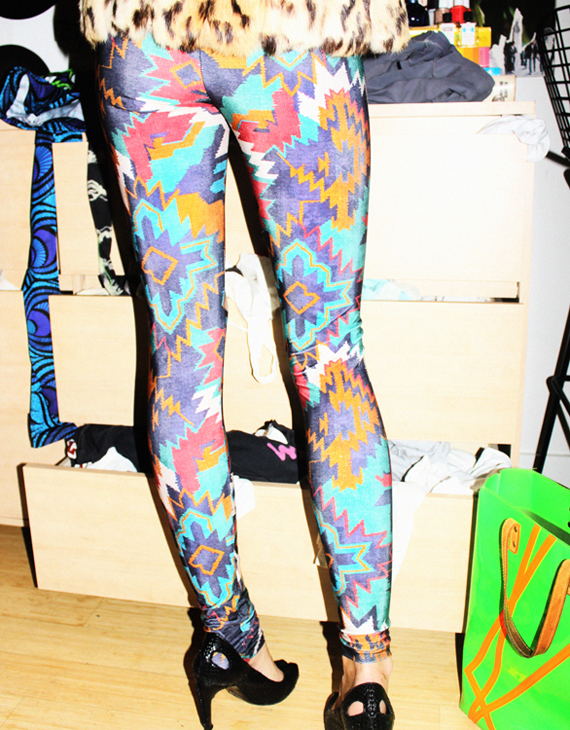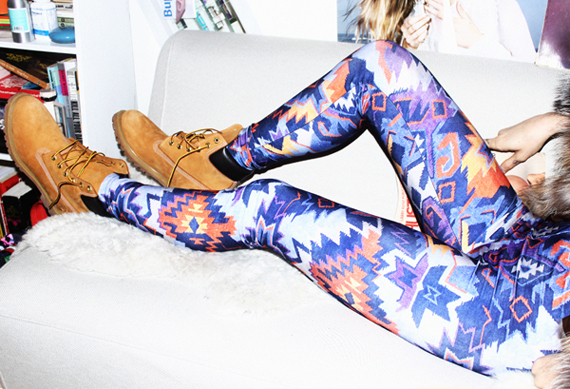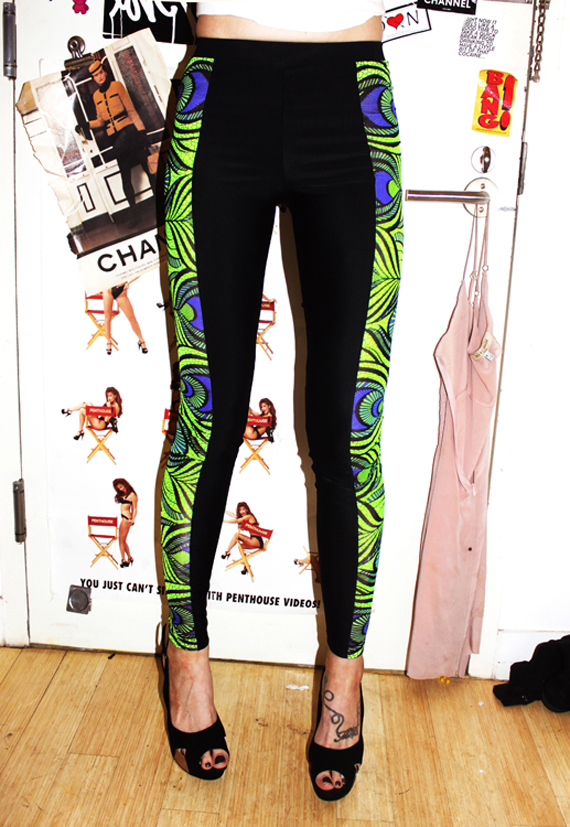 Categories: fashion streetwear
Tags: