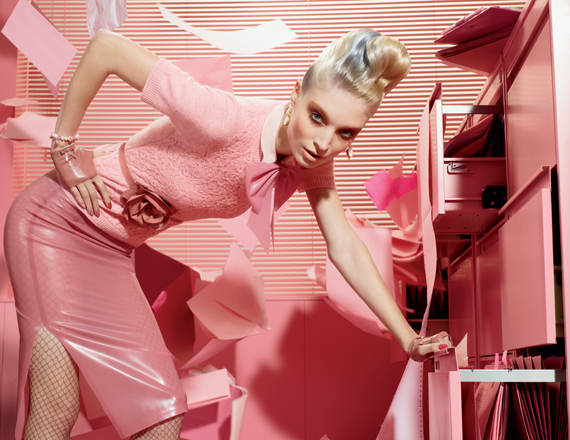 Office Hours
I seriously love all MAC Cosmetics campaigns for their new collection, it's so creative and styled so good. I've been a bit behind on the new releases from MAC due to NYFW but now I'm back with three new releases: Office Hours, Face & Body and Middle Eastern Lipsticks.
First up is the Office Hours collection consisting of Pro Longwear Lipglass, Eye Shadow and Blush- lasts for eight hours which is the normal office hour shift! Available online September 6, 2012 through October 25, 2012 and in stores September 13, 2012 through October 25, 2012.
She's a glamorous go-getter with a real head for business and beauty who loves M·A·C Pro Longwear — advanced products that set the standard for enduring colour.  With a base of SPF 10 Foundation and Concealer, Pro Longwear Blush lasts for eight hours with a weightless, bright natural finish. Creamy-smooth Pro Longwear Eye Shadow in new soft and dramatic colours brings superior depth and dimension, and Pro Longwear Lipglass shines from Persistent Peach to Everlasting Nude.
More collections after the jump…
Office Hours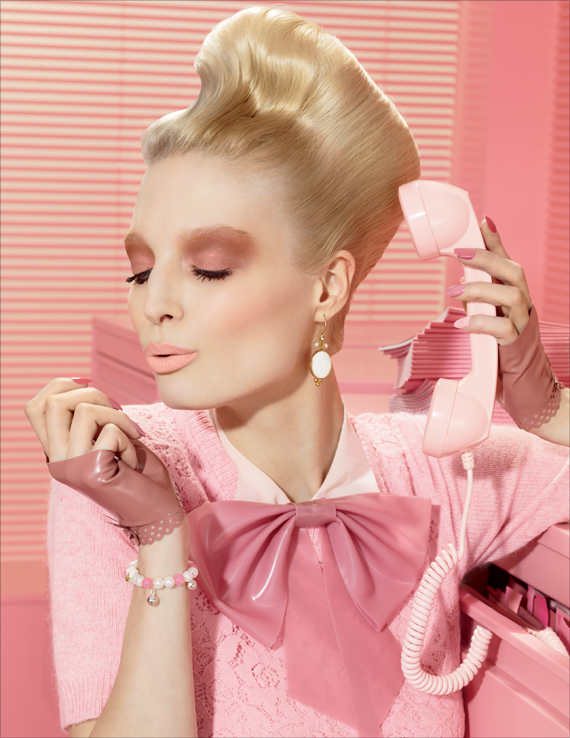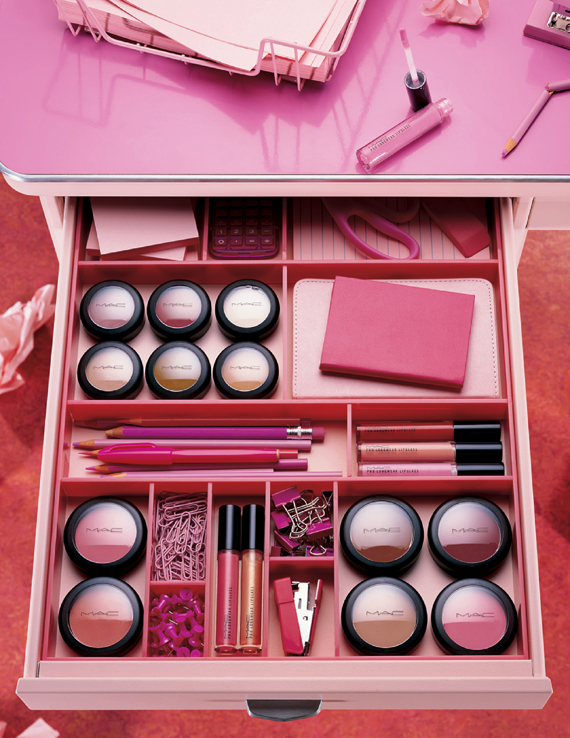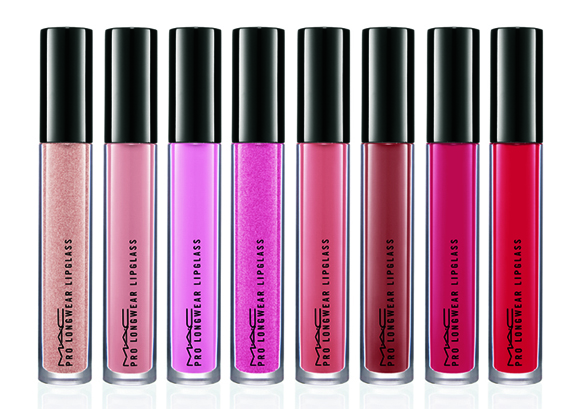 M·A·C PRO LONGWEAR Lipglass $19.50 U.S./$22.50 CDN
Everlasting Nude Mid-tone warm nude (cream)
Patience Please Light pink-blue (cream)
Long Love Love Light cool pink (cream)
Next Fad Mid-tone cool pink (frost)
Persistent Peach Light warm peach (cream)
Boundlessly Beige Light warm beige with pearl (frost)
Driven By Love Red-blue with slight pearl (cream)
Forever Rose Mid-tone neutral rose (cream)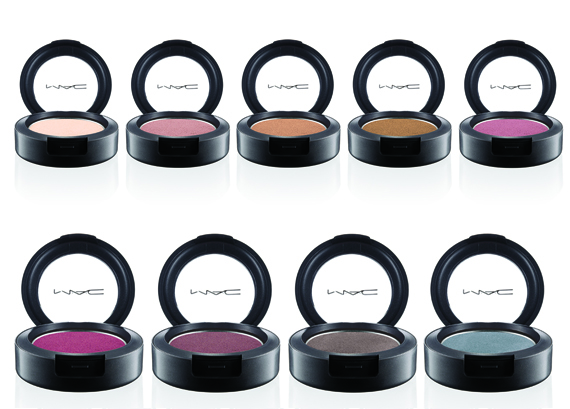 M·A·C PRO LONGWEAR EYE SHADOW $21 U.S./$25 CDN
Every Ivory Pale ivory
Bloom On Light burnt rose
Always Sunny Light yellow brown
Uninterrupted Dark camel
Endless Passion Mid-tone rose
More Amour Mid-tone red
Mauveless Dark dirty mauve
Fashion Fix Dark cool slate grey
Linger Softly Light frosted grey blue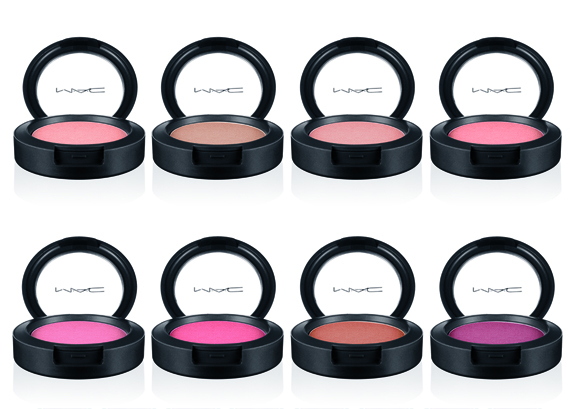 M·A·C P RO LONGWEAR BLUSH $23.50 U.S./$28 CDN
Stay By Me Light peach coral
Baby Don't Go Light cool beige
Rosy Outlook Light yellow pink
Stay Pretty Light bright blue pink
Blush All Day Light dirty rose beige
Whole Lotta Love Light blue pink
Eternal Sun Warm brown
Stubborn Mid-tone rose plum
—-
FACE AND BODY
Three formulas: Face and Body Foundation's water-based, anti-oxidant-rich liquid goes on smoothly for up to 8 hours of natural-looking wear. New Pro Sculpting Cream, in two original and four new limited-edition shades, creates dimension and definition using natural tones. Lightweight, soothing and vitamin-rich. New Pressed Pigment in six, limited-edition, pearlescent shades are creamy and highly concentrated. Apply dry for a subtle and sophisticated translucent finish or wet for high-shine, dramatic dimension. Available online September 6, 2012 through November 1, 2012 and in stores September 13, 2012 through November 1, 2012.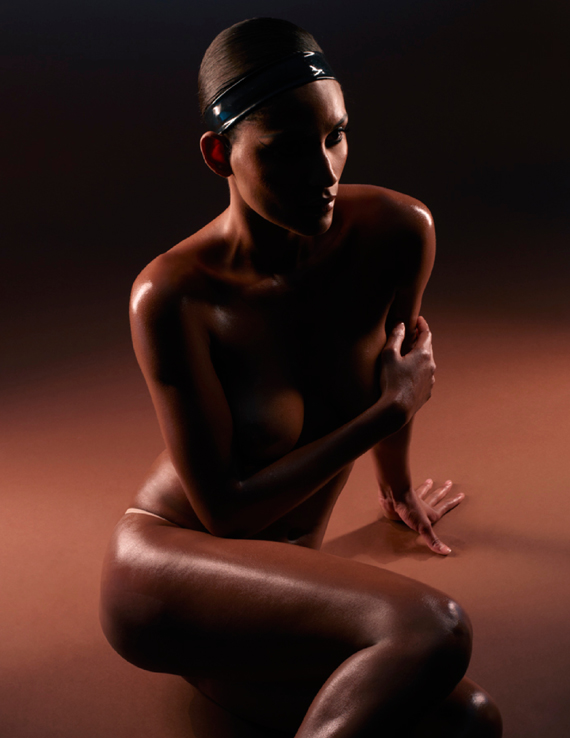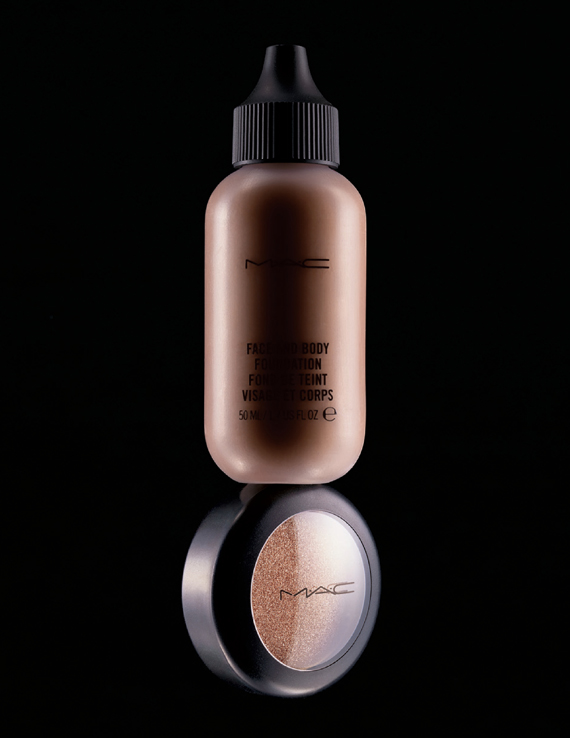 FACE AND BODY FOUNDATION $27.00 U.S./$32.00 CDN
C1, C2, C3, C4, C5, C6, C7, N1, N2, N3, N5, N7, N9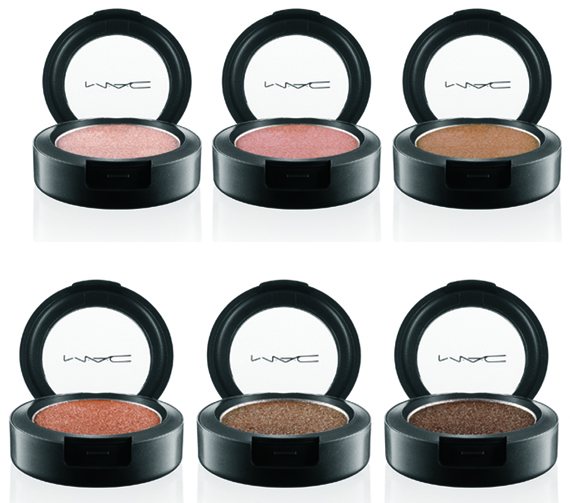 M·A·C PRESSED PIGMENT $21 U.S./$25 CDN
Light Touch High pearl powder in w10
Warming Heart High pearl powder in NW20
Day Gleam High pearl powder in NC30
Spot Lit High pearl powder in NW35
Beaming High pearl powder in NC50
Deeply Dashing High pearl powder in NW55

PRO SCULPTING CREAM $20 U.S./$24 CDN
Accentuate Peachy beige
Naturally Defined Warm beige
Pure Sculpture Neutral pink beige
Copper Beech Warm golden brown
Coffee Walnut Deep dirty, cool brown
Richly Honed Warm deep brown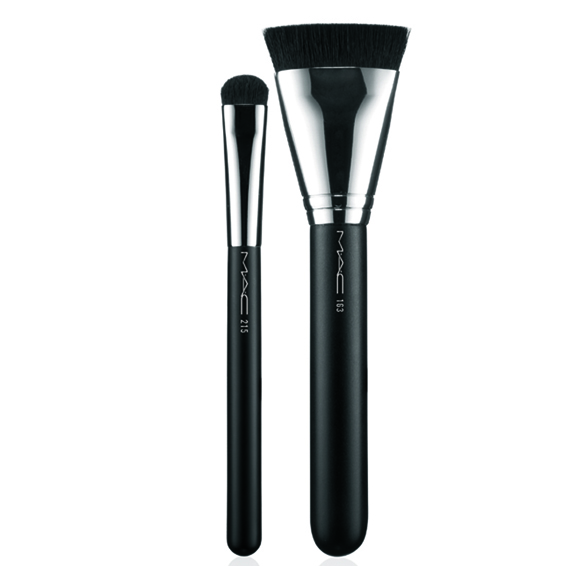 BRUSHES
215 Medium Shader $25 U.S./$30 CDN
163 Flat Contour $35 U.S./$42 CDN
—-
MIDDLE EASTERN LIPSTICKS
Lipsticks go lush in full-bodied shades inspired by the sultry tones of the Middle East. Be marvelous in Mehr's rosy mauve, or for a more dramatic look, try Tabla for a rich chocolate brown. Yash is luxurious and chic in a soft sandy neutral and Double Shot promises to keep you savvy in chestnut. Available online September 6, 2012, in the permanent line and in stores September 13, 2012 in the permanent line.

LIPSTICK $15.00 U.S./$18.00 CDN
Yash Deep neutral (matte)
Mehr Dirty blue pink (matte)
Double Shot Full bodied mocha cream (amplified)
Tabla Chocolate Brown (amplified)
Categories: beauty
Tags: