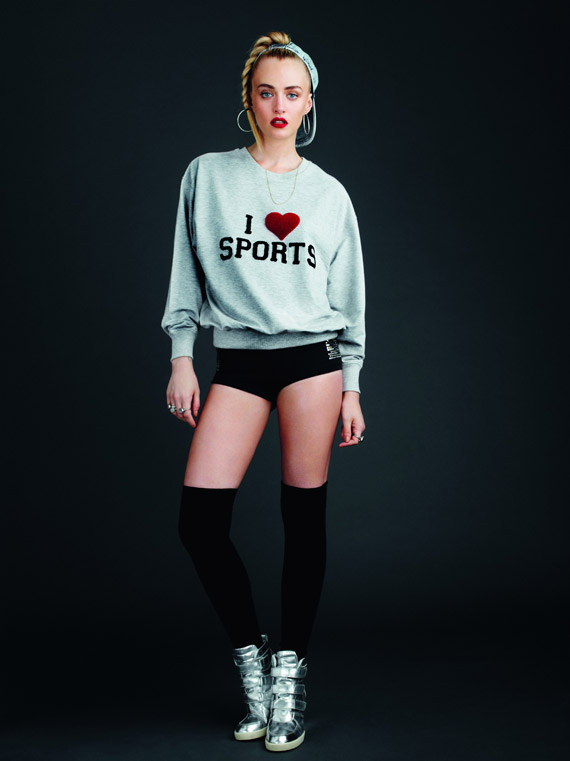 Photos courtesy of Topshop
With the Olympic games in full effect, this new collection launches at the right time. Ashish Gupta and Topshop launches their 8th capsule collection featuring a 9-piece collection takes on an international sports theme, typical of Ashish's trademark comic style.
The collection features a grey jersey sweat set embellished with world flags, maroon and grey jersey marl tee's, and jumpers and vests typical of Ashish's tongue in cheek design approach sporting phases such as '2nd place', 'Don't play games' and 'I Love Sports'. An American baseball jacket pokes fun at sporting and varsity culture embossed with a 'Loser' slogan on the back. While monochrome football print jersey tee and shorts are the ideal twin set to show a humors dedication to sport.
Prices range from $40-$200 and will be available at Topshop Oxford Circus, Brompton Road, Selfridges, Stratford, New York, White City, Manchester Arndale and topshop.com on August 1st. Super cute!