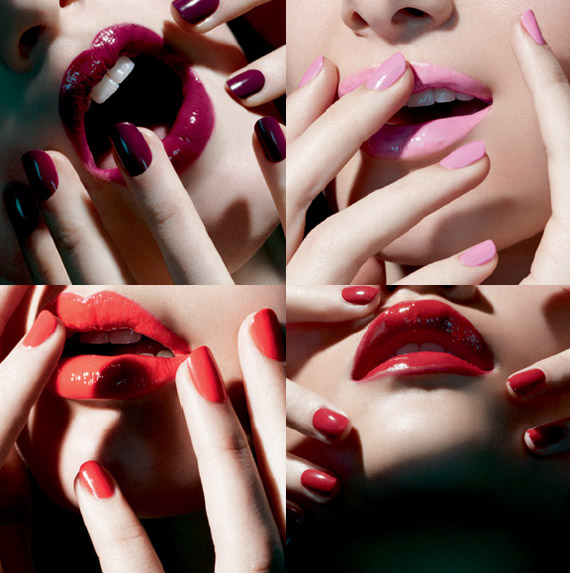 Ohhh love that MAC Cosmetics is releasing a new collection called Fashion Sets featuring the best selling and your cult favorite MAC shades from around the world. There are 7 colors in the collection in 3-piece sets of: lipstick, lipglass and nail lacquer. Amazing! Available for a limited time from May 3, 2012 through June 28, 2012.
Rebel in New York, Saint Germain in Seoul, Morange in Paris, Russian Red in Dubai – the must–have lip shades that M·A·C fans around the world reach for, and fall in love with, over and over again. Colours so globally gorgeous we worked them into 3-piece collections of go- everywhere lipstick, lipglass and nail lacquer trios in 7 classic palettes that are perfectly coordinated and regionally inspired.  Wherever you are, tip and lip the scale in your fashion favour.
Which set is your favorite?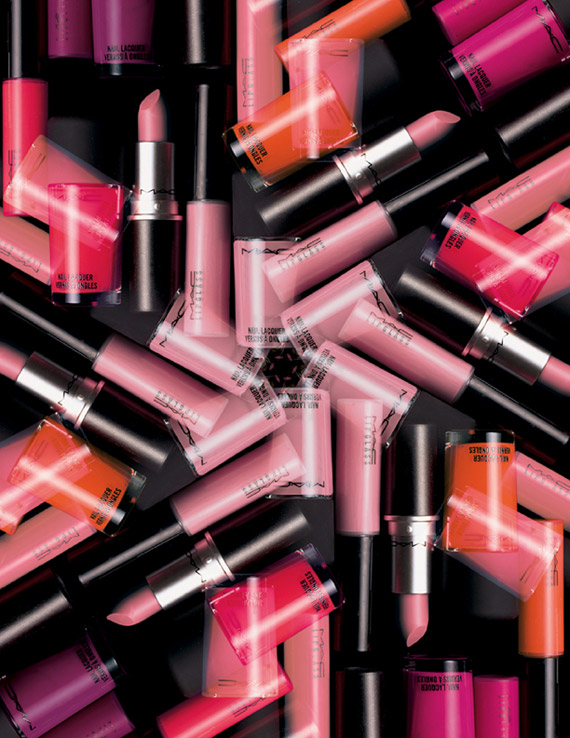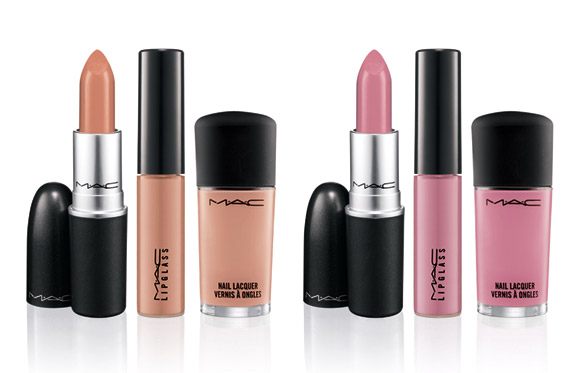 LIPSTICK SRP $14.50 U.S./$17.50 CDN
Myth Light neutral nude (satin)
Snob Light neutral pink (satin)
Spice Mid-tone neutral nude (satin)
Girl About Town Bright blue fuchsia (amplified)
Russian Red Mid-tone neutral red (matte)
Rebel Mid-tone cream plum (satin)
Chestnut Rich chocolate brown (satin)
LIPGLASS SRP $14.50 U.S./$17.50 CDN
Myth Light neutral nude
Snob Light neutral pink
Spice Mid-tone neutral nude
Girl About Town Bright blue fuchsia
Russian Red Mid-tone neutral red
Rebel Mid-tone cream plum
Chestnut Rich chocolate brown
NAIL LACQUER SRP $16.00 U.S./$19.00 CDN
Myth Light neutral nude (creme)
Snob Light neutral pink (creme)
Spice Mid-tone neutral nude (creme)
Girl About Town Bright blue fuchsia (creme)
Russian Red Mid-tone neutral red (creme)
Rebel Mid-tone cream plum (creme)
Chestnut Rich chocolate brown (creme)
Categories: beauty
Tags: