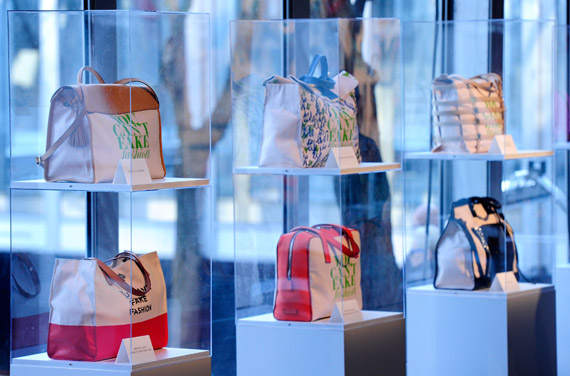 Photos courtesy of eBay [eBay and CFDA's YOU CAN'T FAKE FASHION Exhibit at Mercedes-Benz Fashion Week at Lincoln Center]
Following last summer's sold-out tote collection, eBay and the CFDA are introducing a new collection of original totes. The YOU CAN'T FAKE FASHION campaign was created to raise awareness against counterfeit goods and celebrate original design. More than 75 CFDA designers like President Diane von Furstenberg, Ralph Lauren, Tory Burch, The Row, Billy Reid and more are participating and have each customized a tote as one-of-a-kind. A selection of these totes will be previewed at a special exhibition of 20 totes in the event lobby at Mercedes-Benz Fashion Week from 2/9 – 2/16.
In addition to the custom designer totes, a limited-edition of standard totes – bearing the YOU CAN'T FAKE FASHION tagline – in four styles will be offered. The entire collection will be sold at "Buy It Now" prices starting March 20th exclusively on eBay
. Customized totes will retail at $200 and the standard totes at $45, with all proceeds benefitting the CFDA Foundation.
I missed out on getting a limited-edition tote last year, so I'm going to try again this year!
PS. I'll add the designer totes when I receive the images! Stay tuned…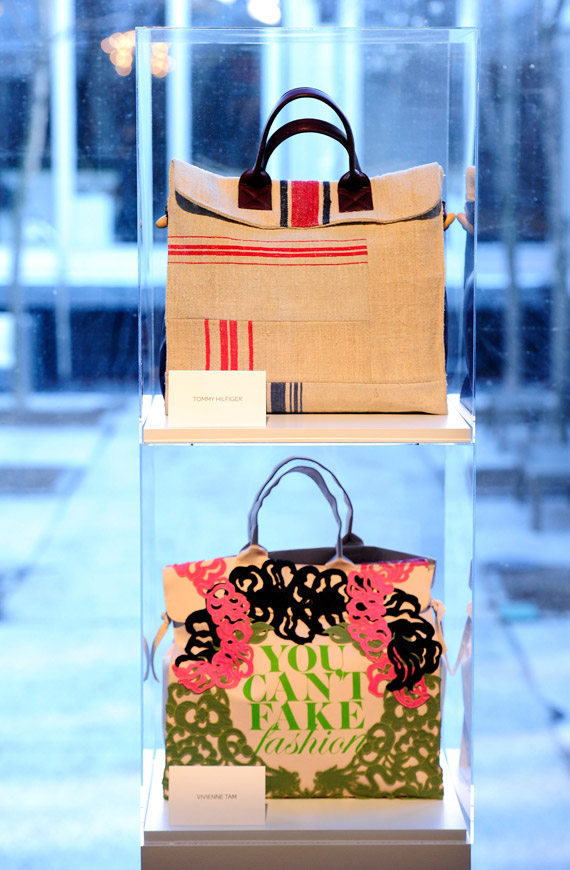 Tommy Hilfiger tote (top); Vivienne Tam tote (bottom)

A selection of customized YOU CAN'T FAKE FASHION totes
—-
Standard Totes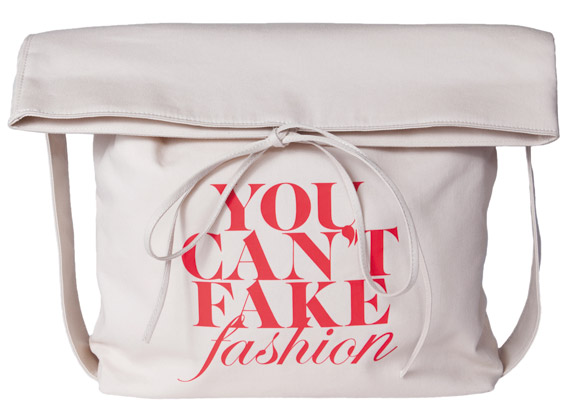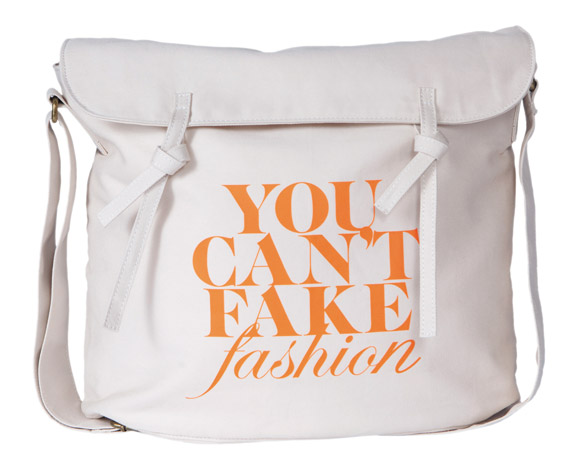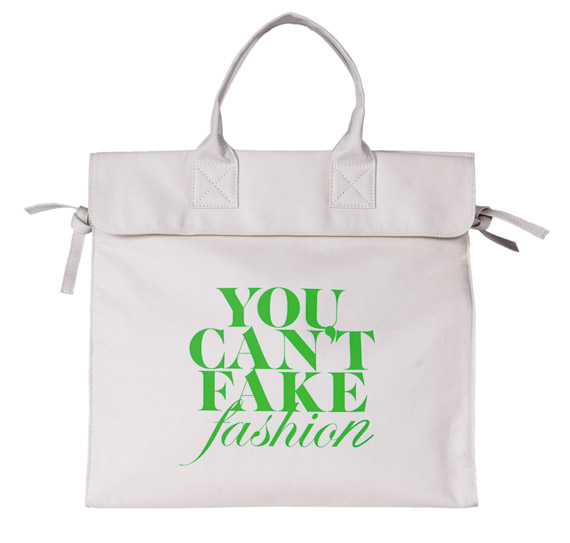 Tags: