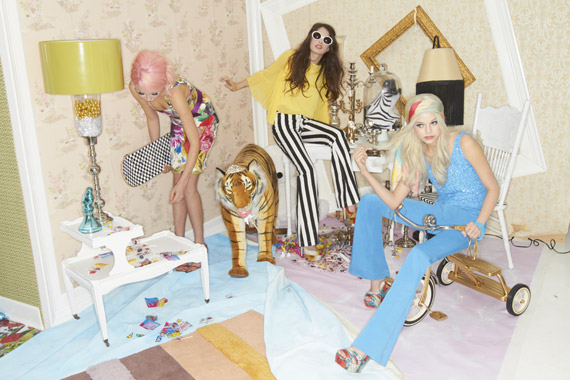 Photos courtesy of alice + olivia
How cute is alice + olivia's Spring 2012 ad campaign featuring Chelsea Tyler, daughter of Steven Tyler? It's also the brand's first ever global ad campaign which was launched in conjunction with their 10 year anniversary. To celebrate this big occasion, they wanted to shine a spotlight on how the brand was born – the launch of Stacey Bendet's PANTS! The campaign was shot by Greg Sorensen and under the creative direction of Stacey Bendet.
To hype up the release of the ad campaign, last week they launched a very fun and edgy campaign called "GET INTO OUR PANTS" – with guerrilla street teams distributing "Get Into Our Pants" branded product – matchbooks, bumper stickers, coffee sleeves, condoms and cocktail napkins all over the city – at the most popular coffee shops, hottest bars, top hotels and more. And now this morning the big reveal was at Times Square, which they've recreated the set of the campaign. Super cute, it's like a slumber party at a friend's house! So fun.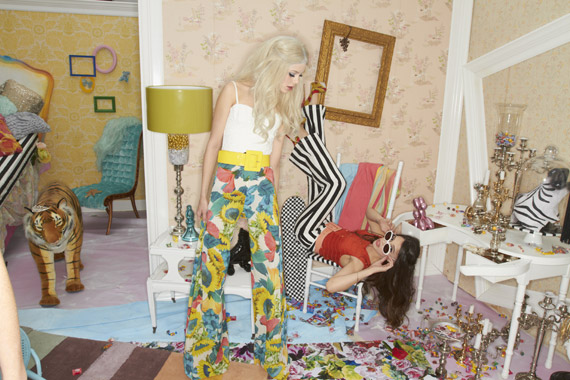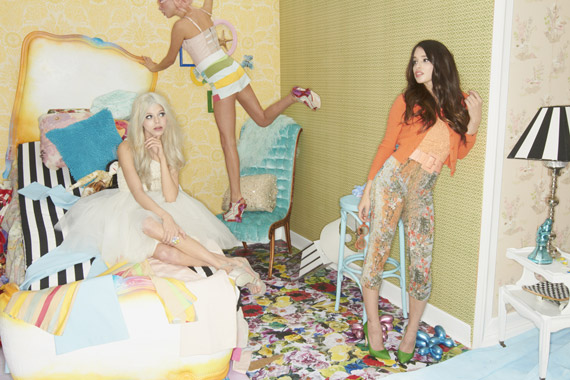 $49.88 BUY IT NOW 0hr 7mins

$5.0 BUY IT NOW 0hr 18mins

$59.99 BUY IT NOW 0hr 38mins

$91.99 BUY IT NOW 0hr 39mins

$130.99 BUY IT NOW 0hr 39mins

$169.0 BUY IT NOW 0hr 51mins

$149.99 BUY IT NOW 1hr 7mins

$149.0 BUY IT NOW 1hr 10mins
disclaimer
Categories: fashion
Tags: