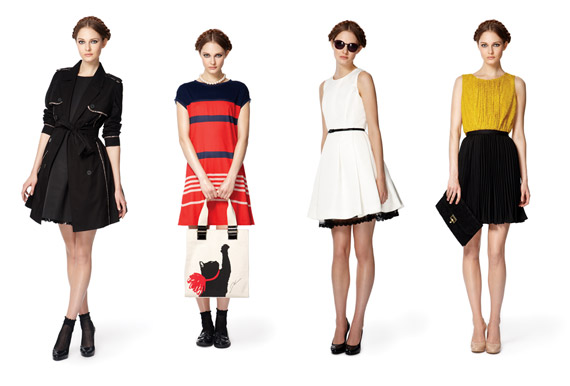 Photos courtesy of Target
You've seen sneak peeks of the Jason Wu for Target collection here and here, finally here's the full lookbook with prices! The collection is inspired by the vision of an American girl in Paris, bringing Jason Wu's signature aesthetic and attention to detail to Target's guests at affordable prices. There are 53 pieces in the collection ranging in price from $19.99 to $59.99 for apparel and $19.99 to $49.99 for handbags and scarves, Jason Wu for Target will be available February 5 through March 6, 2012 at most Target stores and on Target.com.
The collection is so sweet. Love some of the pieces, definitely will shop the collection when it releases. Which pieces will you be buying?

Textured Pleated-Front Peplum Top in Gold, $32.99 Pleated Skirt in Black, $29.99 Also Available in Navy Floral Lace Clutch in Black, $29.99

Pleated Shift Dress in Blush Stripes, $39.99 (Black Belt Included) Woven Mini Saddle Bag in Cream, $24.99 (Available at Target.com only)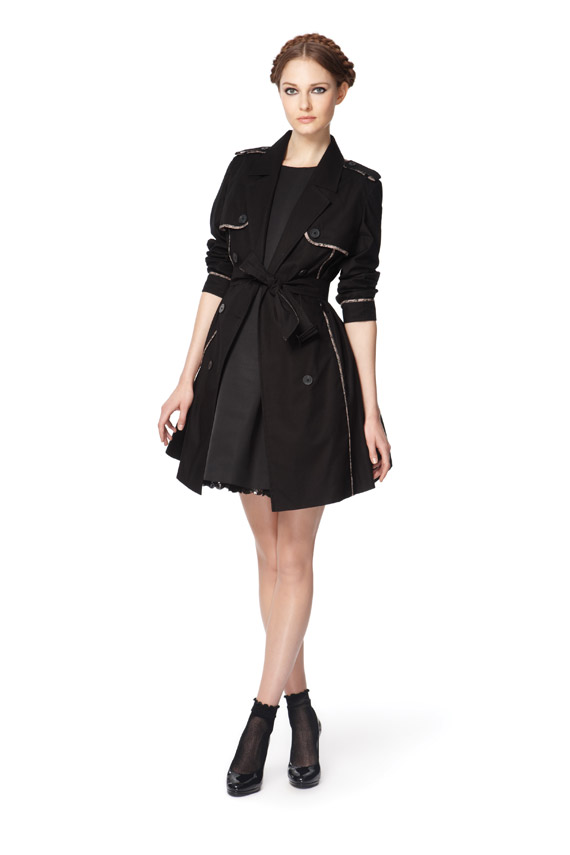 Trench Coat in Black, $54.99 Also Available in Navy Flared Dress in Black with Nude Patent Belt, $59.99 Also Available in White with Black Patent Belt (Available at Target.com only)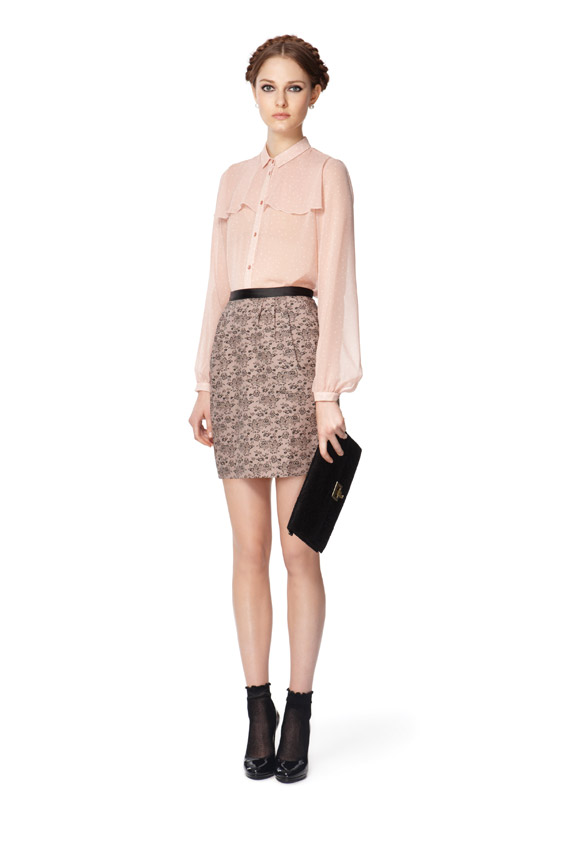 Long-Sleeved Blouse in Blush, $34.99 Also Available in Solid White (Available at Target.com only) Lace-Printed Straight Skirt in Blush, $29.99 Lace Clutch in Black, $29.99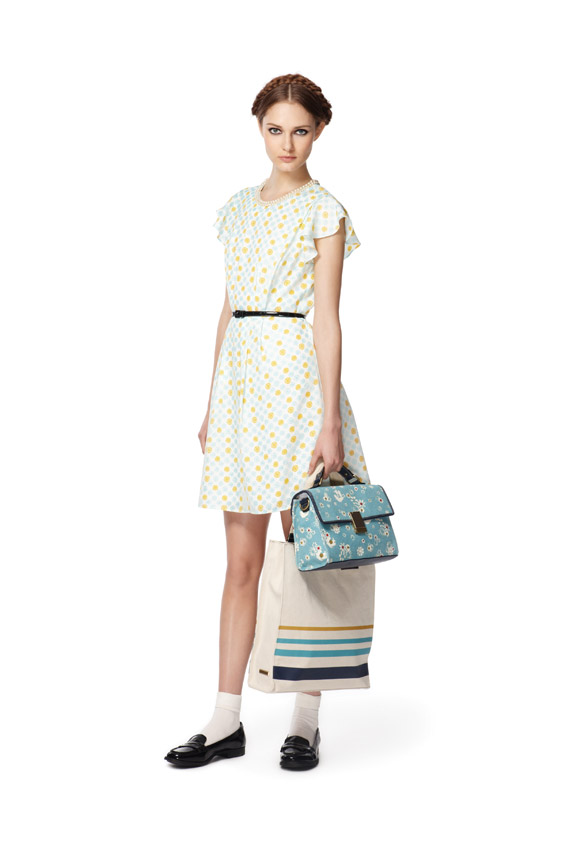 Short-Sleeved Printed Cycle Dress with Pearls in Cream, $44.99 Canvas Tote with Blue Stripe, $39.99 Front-Flap Bag in Blue Floral, $39.99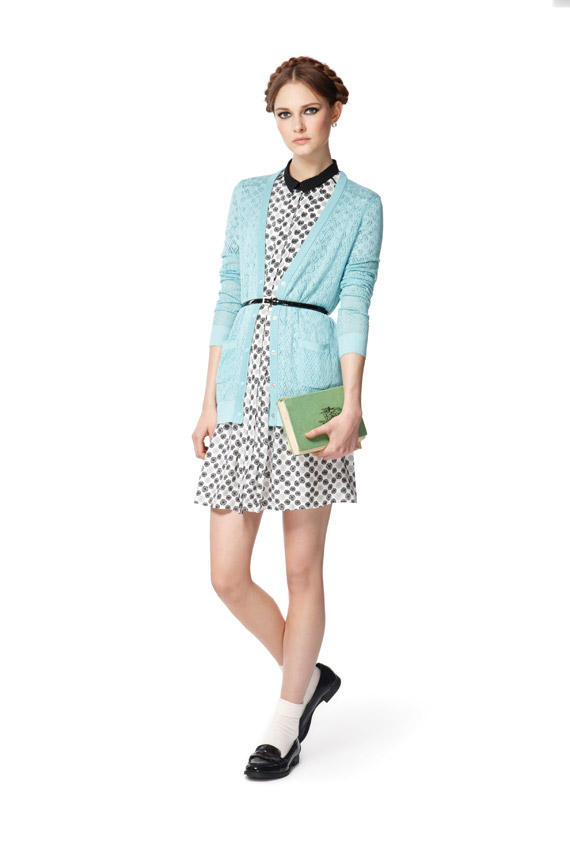 Long-Sleeved Pointelle Sweater in Belize Blue, $39.99 Also Available in Red Dot-Printed Shirt Dress in Cream, $39.99

Long-Sleeve Sheer Blouse in White with Black Ribbon, $34.99 (Available at Target.com only) Also Available in Blush with White Dots Pleated Canvas Skirt in Belize Blue, $29.99 Front-Flap Straw Bag in Cream, $39.99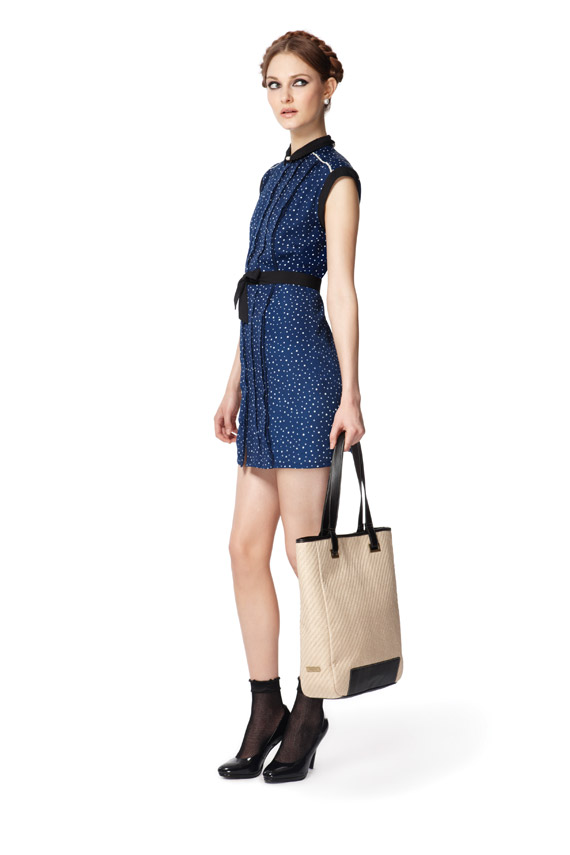 Pleated Sleeveless Shift Dress in Navy Dots, $39.99 (Available at Target.com only) Woven Tote in Cream/Black, $49.99 (Available at Target.com only)

Sleeveless Top with Sheer Panel in Navy Floral, $26.99 Pleated Skirt in Navy Floral, $29.99 Also Available in Solid Black Lace Clutch in Black, $29.99

Long-Sleeved Pointelle Sweater in Red, $39.99 Also Available in Belize Blue Pleated Cap-Sleeved Blouse in Red, $26, 99 Also Available in Gold (Available at Target.com only) Pleated Skirt in Navy Floral, $29.99 Also Available in Solid Black
Categories: fashion handbags target
Tags: jason wu for target