Prada and LG have unveiled the Prada phone by LG 3.0 at the Claridge's's Hotel in London today. This marks the third project of the partnership and the first smartphone to be released. The Prada phone by LG 3.0 combines Prada's distinctive style with LG's innovative technology, including one of the biggest and brightest screens in the world with 4.3inch and 800-nit screen. Styled with Prada's clean and sharp design philosophy, the handset features a full glossy touchscreen to the front and Prada's signature Saffiano pattern to the back, all finished in classic black. This handset also boasts LG's signature Floating Mass Technology, optically enhancing the thinness of its already impressive 8.5mm depth, with minimal hardkeys completing the sleek simple finish.
The phone boasts a 1.0GHz Dual-Core/Dual-Channel architecture for high-speed performance, and dual-band wi-fi for high-speed surfing on the go. The sleek design is also reflected once switched on, it offers a specially created user interface featuring a unique black, grey and white menu and icons. Through this interface users can enjoy all the latest benefits of Android's Gingerbread OS, with a future scheduled upgrade to Android's Ice Cream Sandwich.
Pretty sleek, I like! Check out the video after the jump for more deets!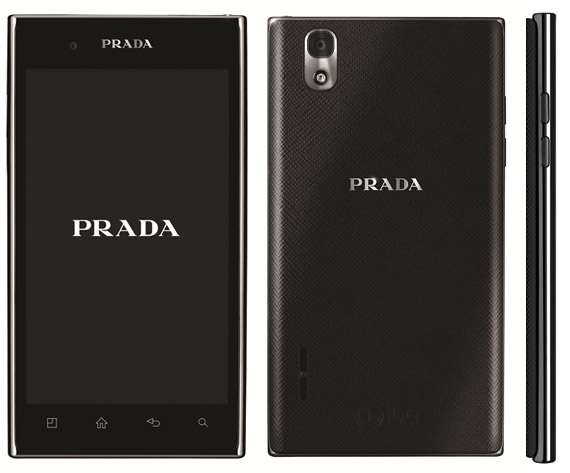 Key Specs:
o Operating System: Android Gingerbread
o Memory: User 8GB
o Size: 4.3"
o Resolution: WVGA (800 x 480)
o NOVA Display: NOVA Plus, 800 nit
o Camera: 8MP
o 1.0GHz Dual-Core/ Dual Channel Processor
o Battery 1540mAh
Tags: