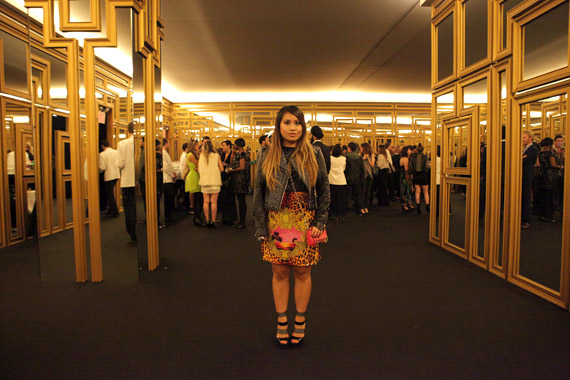 Photos by YM
I finally got around to edit the rest of my photos from the Versace for H&M extravaganza or what I called the "DREAM NIGHT" that took place last Tuesday! There's a lot of photos so please be patient for it to load, and to make things easier I've put them in multiple pages (6 pages to be exact) so keep clicking…
It all started with a fitting at Versace, they dressed me for the event (post to come)! Last Monday and Tuesday I stayed at Dream Downtown, I've been to the hotel many times for events but never stayed. H&M put me in a Platinum Suite, the bathroom was all metal- including the shower curtain, bathtub and toilet, found that pretty interesting. Inside my room I got a welcome package with a couple of Versace for H&M accessories, invite and my seating card. It made me all giddy.
Last Tuesday was the big day, I along with a few other bloggers got backstage access before the show and got to meet Donatella Versace! It was pretty amazing I must say, she has such positive energy and confidence it's something to look up to. After backstage, we were escorted to the red carpet (click for outfit details) then on to a mirrored room for cocktails before the fashion show. Spotted a lot of celebs but Jessica Alba stood out amongst all, she's so pretty and in one of my favorite Versace for H&M outfits. And of course I was most excited to meet (again) H&M's creative advisor Margareta Van Den Bosch and of course see my H&M friends Jennifer, Max, Nicole, Samara and Ronit!
After cocktails, it was time for the fashion show! The fashion show was created like a maze, in black and gold (my colors!), before the show started Prince walked out and made the crowd frenzy, I mean it's PRINCE! Models came from all different directions and there were custom pieces made just for the show. Seriously an amazing, loved it! After the finale, Donatella walked out and made her round, then "invited" us all into another room that opened up for the live performance by Nicki Minaj and Prince. I mean talk about building out all the rooms at Pier 57, cray!
Nicki Minaj performed all her hits, she's always fun. Then came PRINCE, I mean I didn't think I'd ever get so close to Prince! He definitely knows how to capture the crowds attention, so so so good. He performed for about 45 minutes with not 1 but 2 encores, whoa! Last song was of course Purple Rain, which seriously gave me major goosebumps and made all the gurls around me cry! Yup, he's that good!
After Prince left the stage, another room opened up and it was the pop-up to shop the collection. And everyone went CRAZY, I almost couldn't walk anymore from the 5 hour event but did pick up a couple of pieces for myself and friends. But I got a bit overwhelmed with people grabbing everything so I kinda gave up lol. All in all it was the party of the year, props to H&M and Versace!
Tuesday, November 8th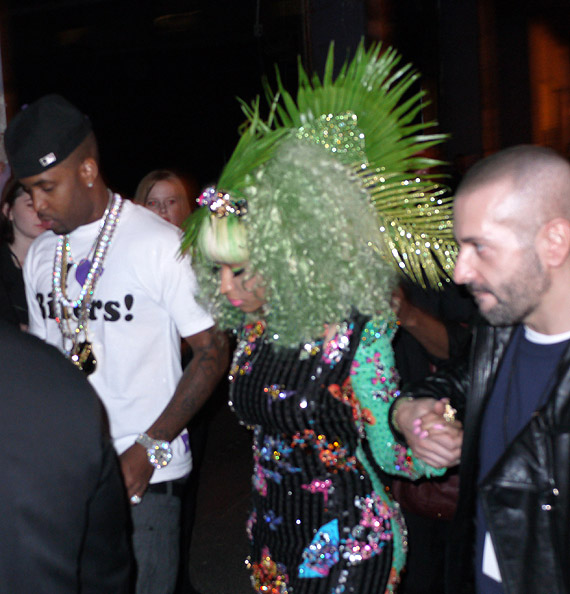 Nicki Minaj making her way on to the red carpet…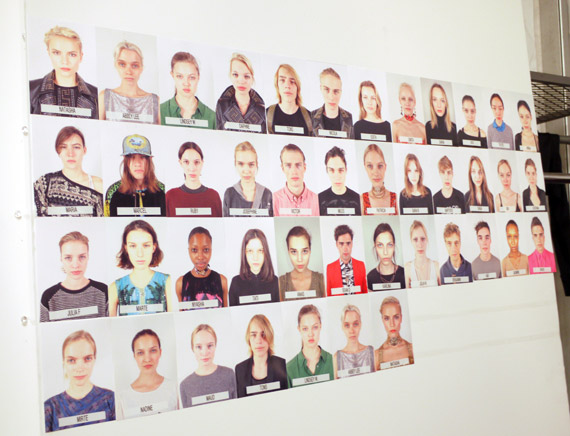 Backstage access…look who's walking the show…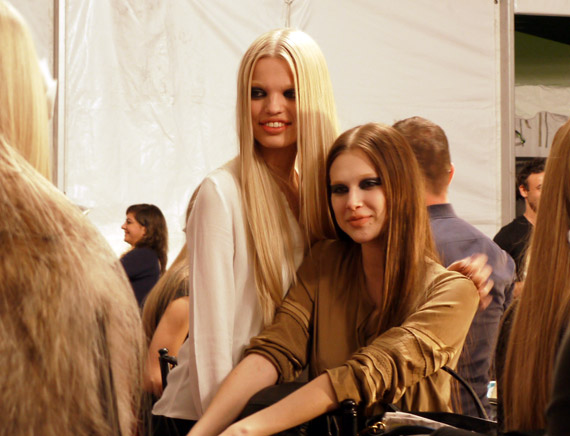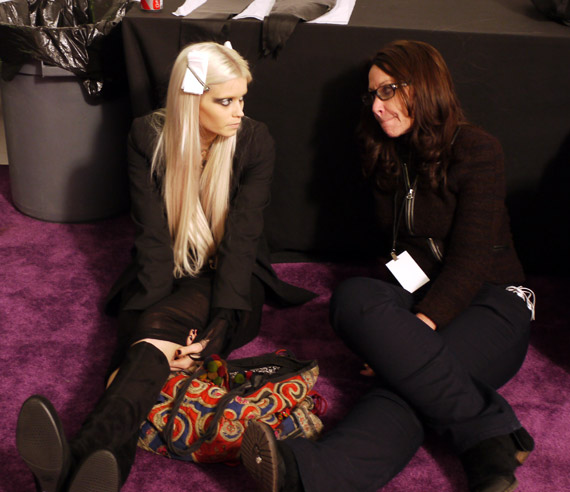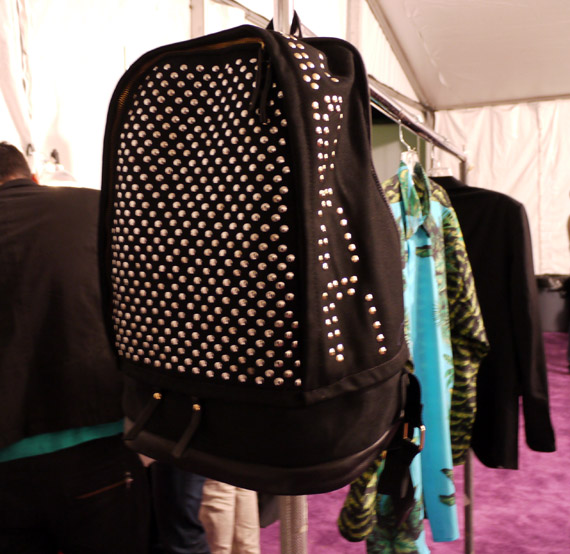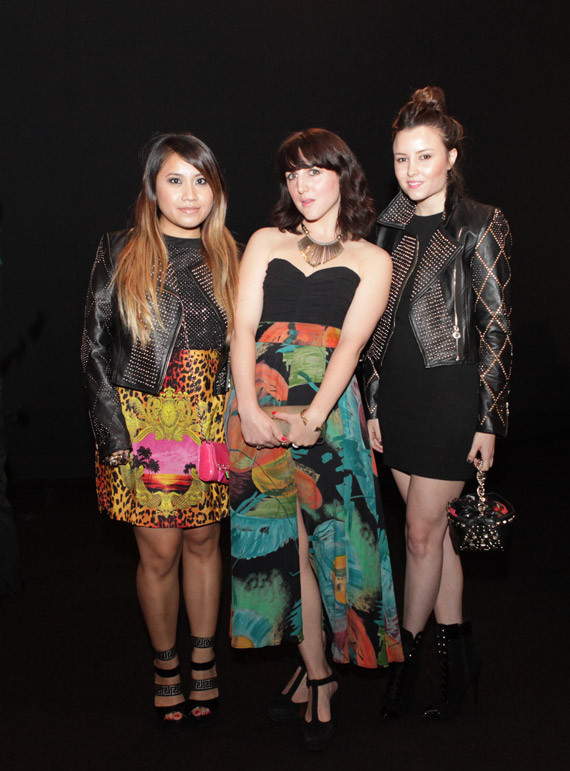 Me, Piera and Geri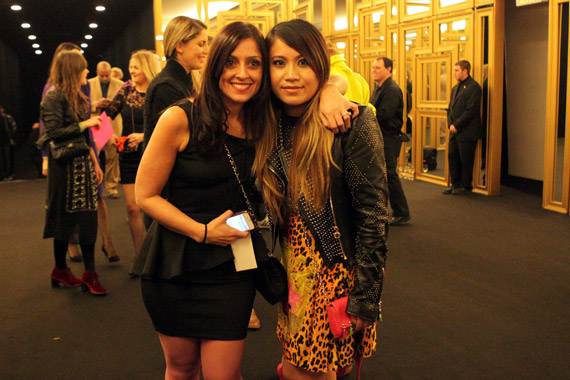 With my gurl Jennifer!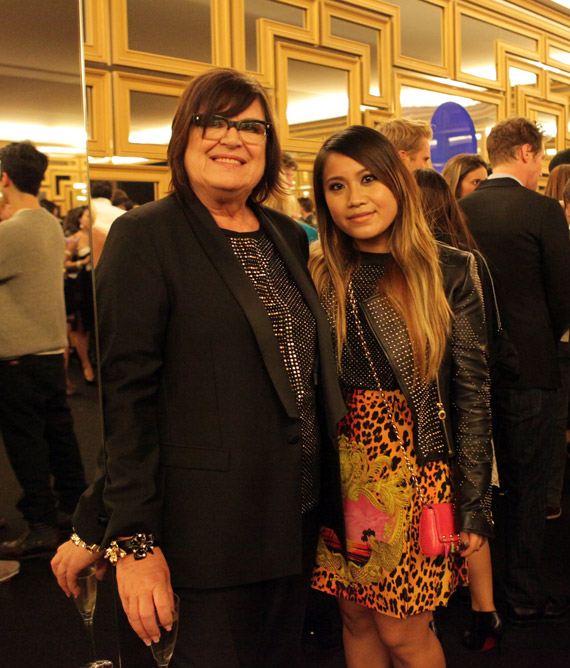 I was like a lil fan when I met H&M's Creative Advisor Margareta van den Bosch! She's the one the picks all the designer collaborations, props! Love her!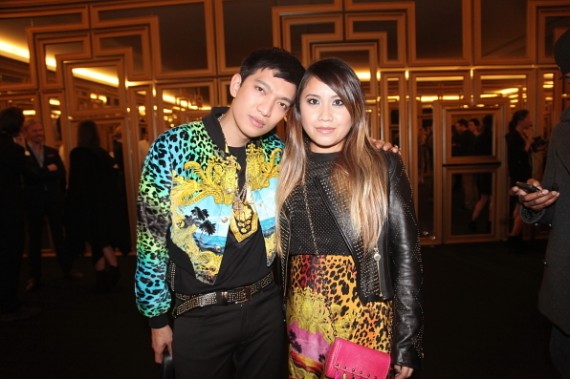 Stole this photo from Bryan ha!

Me and Geri. Notice the difference in the jacket sleeves? My Versace for H&M leather jacket was not made (woo!), the one she's wearing is the one you'll be able to buy.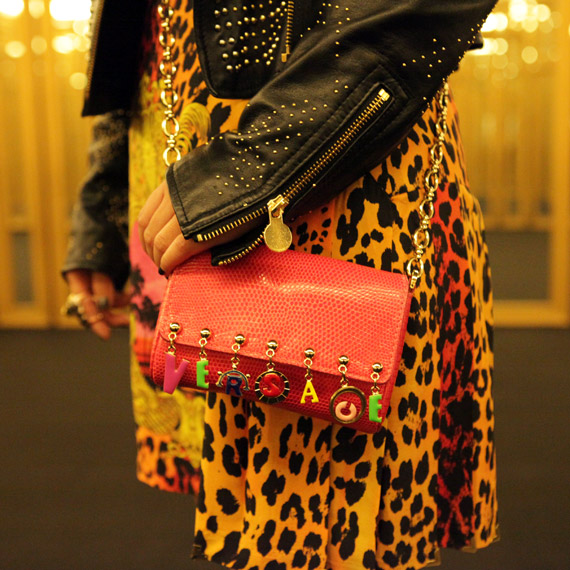 The inner child in me, V-E-R-S-A-C-E!
Categories: beauty celebrities entertainment/events fashion h&m mens outfits shopping
Tags: