Photos courtesy of MAC
How amazing does the Gareth Pugh for MAC collection look? Love everything about it! Dark and mysterious, so Gareth Pugh. "Infusing his trademark esoteric experimentation into Beauty Powders, Metal-X Cream Shadows, Technakohl Liner, Pigments, Lipsticks, Lipglass, Studio Fix Boldblack Lash, Powder Blushes, Nail Lacquers, Buffer Brush and a Makeup Bag, he delivers an assortment of futuristic yet primal shades in custom geometric packaging." Definitely going to pick up the Nail Lacquers!
When creating my makeup collection with M·A·C I wanted it to be unexpected – creating something truly beautiful, very sophisticated, and incredibly chic but of course – with an underlying edge of darkness and attitude. With a collection that goes from strong, deep and mysterious to light, fragile, and ethereal, I think we've created a truly versatile collection that hopefully you'll be inspired by and want to wear. Enjoy! ~ Gareth Pugh
Gareth Pugh for M?A?C will be available from November 23, 2011 through December 23, 2011 at MAC Cosmetics stores and www.maccosmetics.com.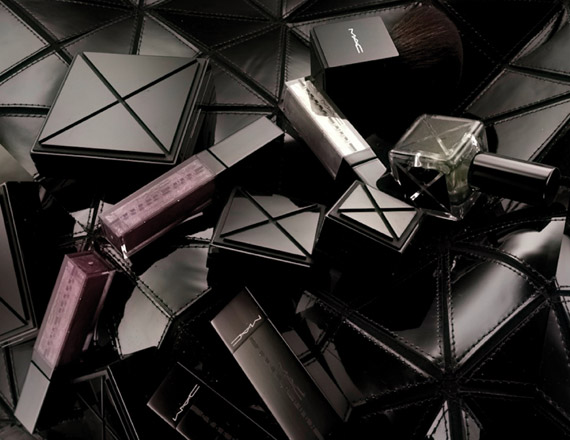 NAIL LACQUER $23·00 U.S./$27·50 CDN
Inert—Creamy mid-tone greyed nude (crème)
Ascension—Grey with blue violet reflective pearl (frost)
Hyper—Deep blue with violet pearl (frost)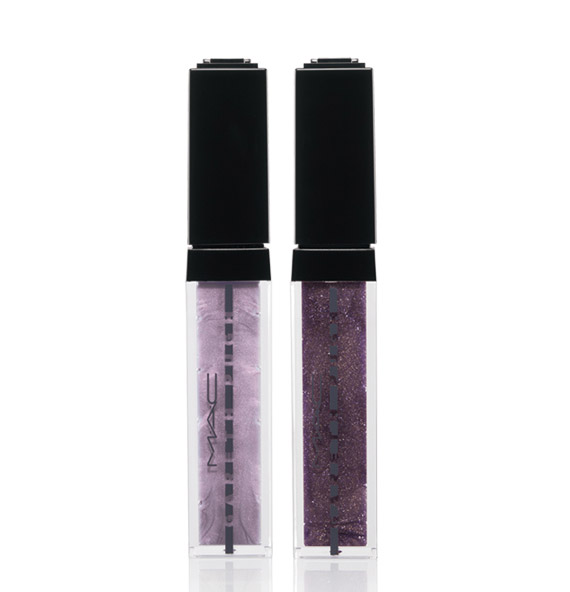 LIPGLASS $22·00 U.S./$27·00 CDN
Vacant—Sheer light lavender grey with violet pearl
Outrage—Sheer berry with blue pearl

LIPSTICK $22·00 U.S./$27·00 CDN
Restrict—Creamy greyed nude (cremesheen)
Fervent—Glossy blackened berry (satin)

PIGMENT $32·00 U.S./$38·50 CDN
Guise—Frosty grey
Deceit—Blacked plum with pink pearl


METAL-X CREAM SHADOW $32·00 U.S./$38·50 CDN
Obscura—Frosty gunmetal grey
Ardent—Frosty blackened burgundy
POWDER BLUSH $30·00 U.S./$36·50 CDN
Strada—Mid-tone nude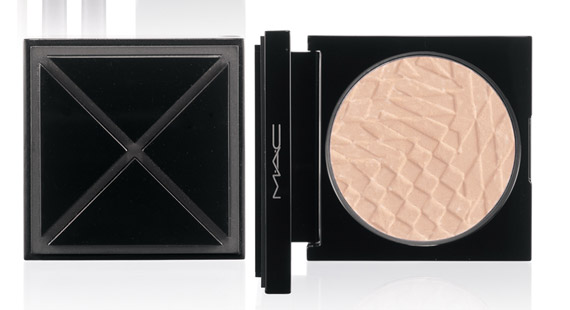 BEAUTY POWDER $60·00 U.S./$72·00 CDN
Elude—Translucent neutral beige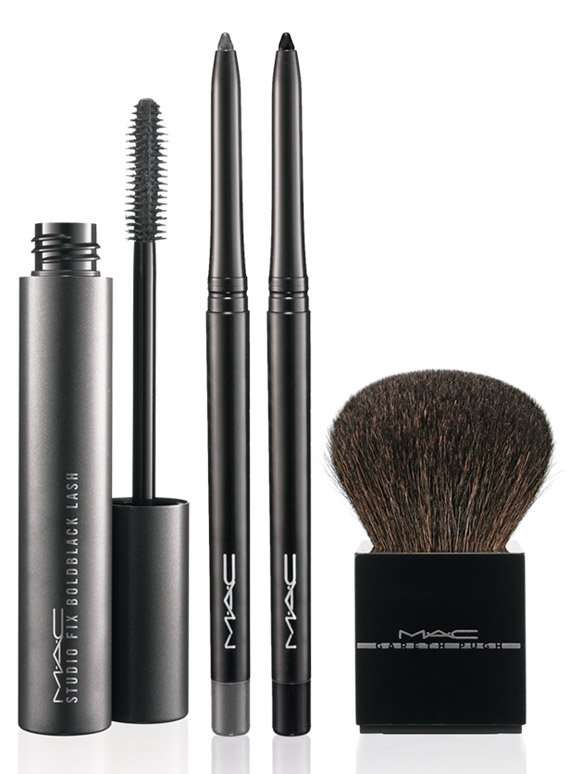 MASCARA $15·00 U.S./$18·00 CDN
Studio Fix Boldblack Lash—Blackest Black
TECHNAKOHL LINER $19·00 U.S./$23·00 CDN
Greyprint—Rich pewter grey with frost
Graphblack—Rich graphic black
BRUSH $60·00 U.S./$72·00 CDN
Square Handled Buffer Brush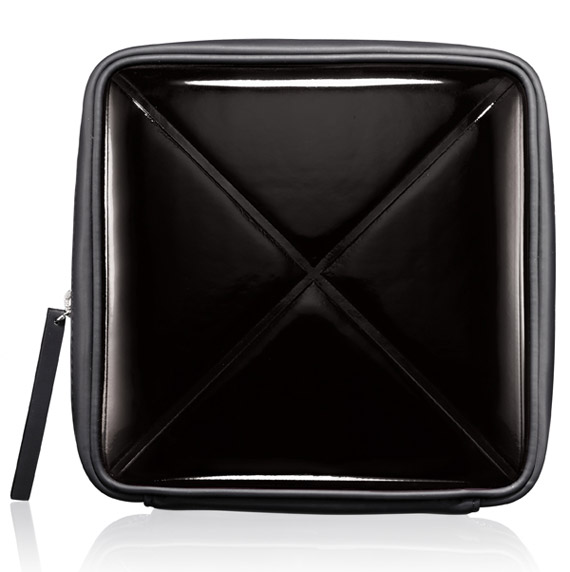 Gareth Pugh for M·A·C Makeup Bag $75·00 U.S./$90·00 CDN
Tags: