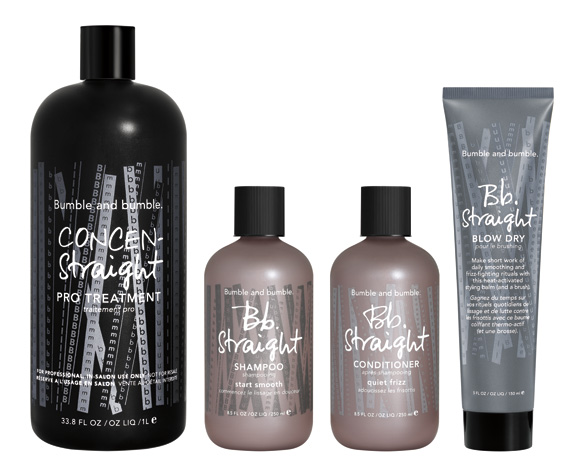 Bumble and Bumble just released a new line called Bb.Straight, which comprised of a sulfate-free Shampoo, a frizz-fighting Conditioner and a lightweight, heat-activated Blow Dry balm. The Straight Line includes Straight Shampoo ($29) to start smooth; Straight Conditioner ($32) to quiet frizz;
Straight Blow Dry ($28), a modern balm for a smooth, sleek blow out that lasts until your next shampoo; and Concen-Straight Pro Treatment (price varies at salons), an in-salon smoothing service for long-lasting manageability and frizz-reduction that lasts up to 30 shampoos. When it's super humid out, I get frizzy hair so I'm quite excited to try these new products.
Also for Holiday, Bb. is releasing three great box sets for gifting which includes: The Thickening Affair ($52), The Mending Affair ($35) and The Quenching Affair ($35). In addition there's an adorable Pin Tin that's the perfect stocking stuffer at $15. The 50 custom made "winter white" hair pins come with a hair how-to style guide that offers up creative ways to sport the hair pins. How cute is the packaging? LOVE! The Holiday collection will be available starting November 1st, 2011 at Bb.Network Salons and bumbleandbumble.com. Check out all the gift sets after the jump…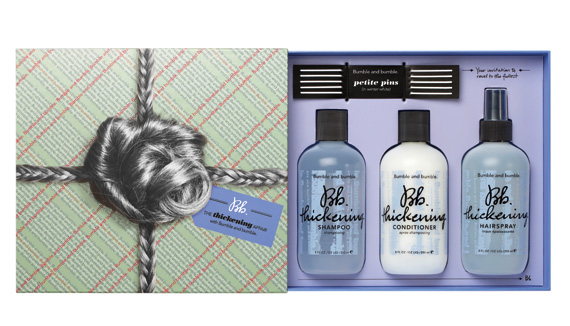 The Thickening Affair, $52
Revel to the fullest with a trio of classics and Petite Pins that give holiday hairstyles oomph.
Thickening Shampoo and Conditioner lend a lift that starts in the shower: they help hair look and feel fuller, moisturize without weight, seal split ends and tame flyaways.
Thickening Hairspray is a photoshoot and backstage staple that will help fine hair arrive in high style (though it works on any hair type).
Petite Pins (in winter white) can secure deep parts, adorn big bangs or bolster a giddy braid.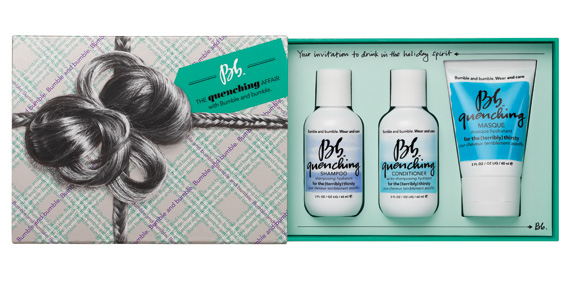 The Quenching Affair, $35
Say cheers with the season's ultimate cocktail for the not-so-smooth, overworked, parched and heat-weary.
Quenching Shampoo and Conditioner treat chronically dry or over-styled hair and replenish vital moisture in the shower.
Once-weekly Quenching Masque restores the natural moisture barrier for supple softness, strength and sublime detangling.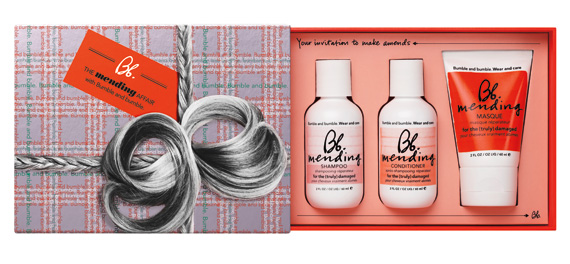 The Mending Affair, $35
Help a color chameleon or chemical straightener repair damages and start the new year strong with a bright and shiny outlook.
Mending Shampoo and Mending Conditioner begin repairing without stripping color, wilting perms or reverting chemically straightened hair.
Once-weekly Mending Masque restores strength, increases elasticity and detangles to leave hair marvelously manageable.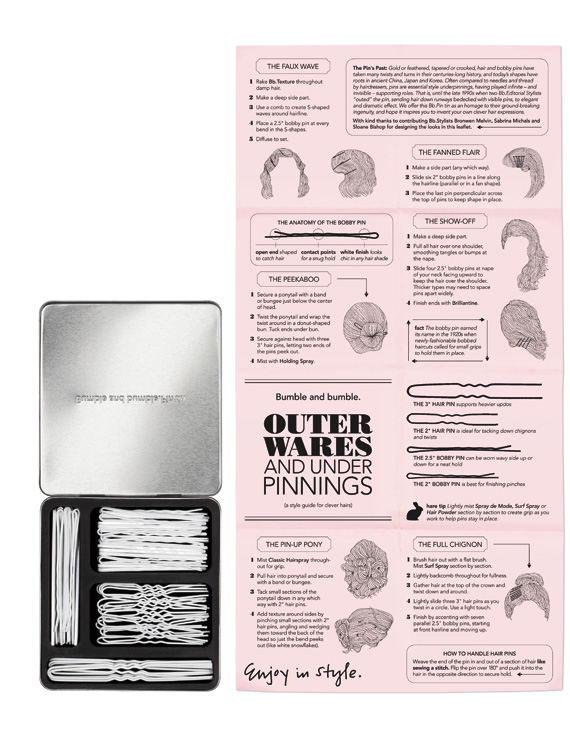 Pin Tin, $15
A parcel of 50 assorted hair pins and bobby pins for elegant pinches of winter white (complete with a style guide offering clever know-how to match).
The 3″ Hair Pin supports heavier updos.
The 2″ Hair Pin is ideal for tacking down chignons and twists.
The 2.5″ Bobby Pin can be worn wavy side up or down for neat hold.
The 2″ Bobby Pin is best for finishing pinches.
$18.36 BUY IT NOW 0hr 0mins

$29.99 BUY IT NOW 0hr 4mins

$59.99 BUY IT NOW 0hr 6mins

$56.49 BUY IT NOW 0hr 6mins

$71.64 BUY IT NOW 0hr 6mins

$74.4 BUY IT NOW 0hr 6mins

$4.99 BUY IT NOW 0hr 7mins

$74.4 BUY IT NOW 0hr 7mins
disclaimer
Categories: beauty
Tags: