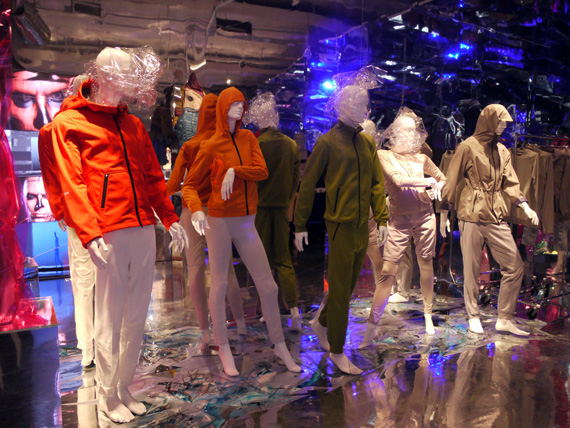 Did any of you guys get to check out Nicola Formichetti's pop-up shop during NYFW? I did and loved it! On the last day of NYFW, I stopped by Nicola's at 50 Walker Street for the UNIQLO Innovation Project that he helped style. The pop-up shop and the styling on the mannequins were pretty amazing, especially the UNIQLO puffer jacket that Nicola cut up to make look like the ribs of a skeleton, brilliant. I was super happy that I got to meet Nicola too, super kawaii!
According to the press release, the UNIQLO Innovation Project is an attempt to take clothing to a new level and produce better garments through the use of cutting-edge materials and technologies. The clothing produced through these efforts will represent the ultimate in everyday apparel, pairing universal designs with revolutionary functionality, a concept that UNIQLO intends to roll out to all it's clothing in the future. UNIQLO worked with a number for top creative talent on this project including Design Director Naoki Takizawa, Creative Director Kashiwa Sato and Style Director Nicola Formichetti.
The collection is pretty cool and simple which keeps to UNIQLO's aesthetic. One of the many cool features in the collection is that you don't need to unzip your zipper, you can just rip it off.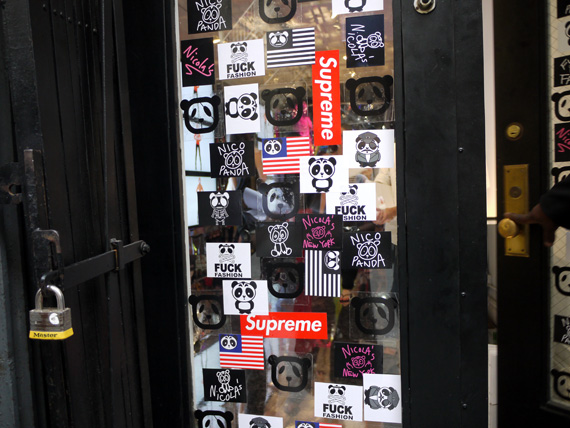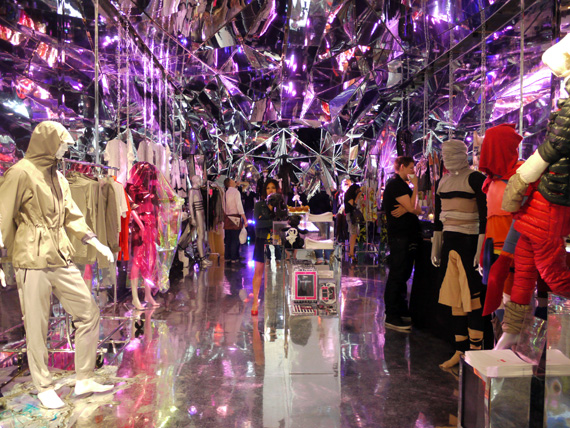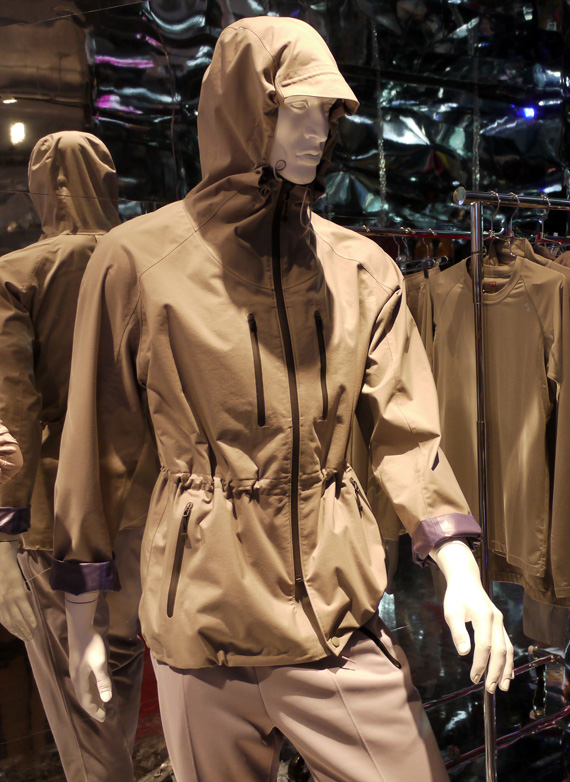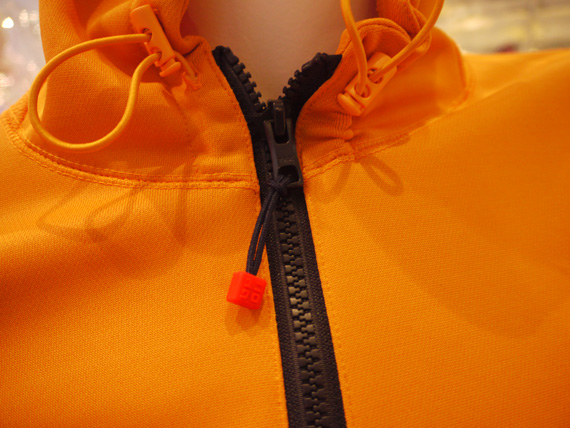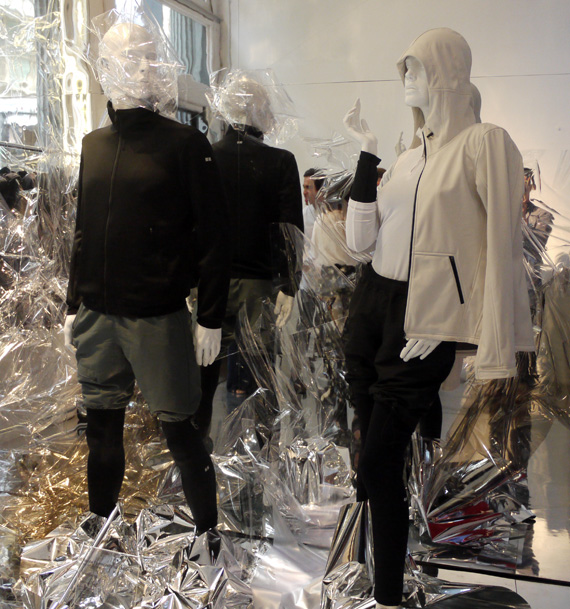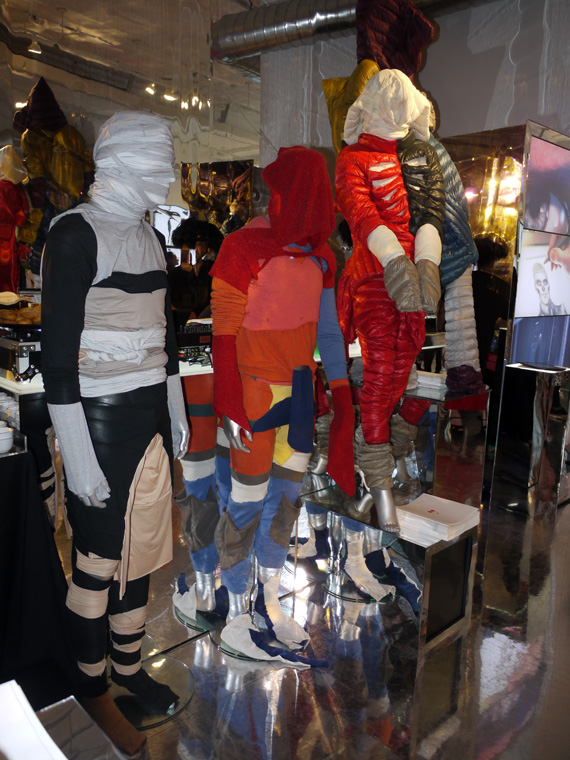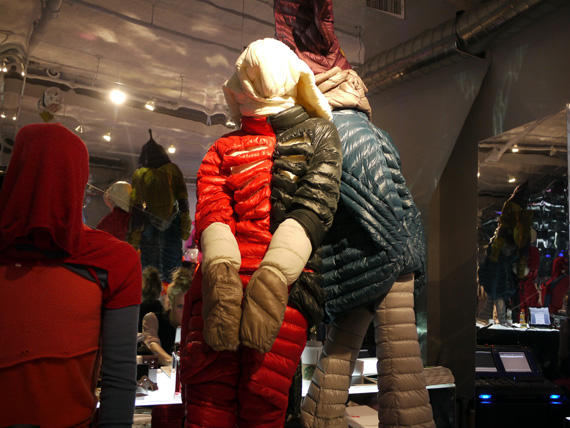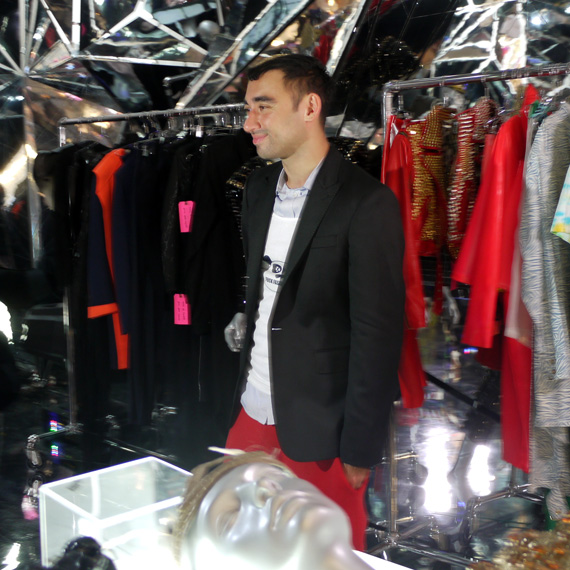 The super kawaii Nicola Formichetti!
Categories: fashion
Tags: