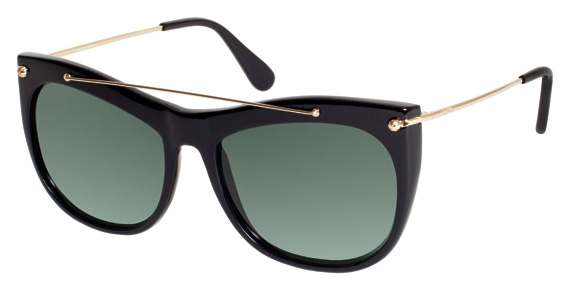 Photos courtesy of Luxottica
I love sunglasses and most of my sunglasses are from Luxottica Group, so I'm pretty excited about the 2011 Vogue Eyewear/CFDA 2011 "City Collection". The three designers each created a pair of sunglasses inspired by their love for the most unique and fashionable cites in the world: Rebecca Minkoff for New York City (Bowery), Monica Botkier for Miami (Miami) and Yeohlee Teng for Los Angeles (Spy).
My favorite pair is definitely Rebecca Minkoff"s "Bowery" pair, LOVE the simple black and gold! The 2011 City Collection, which will be available exclusively at select Sunglass Hut stores and sunglasshut.com starting in October.
More photos and info after the jump…
For the launch of the eyewear collection, Monica Botkier, Rebecca Minkoff and Yeohlee were sent on an inspirational trip to their corresponding city, documenting their creative process with the help of three fashion bloggers. Aimee Song of "Song of Style" headed to Miami to work with Monica Botkier, Natalie Suarez of "Natalie Off Duty" collaborated with Rebecca Minkoff in New York City and Jane Aldridge of "Sea of Shoes" went to Los Angeles to document Yeohlee Teng.
"Bowery" by Rebecca Minkoff for Vogue Eyewear (pictured above)
Handbag-turned-apparel designer Rebecca Minkoff's playful and subtly edgy designs have made her a celebrity favorite. Known to be heavy on hardware and embellishment, Minkoff's design for the 2011 City Collection incorporates her signature metal elements with an updated wayfarer frame in black. Minkoff's "Bowery" sunglasses for Vogue Eyewear is classic, linear and fashion forward – the epitome of New York City.
"It's about energy, style and independence. Each person here [in New York City] has a very distinct style and look, and I feel like people want to stand out without going too over the top. That is what this style represents to me." – Rebecca Minkoff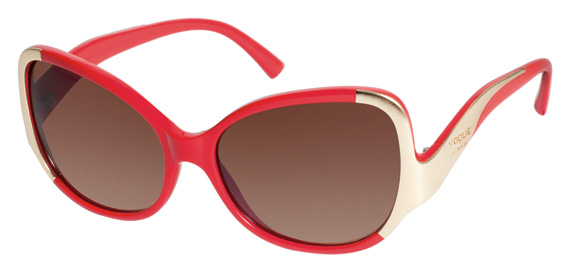 "Miami" by Monica Botkier for Vogue Eyewear
Best known as the creator of the iconic "Trigger" bag, accessories designer, Monica Botkier's unique and edgy sophistication is the perfect match for the fashion industry's ultimate place to see and be seen – Miami. Botkier's "Miami" sunglasses for Vogue Eyewear combines the high style and luxury of Miami with the faded glory of the old art deco period, ultimately creating a seamless style that is bright and bold.
"These sunglasses are meant for the woman who is edgy, sexy, fashion forward and likes to explore the city. They are meant for the fashion art girl who loves the museums, art galleries and always the parties during Art Basil Miami. A bold persona who can mix within the different worlds of Miami, whether it be a Cuban coffee shop, gallery opening or pool side party at The Raleigh." – Monica Botkier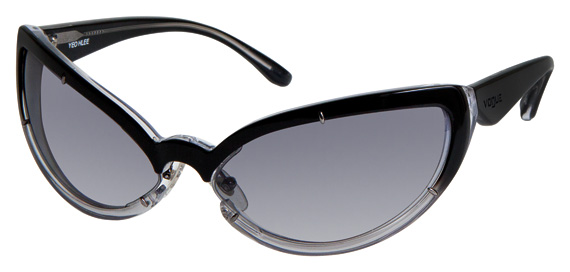 "Spy" by Yeohlee Teng for Vogue Eyewear
Designer Yeohlee Teng is the champion of the "urban nomad", a lifestyle that requires clothing that works on a variety of practical and cerebral levels. Her young and sexy view of Los Angeles fueled the inspiration for "Spy" sunglasses by Yeohlee for Vogue Eyewear, a futuristic cat-eye frame with an ombre lens. Based on organic shapes, in particular to the bodies of ants, the "Spy" is a true testament to Los Angeles – avant-garde, sexy and bold.
"I actually blew up images of the girls from my runway show and did the initial sketches [for the sunglasses] based on the shape of their faces. Confident, unusual, and beautiful – those girls are the definition of Los Angeles." – Yeohlee Teng
$28.0 BUY IT NOW 0hr 5mins

$169.98 BUY IT NOW 0hr 13mins

$96.99 BUY IT NOW 0hr 16mins

$149.99 BUY IT NOW 0hr 18mins

$101.99 BUY IT NOW 0hr 25mins

$25.0 0 bids 0hr 36mins

$51.99 BUY IT NOW 0hr 37mins

$21.99 BUY IT NOW 0hr 37mins
disclaimer
Categories: fashion sunglasses
Tags: