Last week I received a package from Oakley and inside were a few women's frames but what caught my eyes was this pair. At first glance, this is just another pair of oversized frames but the special detailing is the hand-drawn graphics lining the stems. This pair of Signature Series Beckon Sunglasses is designed by musician, artist and One Tree Hill alum, Kate Voegele. All the graphics were drawn by herself.
"Oakley and their 'Perform Beautifully' campaign stand for the same things I do: believing in yourself and doing what you're passionate about with confidence and fearless expression. The same artistic vision that inspired my sunglass design inspired my new record, 'Gravity Happens'. Lyrics from my songs are woven into the design, and I hand-drew all of the elements because I love that hand-drawn things aren't perfect," said Kate.
Pretty cool sunglasses, never really knew Oakley had such girlie frames. This pair of limited edition Fringe Sherbert Edition Sunglasses I received is pretty amazing too.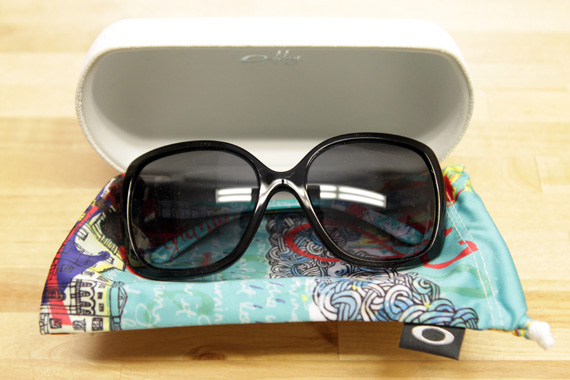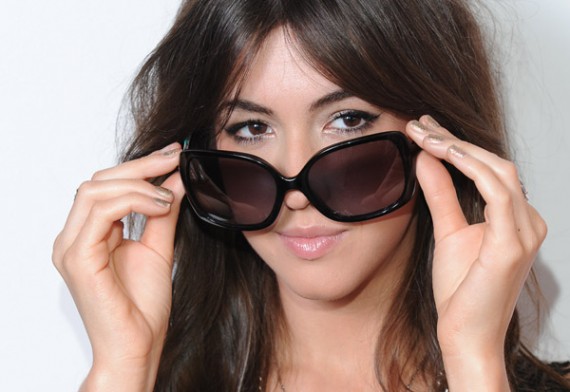 Photo: Dave Kotinsky/WireImage.com

My new Oakley sunnies: Beckon, Kate Voegele Signature Series Beckon and limited edition Fringe Sherbert Edition
$130.61 BUY IT NOW 0hr 34mins

$3.99 0 bids 0hr 55mins

$10.99 BUY IT NOW 1hr 17mins

$19.79 BUY IT NOW 1hr 33mins

$15.79 BUY IT NOW 1hr 35mins

$15.88 BUY IT NOW 1hr 38mins

$139.99 BUY IT NOW 2hr 0mins

$25.99 BUY IT NOW 2hr 1mins
disclaimer
Categories: celebrities fashion sunglasses
Tags: