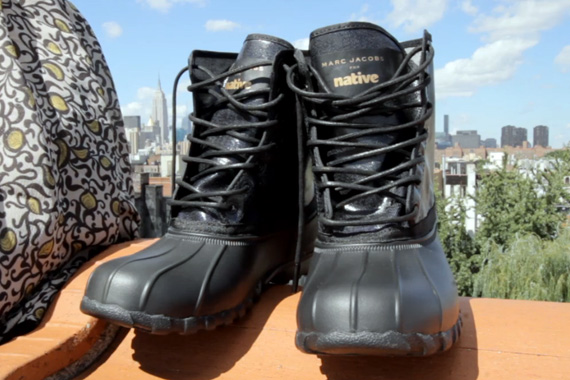 Remember I mentioned that I was excited for an upcoming collaboration from Native Shoes? I can finally say that the collaboration is with Marc Jacobs! The limited edition Jimmy boot will be available exclusively at Marc Jacobs boutiques worldwide and at marcjacobs.com on September 8th for $95. Unisex sizes 6 -12. Perfect for the rain and snow, I def need to pick up a pair! Do you like?
The Jimmy Boot is lightweight and completely waterproof down to the waxed laces, this limited edition features a laminated Japanese denim upper on a molded EVA outsole. Complete with a stabilizing insole the Jimmy is the ultimate all-weather boot.
Also, check out the video (below) that Marc Jacobs and Native made to introduce the Jimmy Boot, it's quite cute.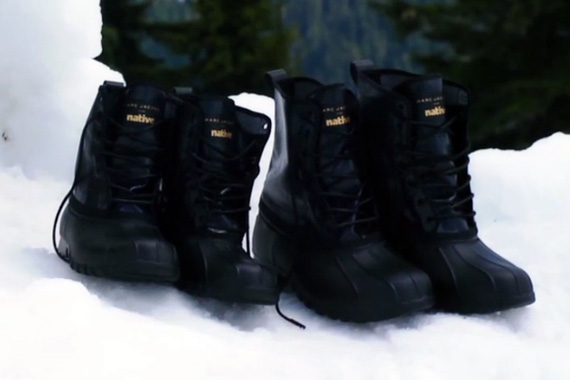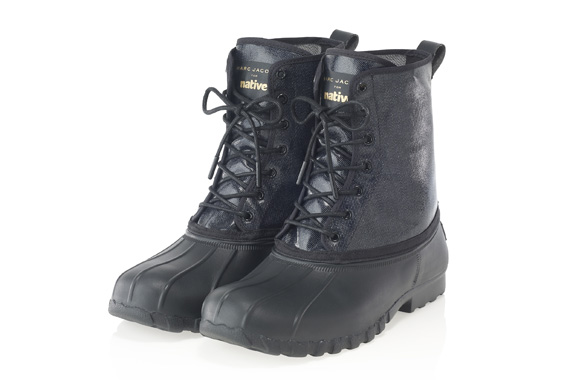 Tags: