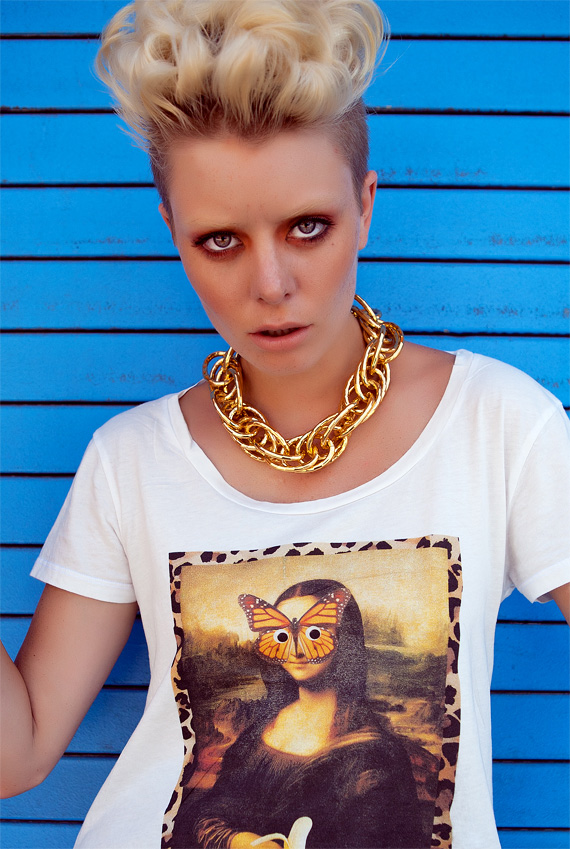 Photography: Mike Nguyen
Super proud of my gurl Lanie from Hellz Bellz on her new line, Belle of the Brawl (BOTB), it's an extension of Hellz. I checked out the line when I was out in Las Vegas for PROJECT and it's looking good! The line soft launches this Fall with a full launch in Spring 2012, prices range from $28 for tees to $120 for outwear. I can't wait to show you all the full range.
BOTB is a clash of two contrasting female embodiments, which come together for a melodic mix of chaos that presents the refined rebellette. Only a flurry of juxtapositions can define what BOTB is: strong yet feminine, aggressive yet gentle; it is a label for the woman who doesn't live by a set state of mind – but by the whim of her motives. As an evolution of Lanie's street-contemporary brand Hellz Bellz, the young designer reflects upon her tough-girl mold she has pieced together over the years, against a light-hearted approach to design inspired by current youth culture. It is the perfect translation of Lanie's surroundings, and the starting foundation for the designers new path.
Categories: fashion streetwear
Tags: