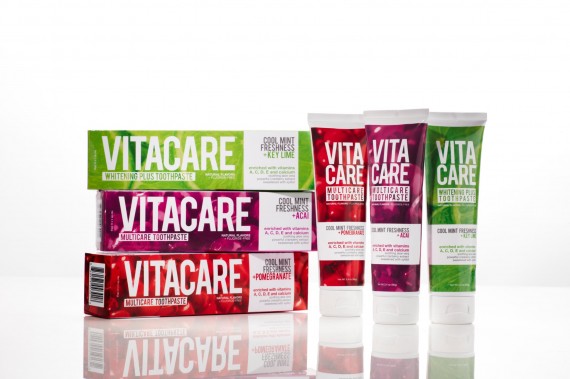 I love trying new things so my friend recommended a new oral care brand called Vitacare to me last month and it's pretty refreshing. Although it takes a little getting used to because it doesn't foam (the product is fluoride free), it tastes really good. If you love fruity flavors, you'll love this. Imagine brushing your teeth and rinsing your mouth in mint+key lime, mint+acai and mint+pomegranate flavors? Yum! And they also have chewing gum as well in the same flavor combos, sweet!
Vitacare is built around the plaque-fighting properties of Cranberry Extract, cavity preventing Xylitol and soothing Aloe Vera, and also enriched with antioxidant vitamins A, C, D, E and calcium. Toothbrushes are made from 100% biodegradable and recycled materials and outer cartons are constructed from post-consumer recycled cardboard. Also products are free from fluoride, gluten, parabens, phthalates, petrochemicals, sodium lauryl sulfate (SLS), sulfates, artificial colors and artificial flavors.
Products are now available online www.vitacareworld.com, at a handful of retailers in New York City – Village Apothecary, Ricky's, Fairway and will be carried at Whole Foods starting in September 2011. Prices range from $1.99 to $8.99.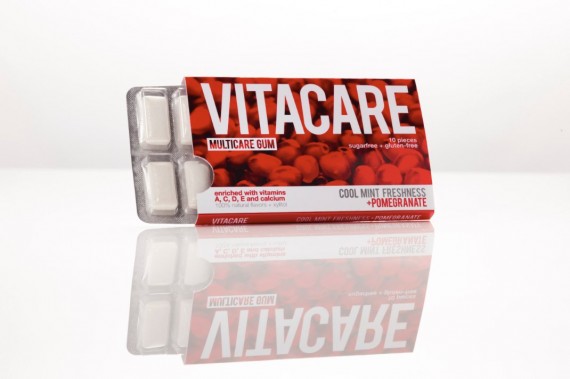 Categories: beauty
Tags: