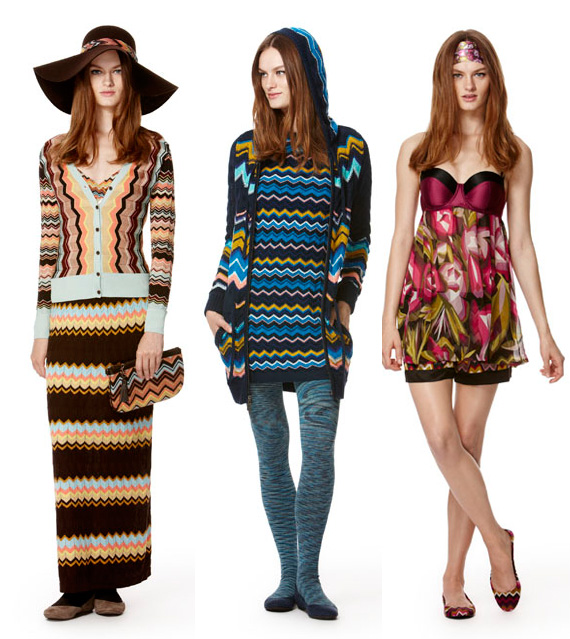 Photos courtesy of Target
Last week you've got a sneak peek of the Missoni for Target lookbook, behold…now here's the complete lookbook featuring apparel (women's, men's, kids'), home furnishings, luggage, bikes and more! Ranging in price from $2.99 to $599.99, with most items less than $40. Be prepared to be all Missoni everything, seriously amazing stuff. The collection includes knit dresses, sweaters, swimwear, shoes, scarves and intimates for women, as well as beauty items such as cosmetic cases, brush sets and hair accessories. The men's collection features silk ties, sweaters, scarves and knit hats, while the girls' and baby assortments include knit dresses, cardigans, scarves, gloves and rain boots. The expansive home collection offers bedding, luggage, dinnerware, stationery, bicycles and outdoor furniture in variations of stripes, zigzags and abstract floral patterns, and marks the first time Missoni has created iPad and iPod covers.
Target's largest limited-time designer collection to date, Missoni for Target reflects the Missoni values of family, color and quality. Offering a modern, fresh take on the late 1960s, an era during which the Missoni brand flourished into a global force in fashion, the collection features intertwining textures and patterns in a variety of bold colors such as purple, blue, black and coral.
Mark your calendars for the release on September 13 through October 22 to shop the collection at Target stores and target.com. Pending availability, select pieces from the collection, including a variety of online-only items, will be available for an extended run through early December at Target.com. Start making your lists now, I simply can't wait!
There's a ton of pics so keep strolling through the pages! Enjoy!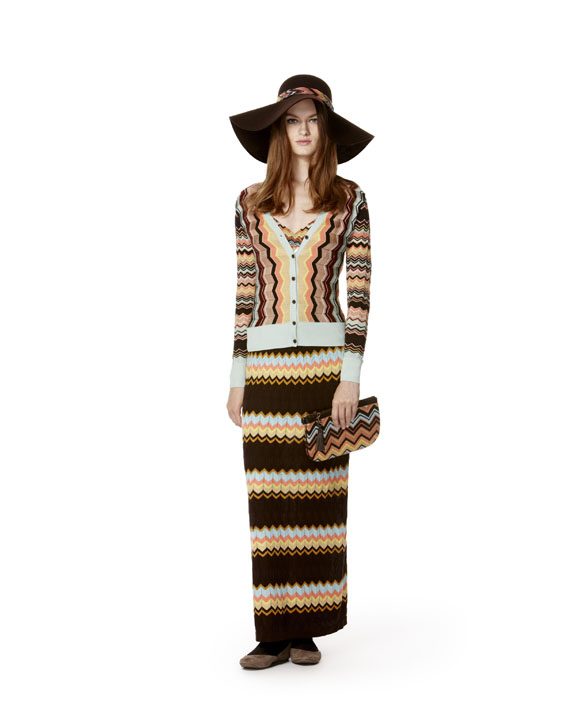 Knit Cardigan* $49.99
Jersey Bra $19.99
Maxi Skirt $49.99
Available at Target.com only
Hat* $24.99
Knit Clutch* $22.99
Shiny Tights* $16

Knit Poncho* $49.99
Sleeveless Sweater Dress* $54.99
Silk Scarf* (worn as headband) $19.99
Tote $34.99
Shiny Tights* $16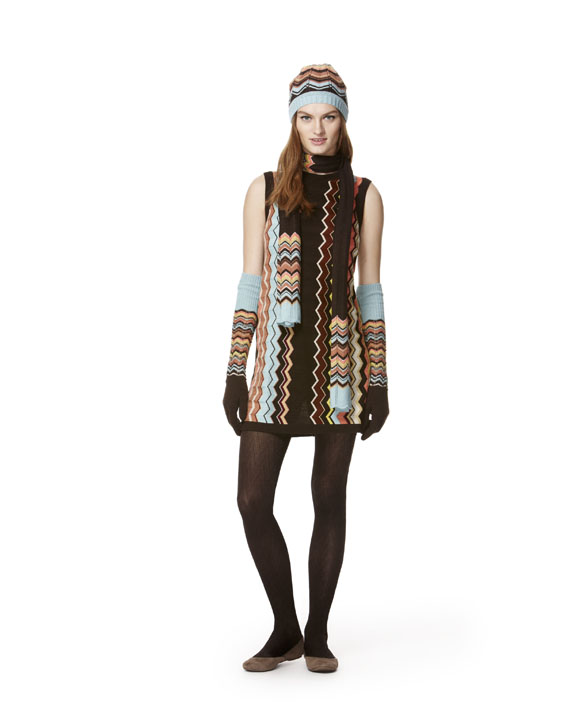 Sleeveless Sweater Dress* $54.99
Beanie* $16.99
Extra-Long Scarf* $24.99
Long Gloves* $19.99
Shiny Tights* $16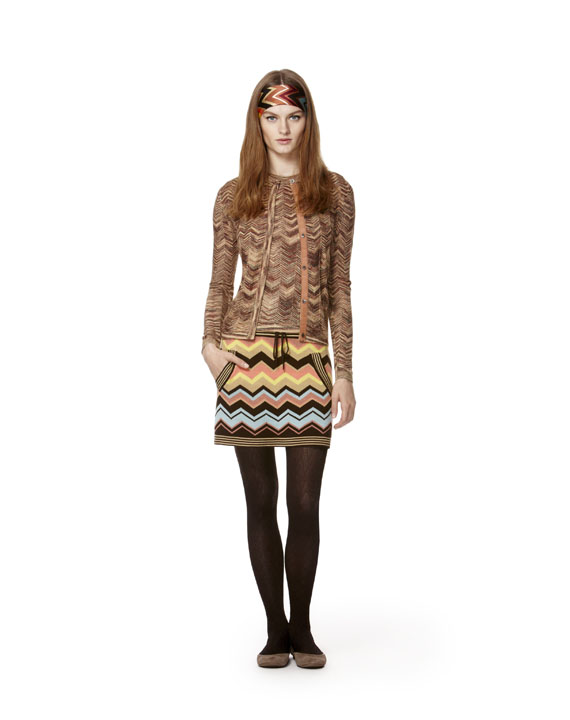 Space-Dye Knit Cardigan $44.99
Space-Dye Sleeveless Sweater $29.99
Striped Sweater Skirt* $39.99
Silk Scarf (worn as headband) $19.99
Shiny Tights* $16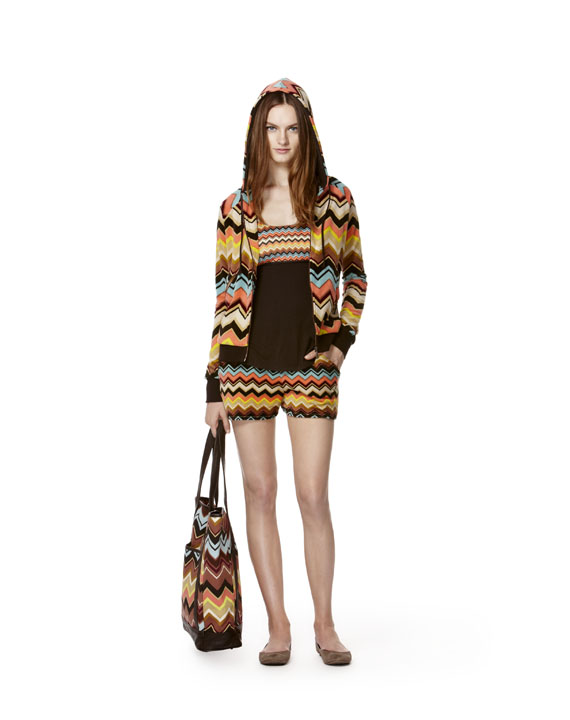 Velour Hoodie $39.99
Jersey Cami $19.99
Velour Shorts $24.99
Tote $34.99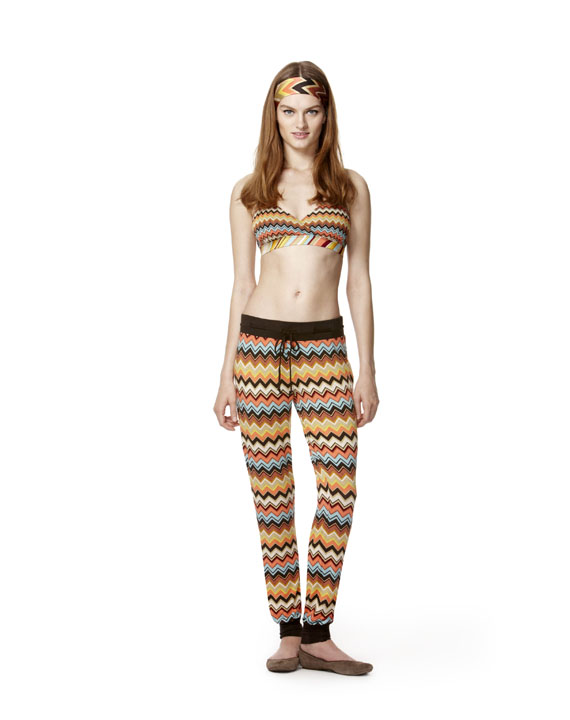 Jersey Bra $19.99
Jersey Pant $39.99
Silk Scarf* (worn as headband) $19.99

Triangle Bikini Top* $24.99
Available at Target.com only
String Bikini Bottom* $24.99
Available at Target.com only
Hat* $24.99
Tote $34.99
Silk Scarf $19.99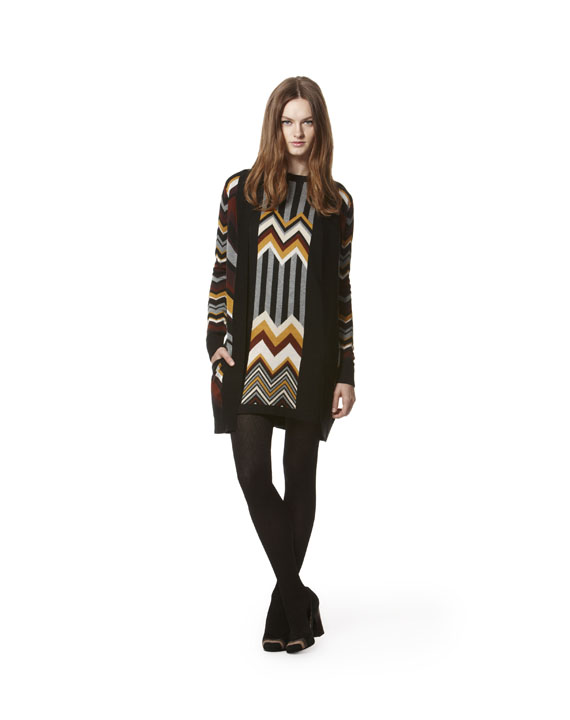 Cardigan Sweater* $49.99
Sleeveless Sweater Dress* $54.99
Shiny Tights* $16
Pumps $39.99
Categories: fashion handbags home decor jewelry/accessories mens shoes target
Tags: