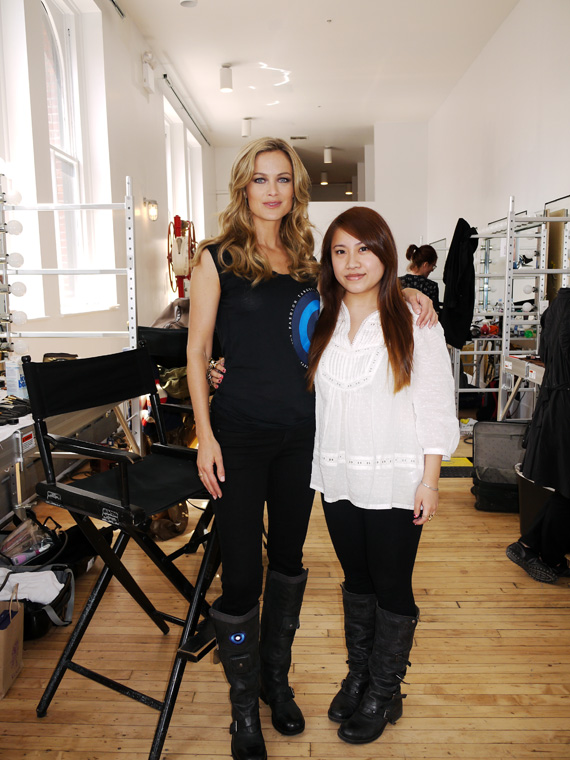 Carolyn Murphy and me
Back in May (hence my hair color), Nine West invited me to hang out with Nigel Barker, Carolyn Murphy, Chrissy Teigen and other fab models while they were shooting the new Runway Relief campaign. I was asked not to tweet or say anything about the program until today. Remember I did this last year too? It was fun times and very interesting to see what goes on behind-the-scenes.
For the second consecutive year, Nine West's Runway Relief Program has enlisted top fashion models participating in New York's Spring/Summer 2012 Fashion Week to continue to raise funds and awareness for Fashion Targets Breast Cancer (FTBC), The Council of Fashion Designers of America's (CFDA) charitable organization, through the Nine West Runway Relief Program. Models will be wearing the limited edition Nine West boot which is equipped with The Fitbit Wireless Activity Tracker, a pedometer that will track the number of steps each model takes during Fashion Week – from castings and fittings to post-fashion show fêtes. For every mile that a Runway Relief model walks in the boot, Nine West will donate $1 directly to FTBC along with a designated donation. Model Carolyn Murphy, who serves as the main spokesmodel for the campaign has donated not only her time but has made a financial contribution to the program. Building on the success of the Runway Relief Program, Nine West will become the exclusive brand partner for FTBC starting in 2012. Nine West will be responsible for the creation of all FTBC merchandise.
The Nine West Runway Relief collection consists of the boot ($199), messenger bag ($59) and tank top ($25) – available at Nine West stores, www.ninewest.com/runwayrelief, on Nine West's Facebook page, at select Nordstrom stores and Nordstrom.com. Proceeds from sales of the messenger bag and tank top will be donated directly to FTBC. Consumers will also have the option to support the cause by making a dollar donation during checkout from August 15th through October 31st at Nine West stores nationwide.
Check out my behind-the-scenes photos I shot at the photo shoot after the jump…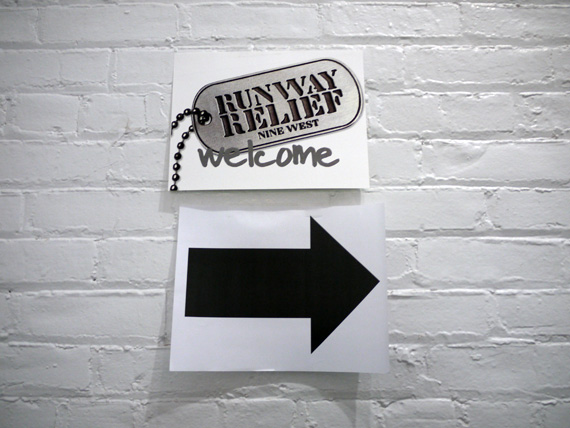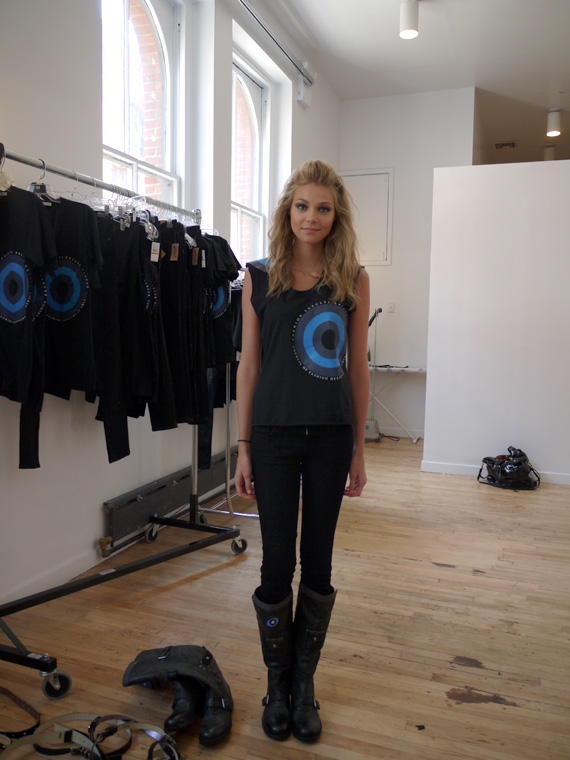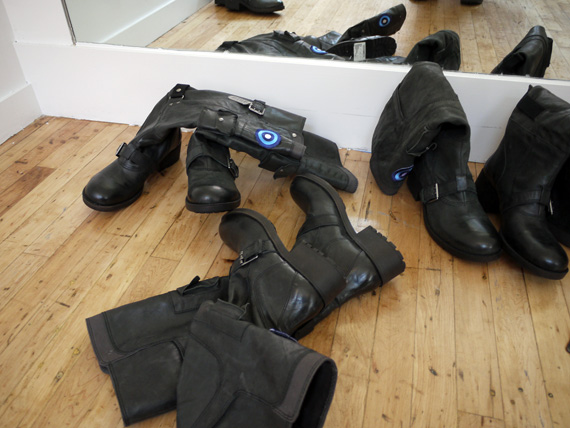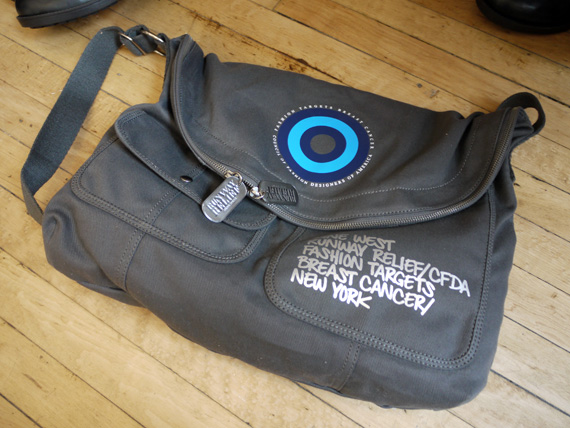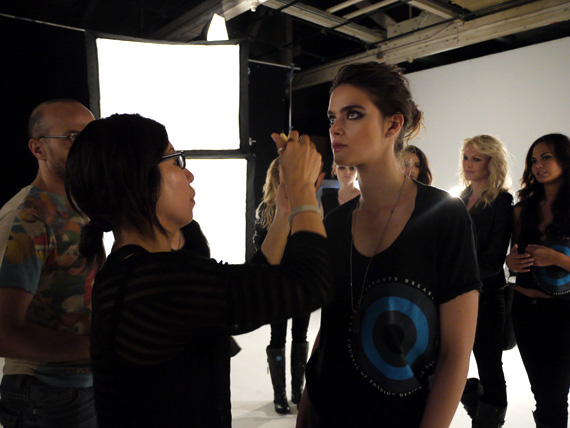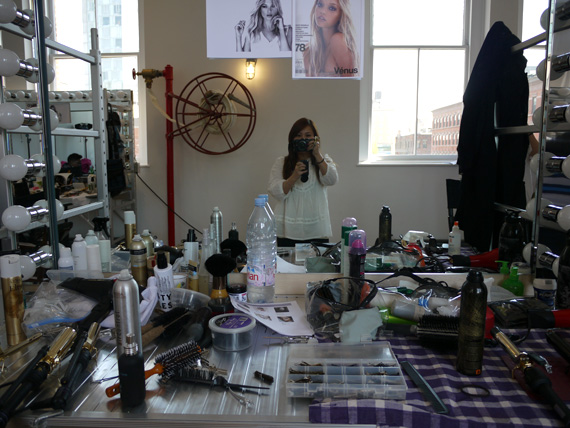 Categories: celebrities fashion handbags new york fashion week nyfw shoes
Tags: