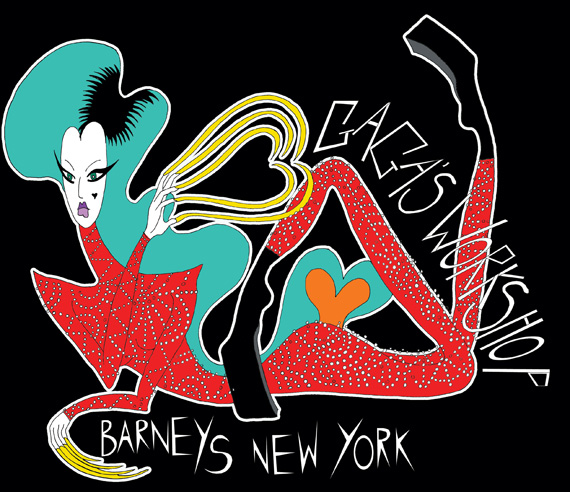 Photos courtesy of Barneys New York
I love Barneys New York and Lady Gaga so this new collaboration is oh so perfect! Barneys announced today their Holiday 2011 campaign, GAGA'S WORKSHOP, bringing together renowned creative talents including artists: Eli Sudbrack and Christophe Hamaide Pierson of Assume Vivid Astro Focus (AVAF), and Mugler Creative Director and Lady Gaga Fashion Director, Nicola Formichetti, to create Lady Gaga's interpretation of the iconic Santa's Workshop.
For the first time ever, Barneys New York will convert an entire floor of its Madison Avenue flagship in New York City into a dedicated space for the holiday initiative. Starting in mid-November, GAGA'S WORKSHOP will be brought to life throughout the fifth floor of the Men's Store at the Madison Avenue flagship, and will also be supported in the store's iconic Madison Avenue windows.

Barneys New York has worked closely with Lady Gaga under the creative direction of Nicola Formichetti to design a range of exclusive, limited-edition, small gift items, which will be available for a limited time only at GAGA'S WORKSHOP. In addition to GAGA'S WORKSHOP in New York, a selection of items from the collection will also be available at Barneys New York locations nationwide and online at Barneys.com. Barneys New York will donate 25% of sales from all items featured in GAGA'S WORKSHOP to a charity of Lady Gaga's choice in honor of this special program and in the spirit of the holiday season.
GAGA'S WORKSHOP will live digitally on a custom-created section of Barneys.com, and will be launched via The Window, Barneys New York's luxury content site. Super excited about this collabo!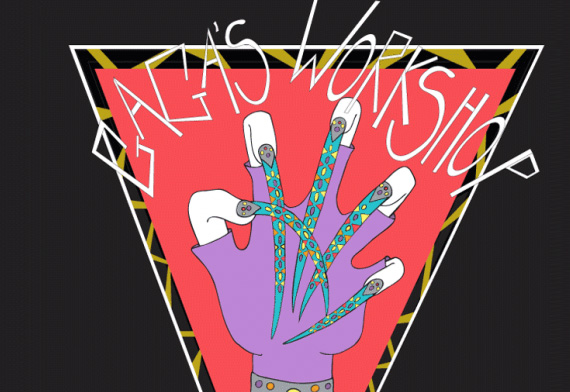 $24.99 BUY IT NOW 0hr 0mins

$13.99 BUY IT NOW 0hr 11mins

$7.5 BUY IT NOW 0hr 16mins

$3.98 BUY IT NOW 0hr 19mins

$69.99 BUY IT NOW 0hr 21mins

$24.99 BUY IT NOW 0hr 30mins

$24.99 BUY IT NOW 0hr 38mins

$15.39 BUY IT NOW 0hr 38mins
disclaimer
Categories: art/design celebrities fashion
Tags: