Photos courtesy of Macy's
Late last year Macy's announced that Karl Lagerfeld will create a one-off limited edition women's collection with a few men's wear items that will be sold in about 235 Macy's stores as well as macys.com beginning August 31. Finally the first sketches from the collection has released, I'm dying to see the collection!
The Karl Lagerfeld for Impulse Only at Macy's collection features women's apparel pieces reminiscent of the designer's signature style – a blend of refined dresses, airy tops, modern tweeds and his signature high-collared neck, priced on average from $50 to $170.
Are you excited? I can't wait!!!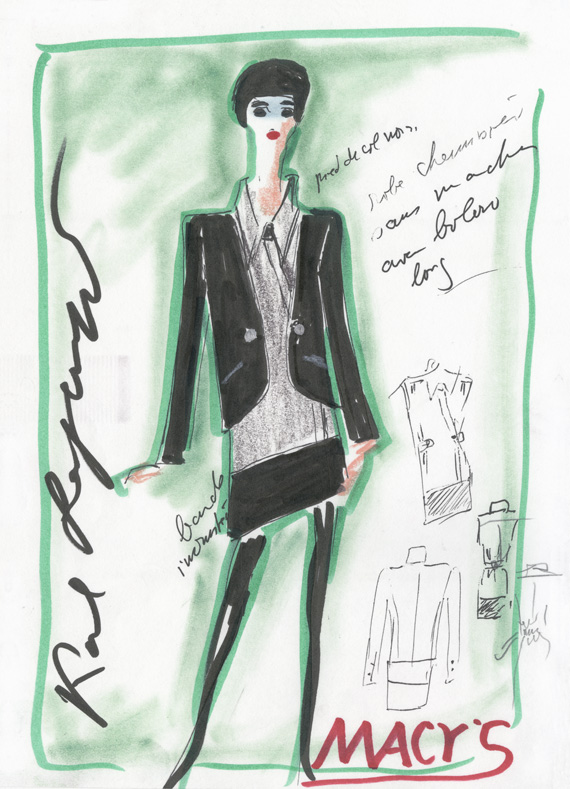 $99.99 BUY IT NOW 0hr 0mins

$280.0 BUY IT NOW 0hr 0mins

$56.0 BUY IT NOW 0hr 1mins

$15.99 BUY IT NOW 0hr 2mins

$380.0 BUY IT NOW 0hr 2mins

$380.0 BUY IT NOW 0hr 5mins

$35.0 BUY IT NOW 0hr 7mins

$47.49 BUY IT NOW 0hr 8mins
disclaimer
Categories: fashion
Tags: