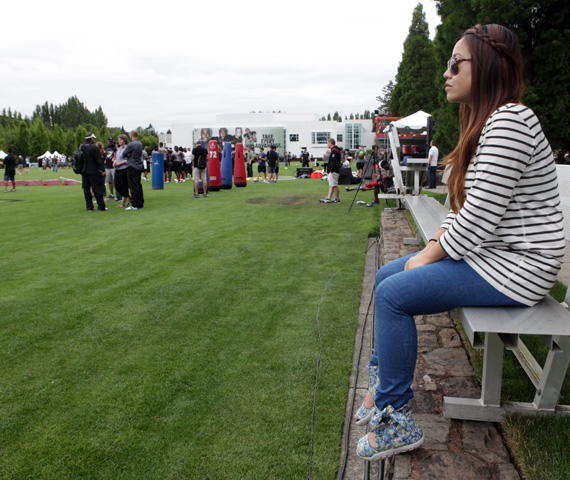 On day 2 of my visit to Nike Football "The Opening" I got to meet American Football wide receiver, Jerry Rice, he was presented with custom gloves and one-of-one kicks in front of the 150 high school kids. Afterward, I went to Nike's Employee Store but didn't end up getting anything. To my surprise I ran into Ace Hood shopping lol. With that little run in, I figured Nike might be up to something with him. Later in the day, team announcements and uniforms were introduced in the auditorium. Then Ace Hood gave a surprise performance, I knew they were up to something! Ace Hood performed his hit songs and got the crowd amped up, it was pretty dope.
Check out my recap and videos of Ace Hood performing after the jump…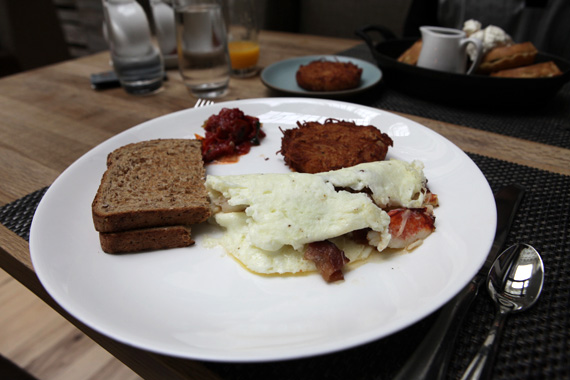 Breakfast at the Urban Farmer, got the Dungeness Crab Omelet (egg white) again! So yums, kinda miss it right now!

YM got the waffles…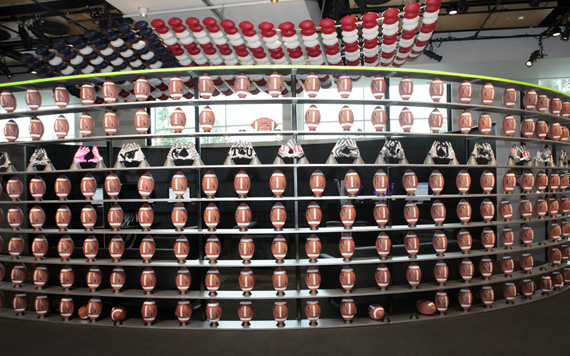 Back to Nike's World Headquarter, this Nike Football setup is dope!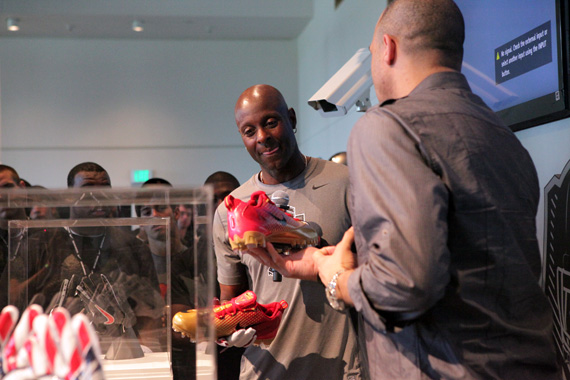 American Football wide receiver, Jerry Rice in the house! Seriously one of the nicest famous people I've met.

Jerry Rice saw me taking photos of him, so he said hello. Super nice!

Posing with his number and one of one kicks!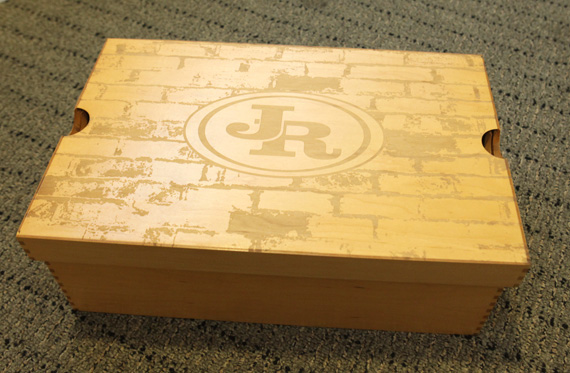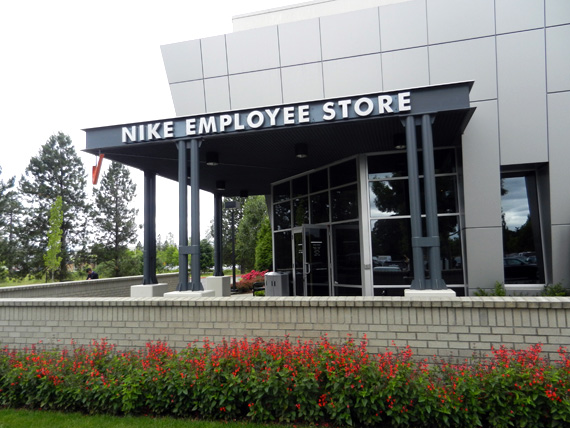 Categories: celebrities fashion mens outfits travel
Tags: