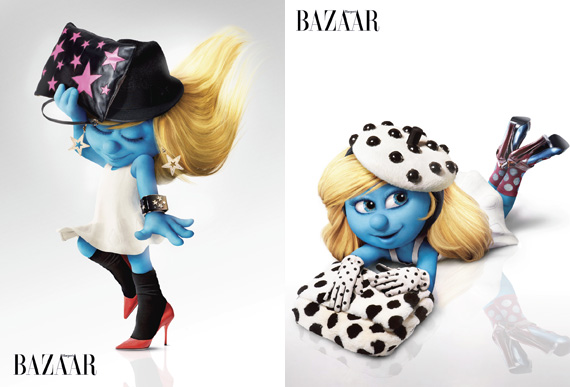 Photo credit: Jeffrey Westbrook for Harper's Bazaar
How many of you guys are fans of Smurfs? I am! For the upcoming The Smurfs movie, Harper's Bazaar shot Smurfette for a fashion spread for the magazine's August issue (out today), showcasing the Fall 2011's best accessories. In the spread, Smurfette is looking lovely in the hottest shoes, handbags, hats and jewelry, dancing in Dolce & Gabbana, posing in Marc Jacobs and Lanvin, and prancing in Louis Vuitton. Smurfette is looking hot, so cute!
The Smurfs opens on July 29th, are you going to watch the movie?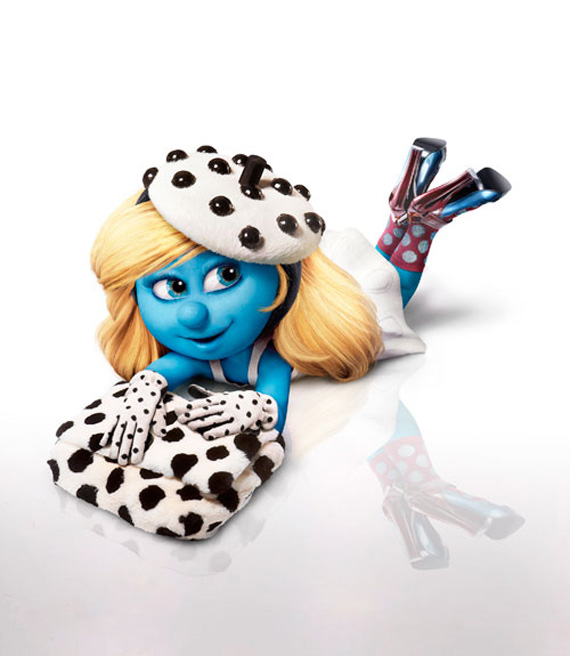 Beret, $685, gloves, $400, fur bag, $4,695, socks, and shoes, $895, Marc Jacobs.

Bag, $995, hat, $425, earrings, $225, cuff, $225, and pumps, $575, Dolce & Gabbana.

Hat, $1,720, gloves, $790, cuff, $1,495, necklace, $1,485, and shoes, $1,345, Lanvin.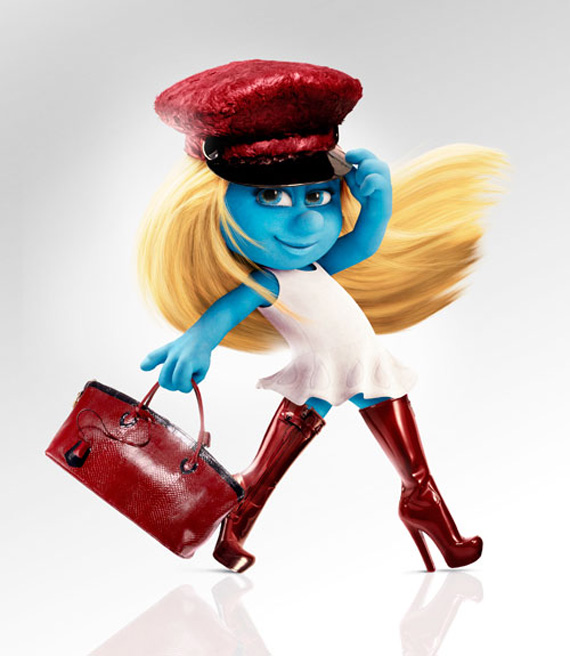 Hat, $1,230, bag, by special order, and boots, $940, Louis Vuitton.
Categories: fashion toys/design
Tags: