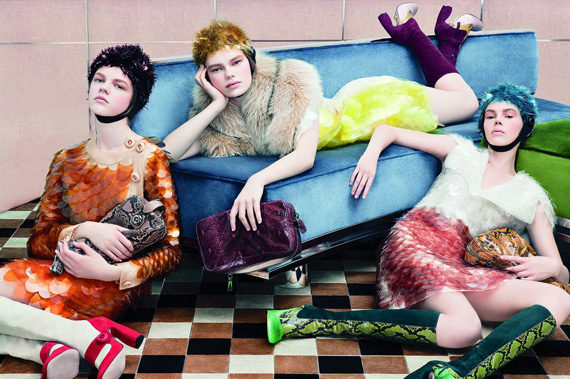 Photos courtesy of Prada
How fun is Prada's womenswear fall/winter 2011 ad campaign shot by Steven Meisel? Set in the mood of a playroom, this "campaign exemplifies an anything goes attitude to fashion maximalism." Loving all the different colors, prints and textures thrown into one room, and how amazing are the trompe l'oeil boots?!
Ivory-faced girls recline on rich velvet couches, their pale skin standing out against a sumptuous mosaic of colour, texture and smooth light. The harlequin floor, rich velvet furnishings and a strip of chrome beneath reflect the intricate mix of colors in this otherworldly palette.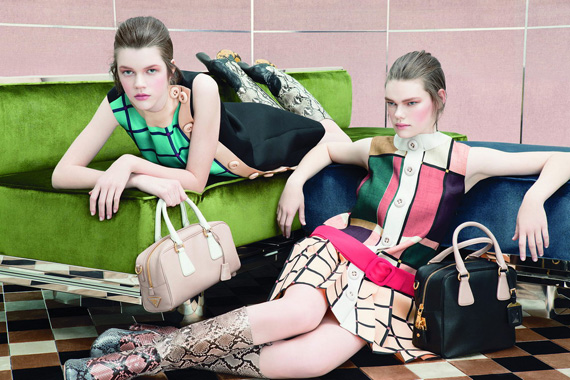 Categories: fashion handbags shoes
Tags: