Photos courtesy of Chanel
I love getting emails from Chanel, who doesn't right? Not only am I obsessed with Chanel's handbags and shoes, their makeup collection is to die for too. Remember the post about Chanel's Fall 2011 nail colours, this is the rest of the collection. Introducing their Fall 2011 makeup collection, ILLUSIONS D'OMBRES DE CHANEL, inspired by the heritage and savoir faire of the artisanal craftsmanship of the House of Chanel, Peter Philips, Creative Director of Chanel Makeup. Definitely can't wait to get my hands on the nail colours!
The collection features Shimmering bronze, gold and platinum which are the perfect complements to plum, khaki and copper shades on eyes and lips. Unique reflections of metallic green, silver and beige on nails provide the ideal counterpoint. "Illusion d'Ombre is a new and exciting product, that's easy to apply," says Peter Philips. "I would suggest finger application. The texture is unique and has a very pleasant touch."
Available at CHANEL.com, CHANEL Boutiques and department stores from July 2011.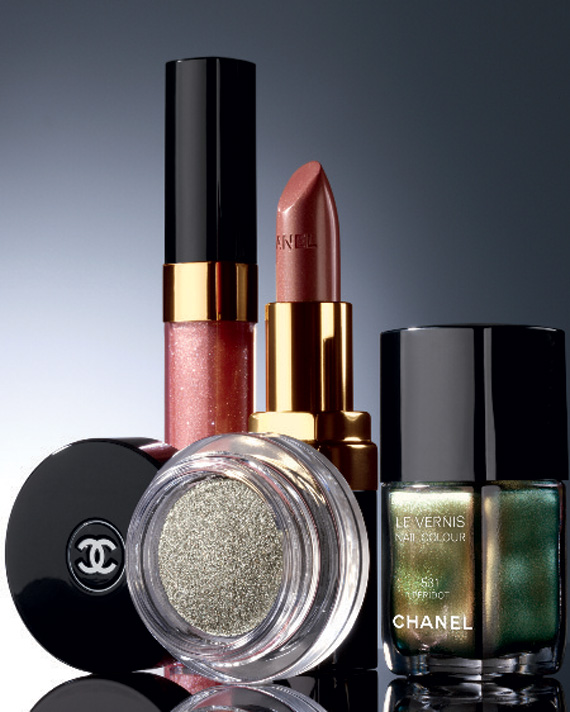 ROUGE COCO HYDRATING CRÈME LIP COLOUR
ROUGE COCO in new shades of rose-brown and peach complement glimmering eyes and flatter any complexion. $32.00
LE VERNIS NAIL COLOUR
Unique shades of green-gold and metallic silver add a modern edge to fingertips. $25.00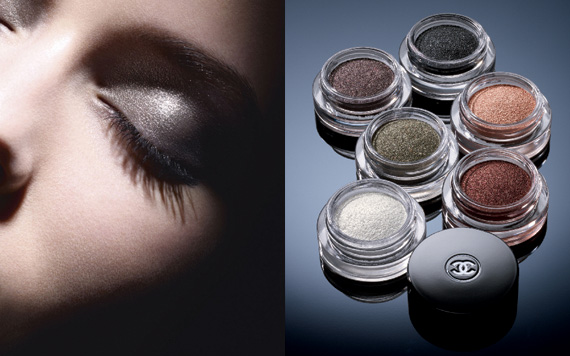 LONG WEAR LUMINOUS EYESHADOW
A revolutionary silicone gel formula sets a new standard in eyeshadow with the advent of ILLUSION D'OMBRE Long Wear Luminous Eyeshadow. A unique mix of silicone and a patented Silicone Elastomer Gel creates a texture that is soft and cushiony, and glides on easily.
With an intense shimmer effect, eyes reveal a modern drama. A mix of pigments in varied sizes provides this enhanced light reflection. The versatility of ILLUSION D'OMBRE — it can be worn as eyeshadow or eyeliner — makes it this season's true makeup must.
A specially designed shadow/liner brush, developed specifically for this unique formula, is included to provide an elevated level of artistry that every woman can master. ILLUSION D'OMBRE is available in six long-wearing, luminous shades, ranging from intense black to delicate peach. $36.00
Categories: beauty
Tags: