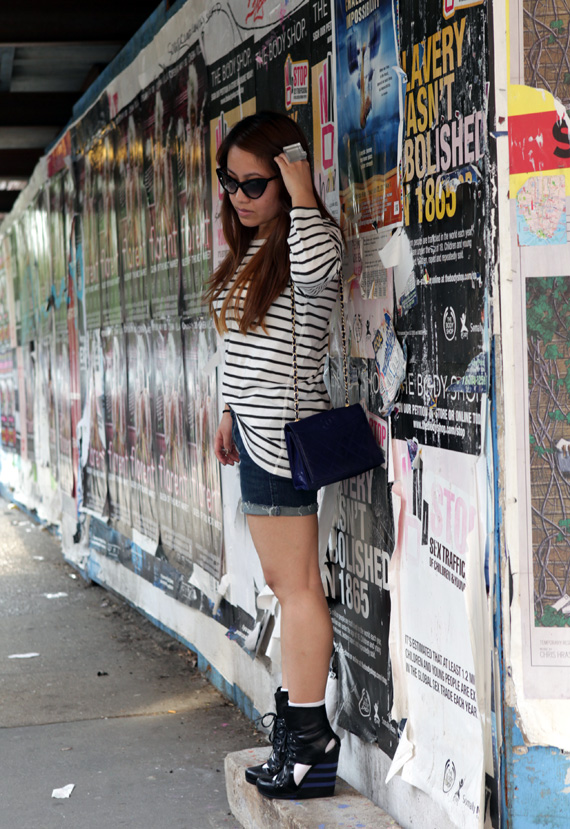 This past Saturday I stopped by Sneaker Con to show my support to my boys and as usual it was packed like crazy, congrats once again! SC is doing it big, you can check out the recap on Sneaker News! Rocked out my new Y-3 wedge sneaker that I received on Friday and my new favorite sunglasses from Tom Ford, the NIKITA (much thanks to ShopAkira.com for sending it to me!). I've been dying for these cat eye sunglasses since I've seen them on the ad campaign, love them! So happy that the weather is so nice out nowadays, love the sun.
Outfit: H&M Striped Top, Levi's Denim Shorts (courtesy of Levi's), Y-3 Cutout Wedge Sneaker (courtesy of adidas/Y-3), HUE White Ankle Socks (courtesy of HUE), Vintage Chanel Bag, H&M Ring, Bijules Bar Ring, Tom Ford Nikita Sunglasses (courtesy of SHOPAKIRA.com)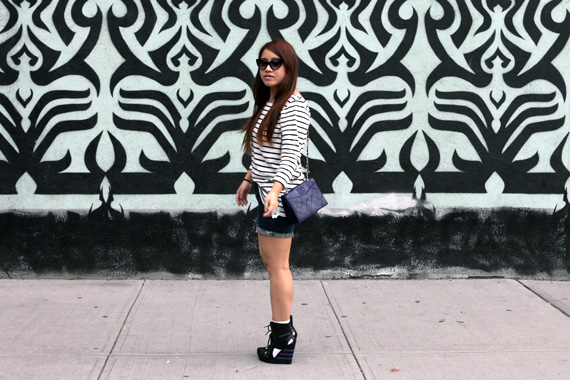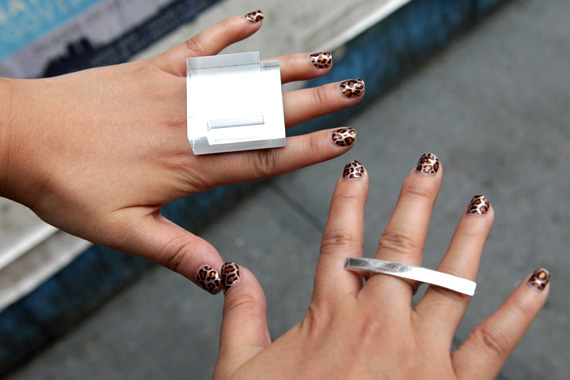 Sally Hansen Salon Effects in Kitty, Kitty! Love the nail polish strips!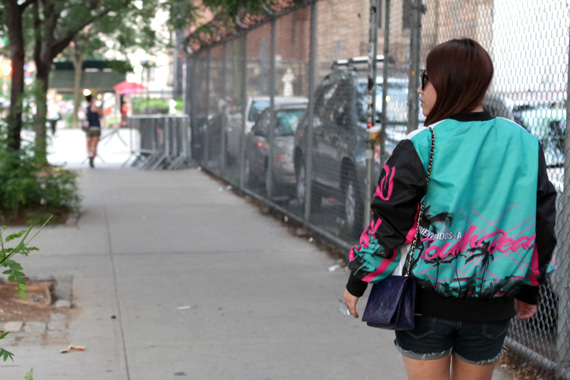 At the end of Sneaker Con, my friends at OSneaker.com gave me Notone Preheat South Beach Jacket. Love the colors!
Categories: fashion kicks outfits shoes sunglasses
Tags: