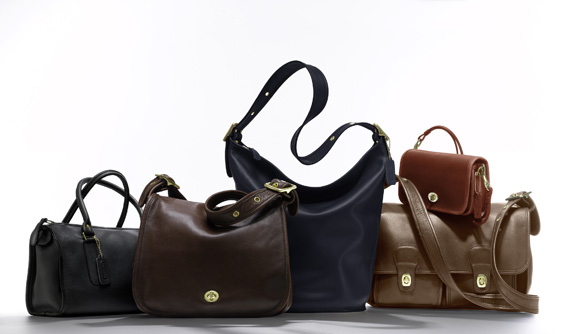 Back in April I posted about the Coach Classics collection which was reintroduced on Net-A-Porter.com, the collection is now available. The collection features five iconic bags notable for their timelessness, quality of craftsmanship, and history. Each of the styles have been tucked away in Coach's archive for years and was originally introduced in the 1970s.
Coach Classics include the Madison Satchel, the Stewardess Bag, the Duffle, the Shoulder Purse and the Field Bag. The color palette includes such classic Coach hues as British Tan, Mahogany, Navy, Red and Black. Prices range from $298 for the Shoulder Purse to $498 for the Field Bag.?
Which bag is your favorite? Love the collection!
$219.0 BUY IT NOW 0hr 0mins

$31.0 BUY IT NOW 0hr 0mins

$899.1 BUY IT NOW 0hr 0mins

$45.0 BUY IT NOW 0hr 1mins

$89.99 0 bids 0hr 1mins

$49.99 BUY IT NOW 0hr 2mins

$169.0 BUY IT NOW 0hr 3mins

$150.0 BUY IT NOW 0hr 4mins
disclaimer
Categories: fashion handbags shopping
Tags: