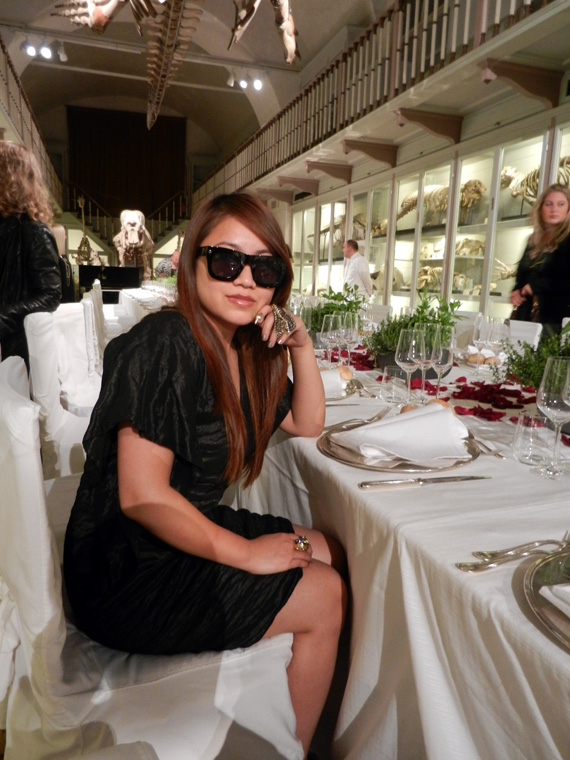 The second day in Florence was all about my Styling Lab at Luisaviaroma which I'm still working on getting the photos together so stay tuned for that. After the styling lab all the bloggers were invited to La Specola for dinner in the Salone degli Scheletri, it was about 100 guests altogether. The space was AMAZING! Words can not explain how amazing it was, so I'll let the photos speak. I was imagining the animals on display would come to life while we're eating haha, too cool.
I brought a small bag that night so snapped photos with my new Nikon COOLPIX S9100, the camera surprised me. Seriously great in low light, I only used flash once for my outfit. Traveling alone is hard especially with photos, I have to rely on myself and sometimes harass my friends to take pics for me haha. And it was a coincidence that I wore my bird skull and skull rings that night, I had no idea there were going to be skeletons!
Outfit: Nicole Miller Pre-Fall 2011 Wire Dress (thanks to Nicole Miller), YSL Palais Mohawk Pump, Miu Miu Bag, Lanvin for H&M Sunglasses, Holbrooke by s.berry Trifecta Ring (courtesy of Simone), Bijules Bird Skull Nail Ring, Alexander McQueen Skull Ring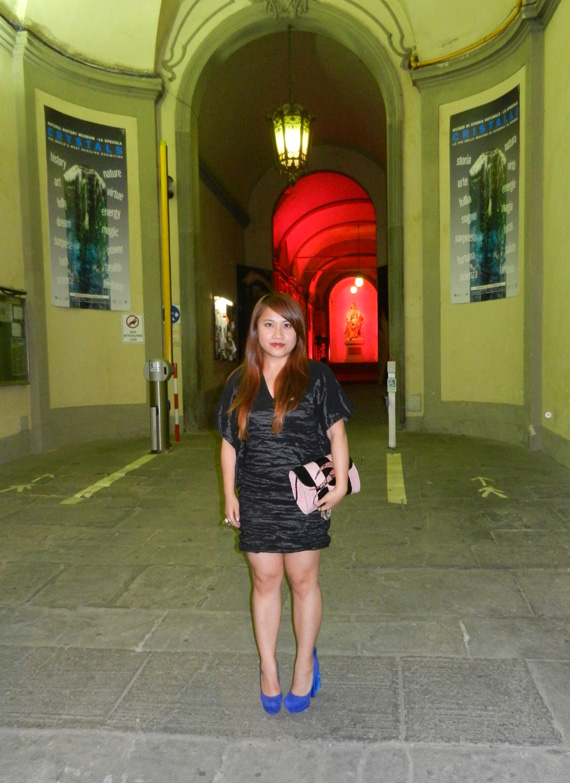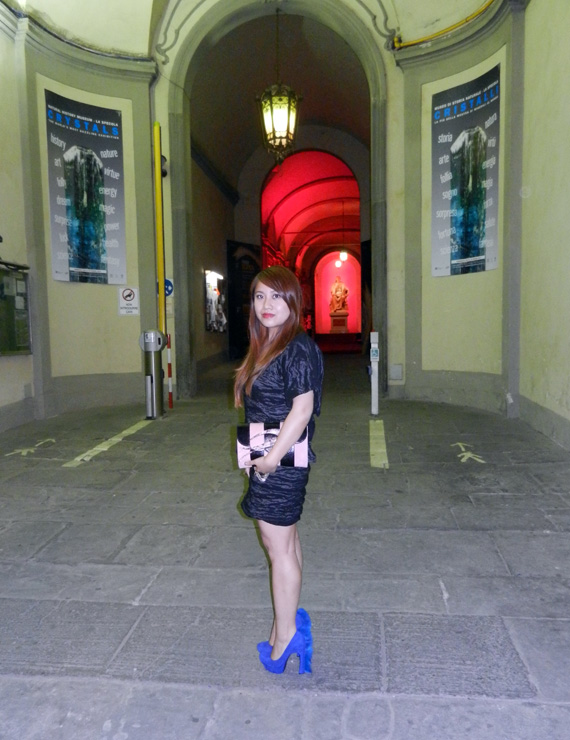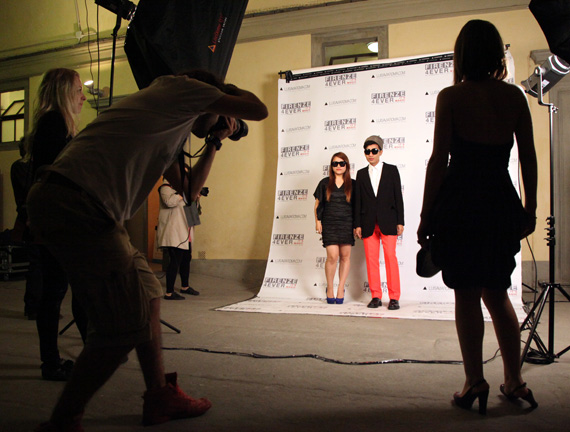 Photo courtesy of Luisaviaroma ~ Bryan was my date for the night haha…

Photo courtesy of Luisaviaroma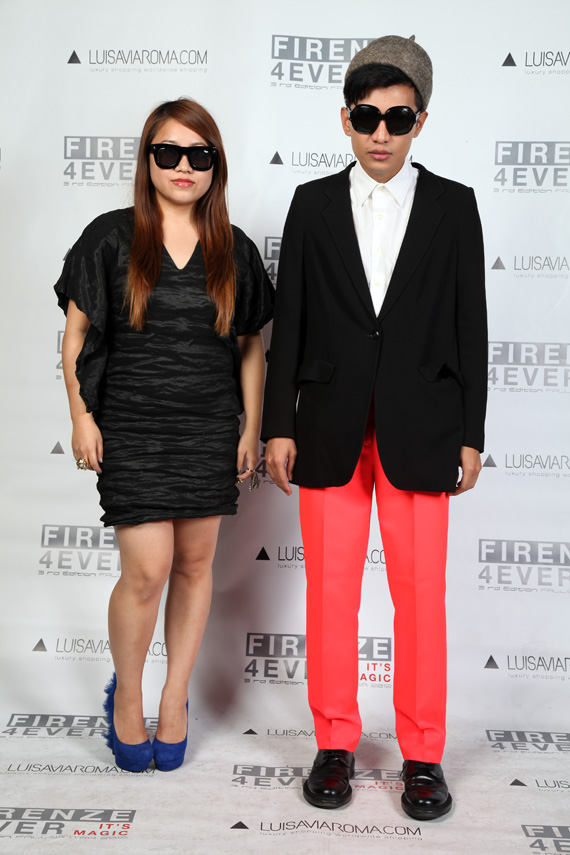 Photo courtesy of Luisaviaroma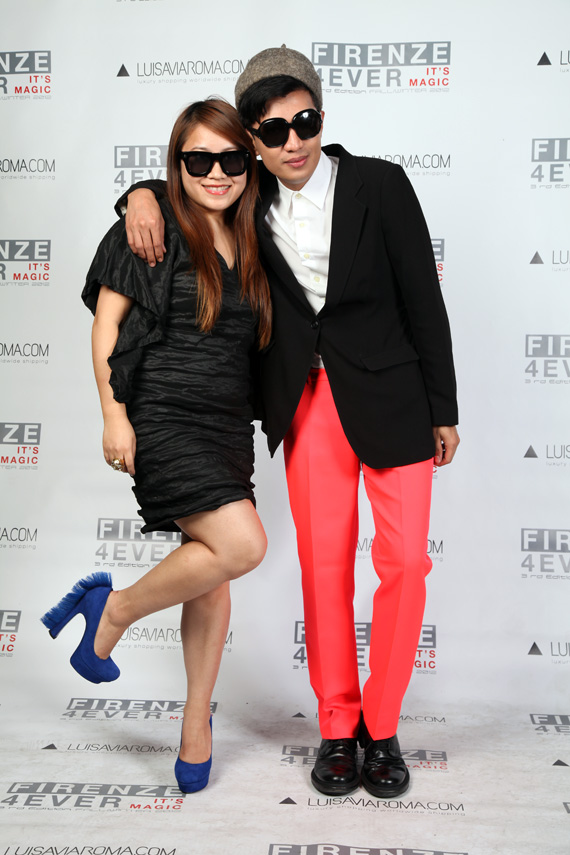 Photo courtesy of Luisaviaroma ~ luv this pic of us, so kawaii! So funny that we both wore black but our "bottoms" are bright!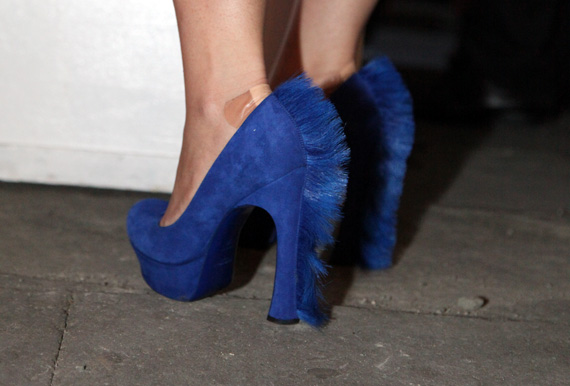 Photo courtesy of Luisaviaroma ~ please excuse the bandaids, I got bad blisters from another pair of shoes!
Categories: eats fashion outfits travel
Tags: Firenze4Everluisaviaroma