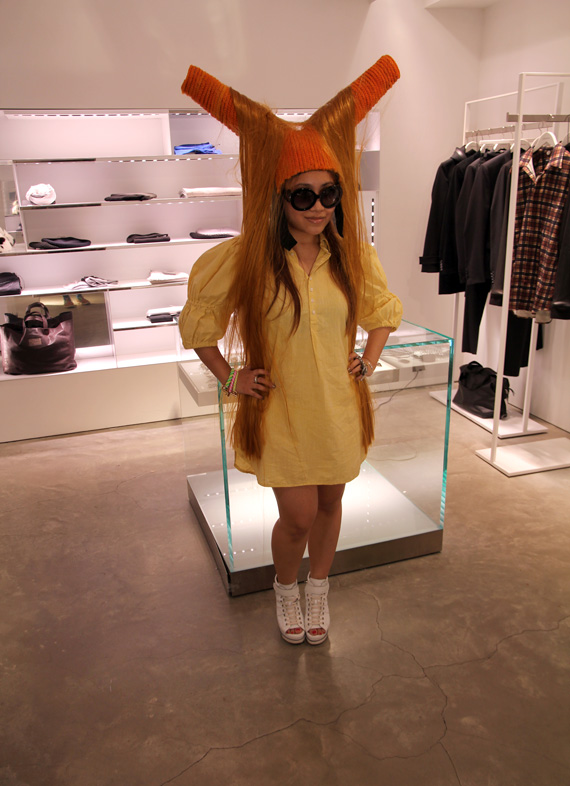 Most of you guys already know that I was in Florence, Italy for Luisaviaroma's Firenze4Ever 3rd Edition, it's my 3rd time in Florence! I'm back home now and sorting through all my photos to share with you guys. For my Twitter followers you guys have seen sneak peeks here and there, now here's my pics from the first night! After my flight I had about 1 hour to rest before I went to Luisa for the welcome aperitivo! I was organized to stay at Hotel L'Orologio which is located at Piazza Santa Maria Novella 24, in the center of the city and minutes away from Luisa. I was beat but I was super excited to meet my Luisa fam and blogger friends again. Got to play around a bit and couldn't resist to put this crazy headpiece on, how fun is it?
Once again many thanks to Luisaviaroma and the wonderful team for flying me to beautiful Florence once again, seriously magic! Stay tuned for lots more photos to be posted!
Outfit: Opening Ceremony x Levi's Dress (courtesy of Levi's), ASH UFO Wedge Sneaker, Holbrooke by s.berry Custom Ring (courtesy of Simone) nOir Jewelry Shaka Bracelets, Prada Minimal Baroque Sunglasses (courtesy of Luxottica), Vintage Chanel Bag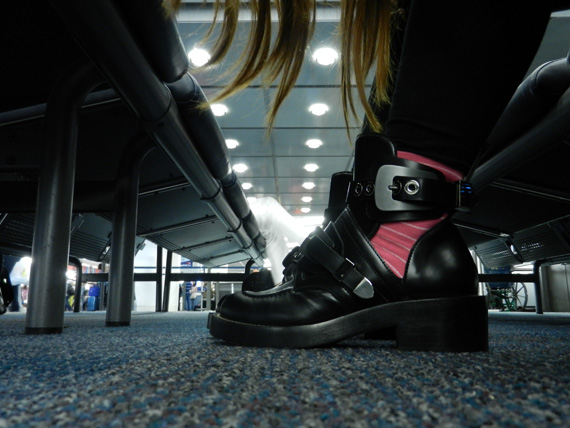 At the airport in my Balenciaga cutout boots paired with HUE socks, love them to bits!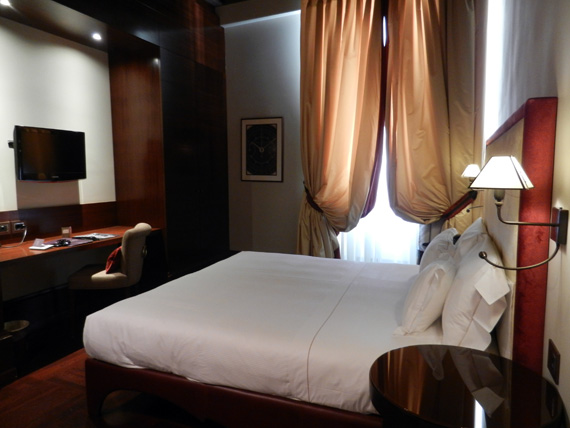 My room in Florence, Italy…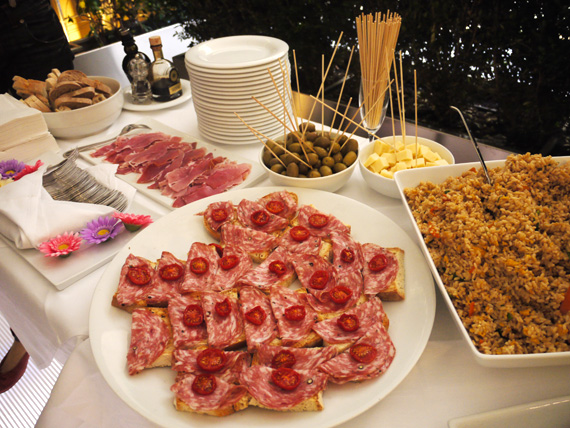 Welcome Aperitivo at Luisa…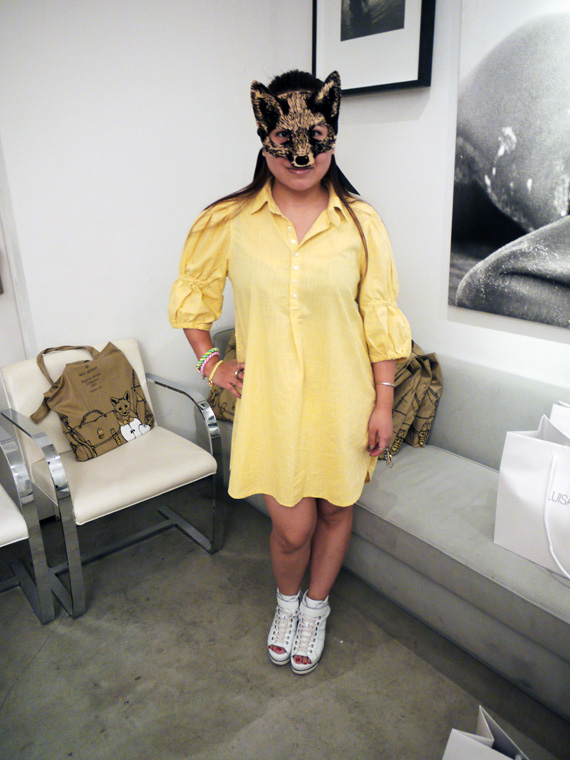 Getting foxy in the Mulberry mask…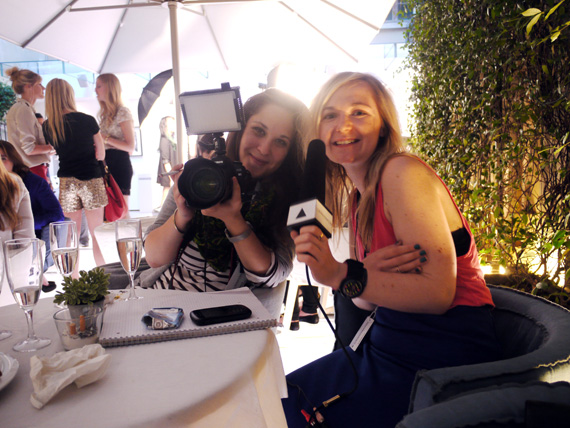 Giulia and Sammy of Luisaviaroma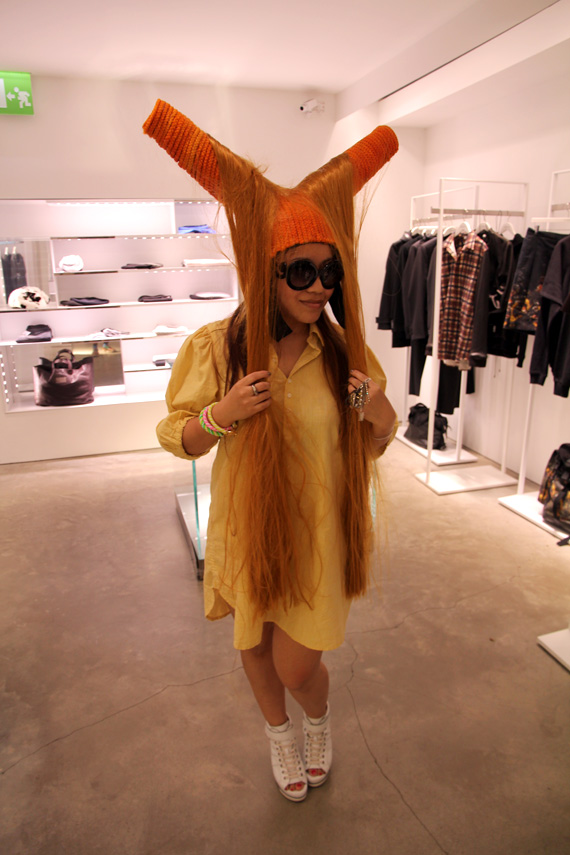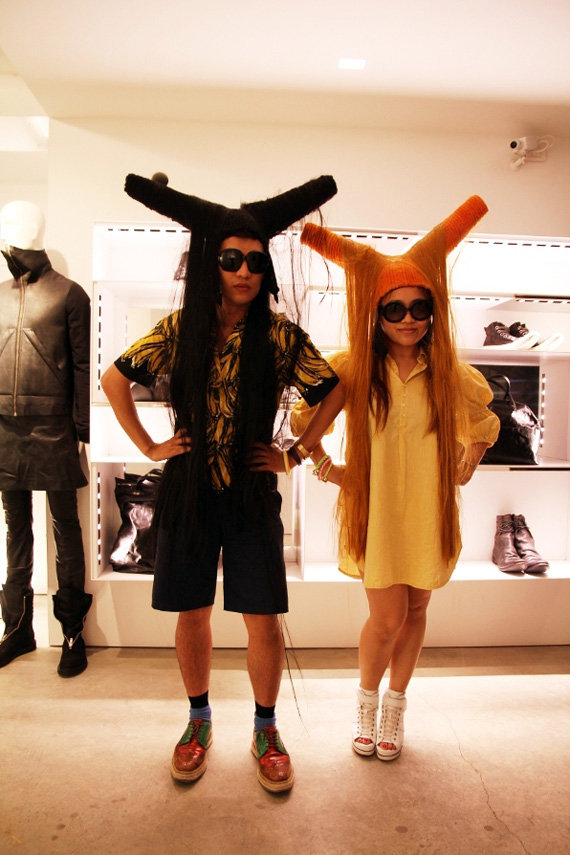 Bryan and Me in crazy headpieces…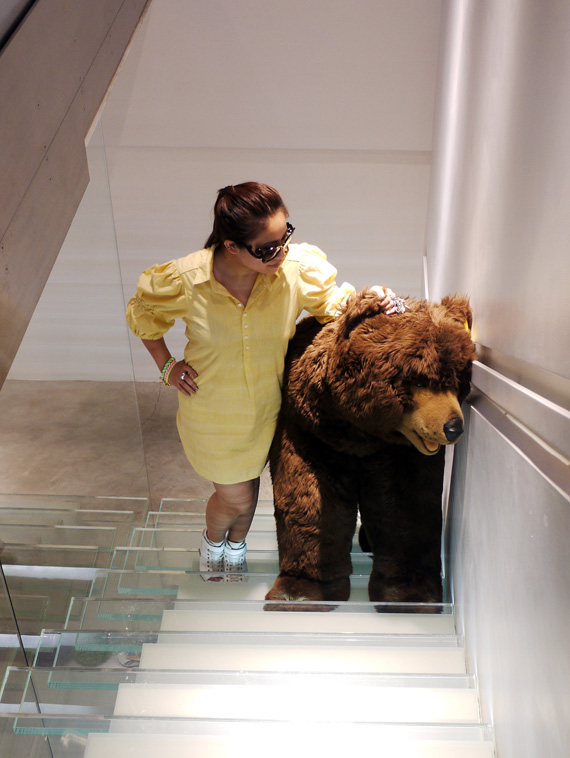 Love the giant bear on the stairs, lots of stuffed animals all over the store! AMAZING!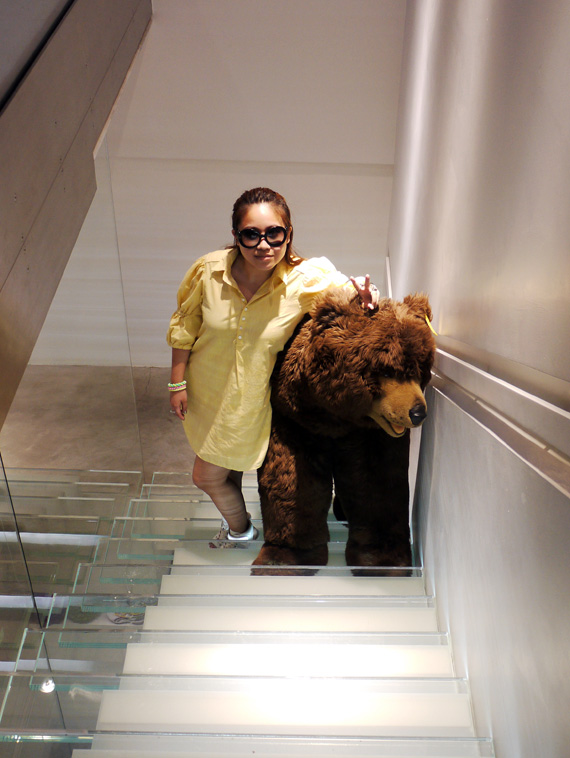 I was really surprised to see Wyman Wong at Luisaviaroma, it was great seeing him. Who is he? He's super famous in Hong Kong…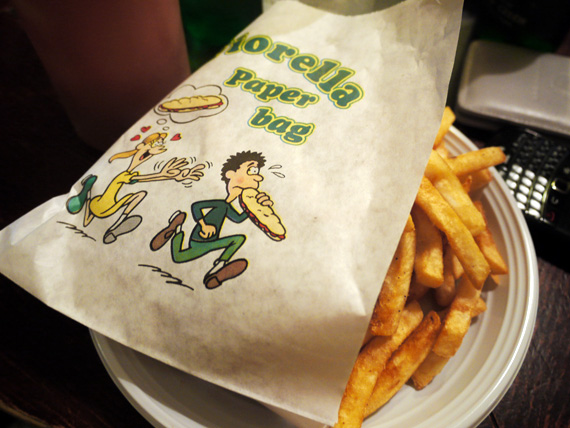 Got a quick bite with Bryan after Luisa…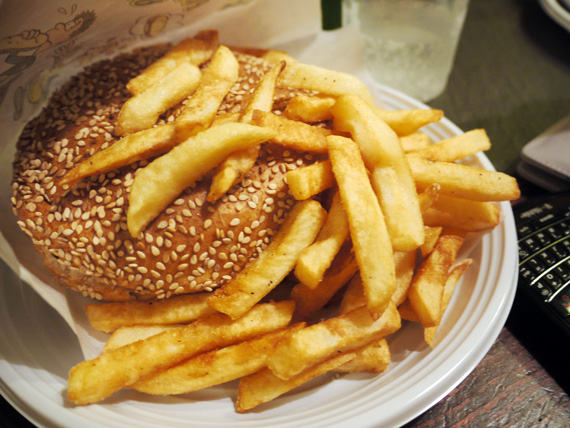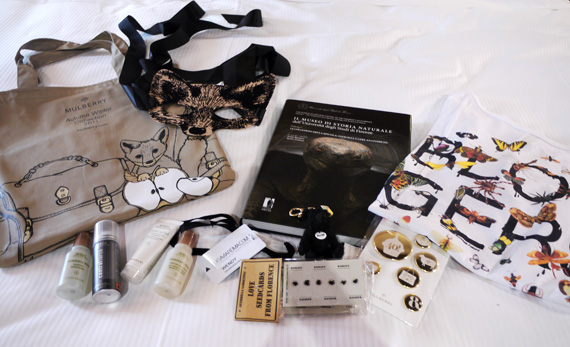 Categories: fashion outfits travel