Photos courtesy of MAC
I've been dying to tell you guys about my MAC Cosmetics collaboration since I knew about it, it was seriously hard to keep a secret from you all! I'm finally able to break the news that I've created my first lipglass with one of my favorite beauty brand, MAC! I'm sure some of you may have guessed it was a collaboration since I've posted about my Toronto trip last month, I still have a bunch of photos to share from the short trip. Some of you may have also read on WWD that MAC asked over 80 bloggers to submit their ideas and chose their favorite 9, so this is not about luck lol! I also got to meet 8 other wonderful beauty bloggers that were chosen, some are old and new friends!
My inspiration for the lipglass color derived from Wong Kar Wai's movie, 2046, it was an unforgettable one. I'm a big fan of his works and love all his movies. I was very much inspired by the movie and thought it would be a great idea to base my lipglass on Zhang Zi Yi's qipao (cheongsam). The intense red color is sexy and very mysterious, and you can also say red is very much related to China's flag color. I've also noticed MAC hasn't done a collection based on the qipao, I've put a lot of thought into it. And of course I had to name the lipglass after myself right? Hence the name nitro:licious 2046. Many thanks to MAC Chemist, Stephen Lau, who mixed Lady Gaga's first lipglass, for helping me with my color! My question is, are you going to buy my lipglass?! Hope you all like my color as much as I do!! So honored to be part of this first MAC bloggers collaboration! Stay tuned for more pics…
No one <3's M?A?C more than a Beauty Blogger. To thank them for their passionate devotion & always honest feedback, we invited NINE of our favourites to our lab in Toronto to custom-create their own Eye Shadow or Lipglass. Exclusively online, just like the makeup-mad minds that created them.
MAC Bloggers' Obsessions collection will be available exclusively online at www.maccosmetics.com on June 21 through August 2, 2011!
Check out some of the behind-the-scenes photos from the trip and also the collection after the jump…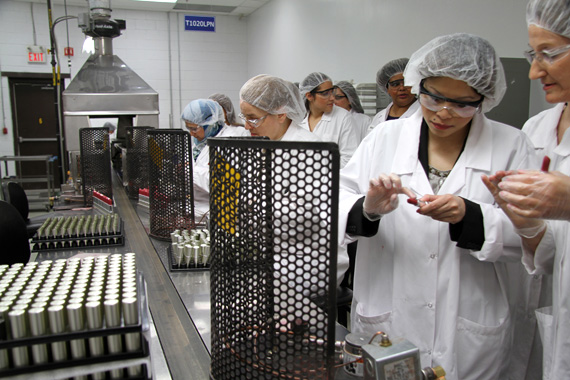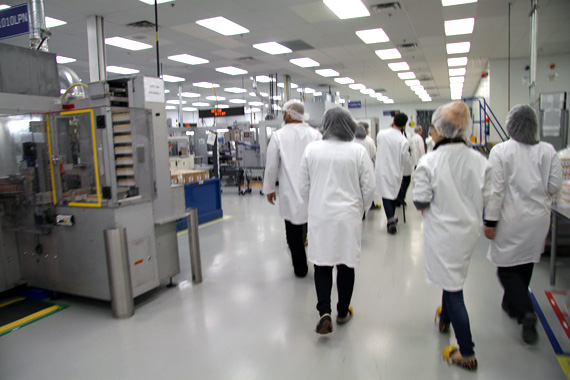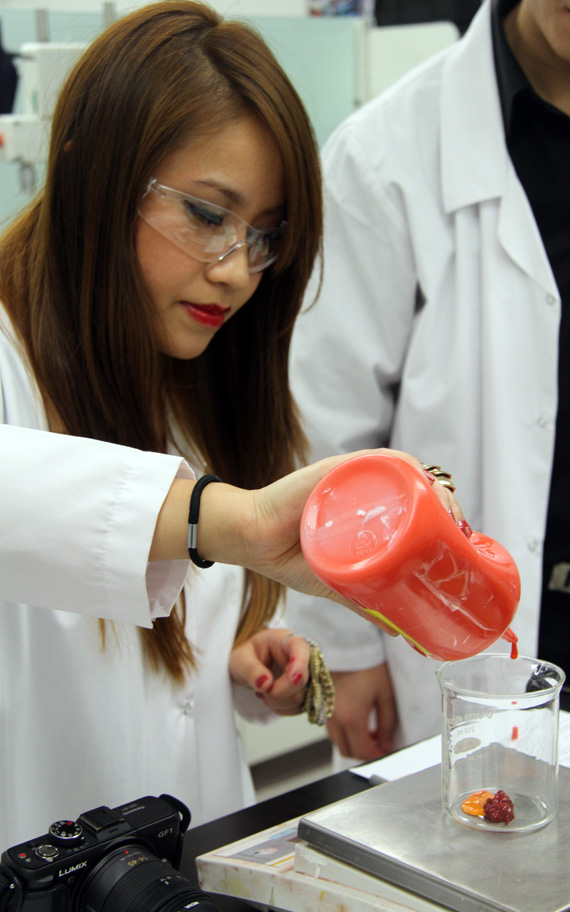 Photo: 2046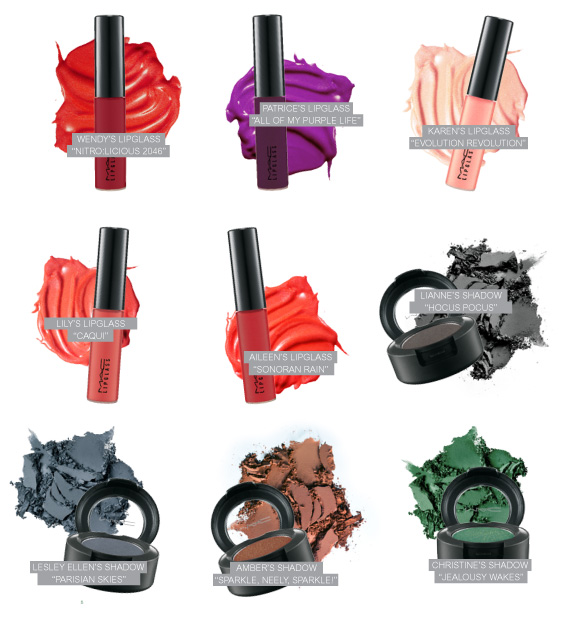 My very own lipglass ~ NITRO:LICIOUS 2046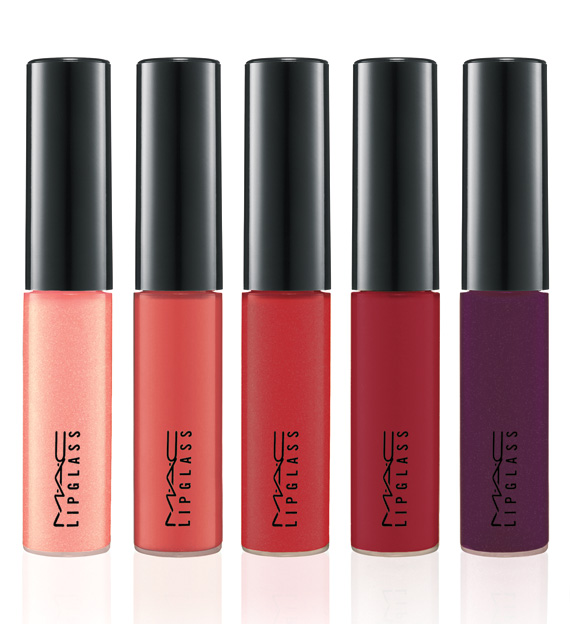 LIPGLASS $14.50 U.S./$17.50 CDN
Makeup and Beauty Blog–Karen Monterichard
Evolution Revolution A warm peachy pink with subtle purple, green and blue micro glitter
Beauty Maverick–Lily Nima
Caqui Persimmon orange
The Shades of U–Aileen De Los Angeles
Sonoran Rain Deep coral-red with gold and silver pearl
Nitrolicious–Wendy Lam
Nitro:licious 2046 Intense shiny red
Afrobella–Patrice Yursik
All Of My Purple Life Deep purple/grape with subtle sparkle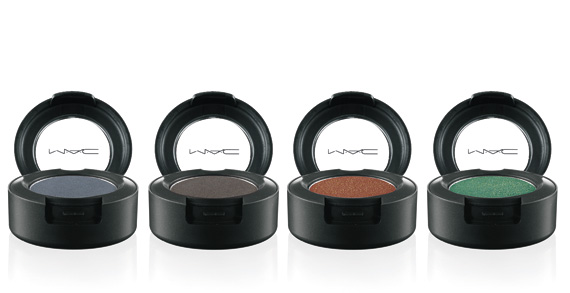 EYE SHADOW $14.50 U.S./$17.50 CDN
Lipstick Powder N Paint–Lesley Ellen Mirza
Parisian Skies A muted grey-blue
The Makeup Girl–Lianne Farbes
Hocus Pocus Dark Sooty grey with silver pearl
Beauty Blogging Junkie–Amber Katz
Sparkle, Neely, Sparkle! A deep rusty brown with champagne-colored sparkle
Temptalia–Christine Mielke
Jealousy Wakes Seething emerald green with teal and gold pearl

Categories: beauty fashion press
Tags: