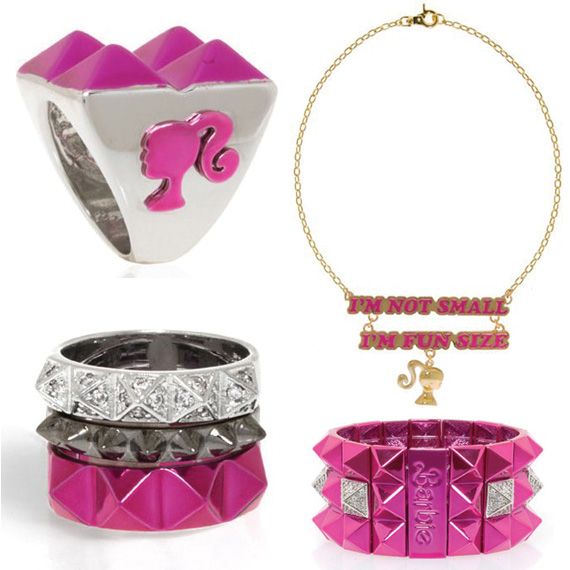 Photos courtesy of nOir Jewelry
How crazy cute is this nOir Jewelry x Barbie collection? I've gotten a sneak peek earlier this year and was super excited about it, and of course celebrity fan "Pink Barbie" Nicki Minaj has already rocked the Barbie Dream House Ring back in January. The pink enamel two story house is complete with stairs and a dangling chandelier. It can be worn closed to show intricate window and balcony architecture, or worn open on two fingers showcasing the many levels of Barbie Doll's abode. So cute!
According to the press release, "designer Leeora Catalan wanted the collection to represent Barbie, but also give her a slight edge." There are classic nOir pieces done in Barbie Doll's signature pink including the metal pyramid bracelets and rings, there's also a simple gold plated chain that you can add fun charms on it. You can shop the collection here.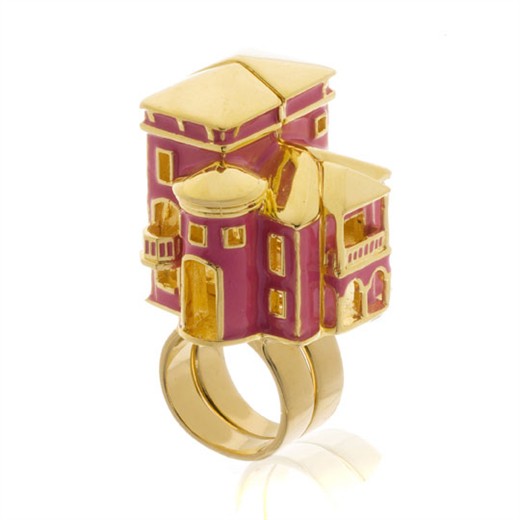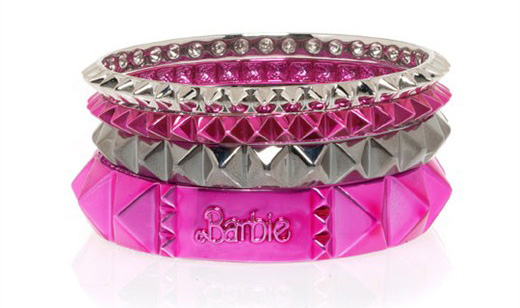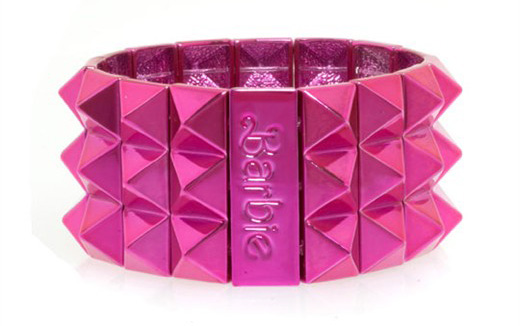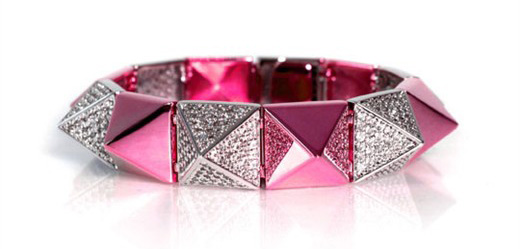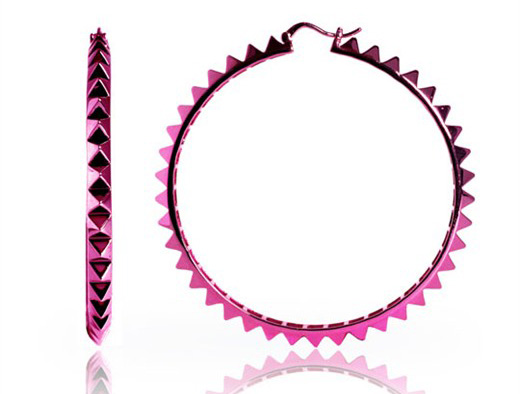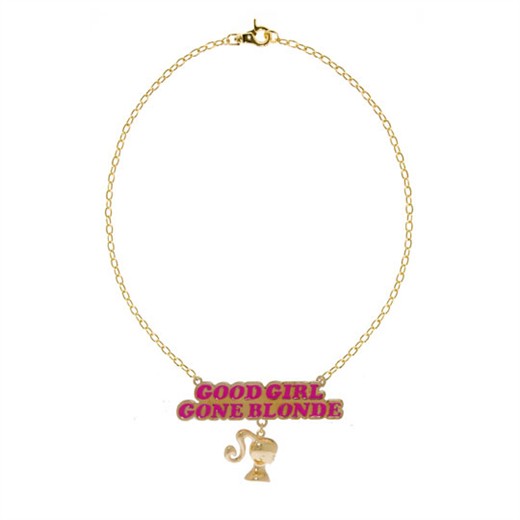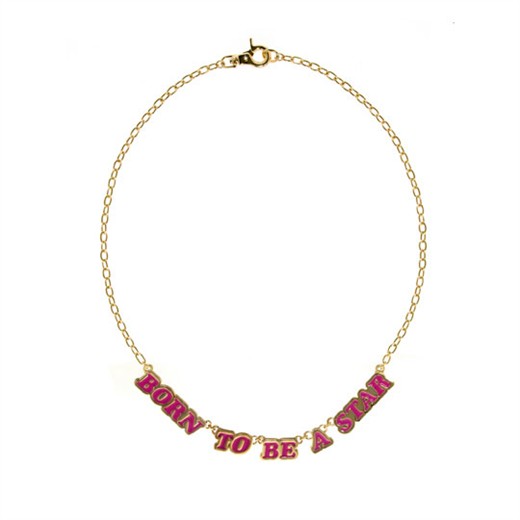 Categories: fashion jewelry/accessories toys/design
Tags: barbienoir jewelry