Super excited for the two new BlackBerry Bold smartphones on the new BlackBerry 7 OS announced this morning. RIM is releasing two new smartphones that are the thinnest (at only 10.5mm) and most powerful BlackBerry smartphones yet — featuring the renowned BlackBerry keyboard together with a touch screen. The new platform also provides support for 4G networks, yeah for speed! If you weren't a fan of the Storm and Torch touch screen BBs like me, we're finally able to get the Bold versions!
According to the press release, these BlackBerry Bold smartphones are built on a new performance-driven platform featuring a 1.2 GHz processor, Liquid Graphics™ touch screen, and support for high speed 4G/HSPA+ wide area wireless networks. Liquid Graphics gives customers a visually rich and immersive experience that's responsive to the touch.
The new BlackBerry Bold 9900 and 9930 smartphones are expected to be available from carriers around the world beginning this summer. According to T-Mobile's Twitter, the BlackBerry Bold 9900 will be T-Mobile's first 4G capable BlackBerry Smartphone to release later this year. Ohhh, so excited!!! Can't wait to get my hands on it! Who's excited?
More info after the jump…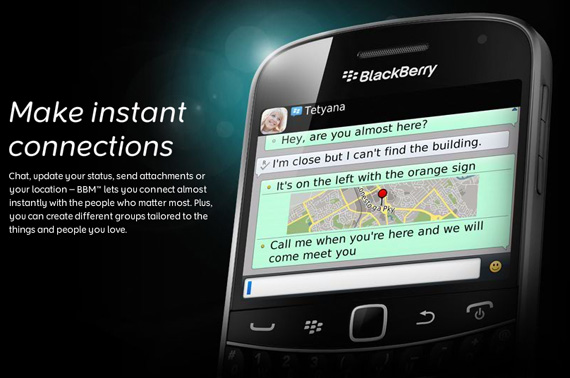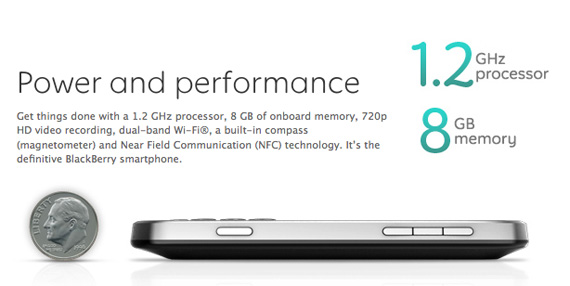 BlackBerry Bold 9900 and 9930 Specifications:
• 115 x 66 x 10.5 mm, approximately 130 g
• 2.8″ capacitive touch screen display – VGA (640×480), 287 dpi resolution
• Ultra-easy QWERTY keyboard, optical trackpad
• 1.2 GHz Processor, 768 MB RAM
• 8 GB on-board memory, plus microSD slot supporting up to 32 GB cards
• NFC technology
• 5.0 MP camera, supports 720p HD video recording
• Orientation Sensor (Accelerometer), Digital Compass (Magnetometer), Proximity Sensor
• Built-in GPS / aGPS
• Dual-Band Wi-Fi® – 802.11 b/g/n at 2.4 GHz and 802.11 a/n at 5 GHz
• Bluetooth® 2.1+EDR support
• Wireless Network support:
o 9900: Tri-Band HSPA+, Quad-Band GSM/EDGE
o 9930: Dual-Band CDMA/EV-DO Rev. A, Dual-Band HSPA+, Quad-Band GSM/EDGE
• 1230 mAh removable, rechargeable battery
• BlackBerry 7 OS
* Features OpenGL 2.0 support for developers.
Categories: gadgets
Tags: