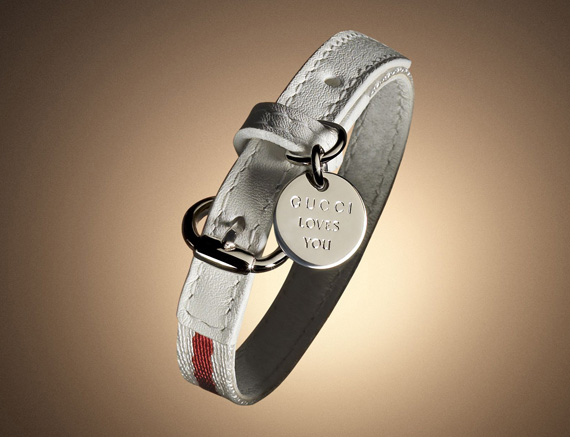 Photo courtesy of Gucci
My heart is still with Japan, just got this email earlier today from Gucci, they're releasing a limited edition charity bracelet to support earthquake relief efforts in Japan. All proceeds from sales of the bracelet will benefit the Japanese Red Cross Society to support victims of the devastating Higashi Nihon Dai-Shinsai earthquake and tsunami that struck Japan in March.
The bracelet features a white-red-white web that recalls the colors of the Japanese flag, the bracelet carries a medal with a message that reads, "Gucci loves you." Detailing includes non-allergenic white Calf leather on the lining and trim as well as a buckle in the shape of the House's iconic horsebit. The one-size bracelet offers three adjustable sizes and retails for $100.
The charity bracelet will debut at Gucci stores throughout Japan, followed by worldwide distribution in Gucci flagship stores across the United States, Europe, and Asia.
Cute bracelet for a good cause, support!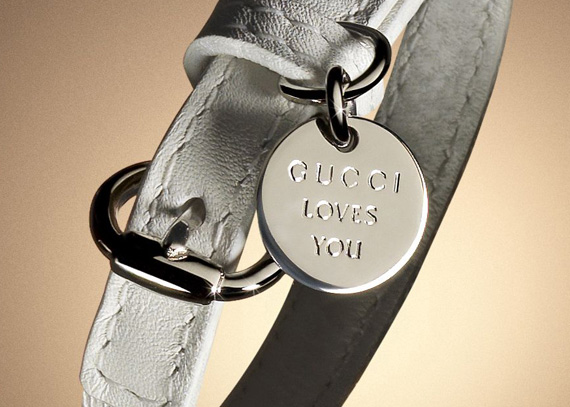 Categories: fashion jewelry/accessories
Tags: