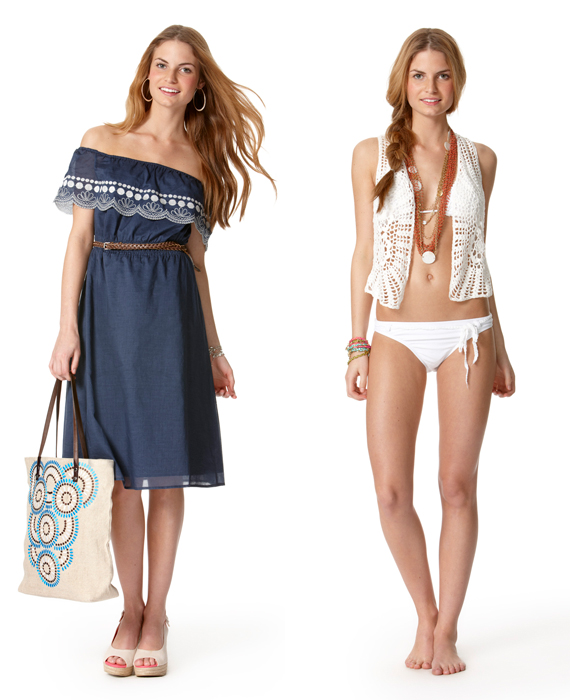 Photos courtesy of Target
Earlier you've seen the Calypso St. Barth for Target Home collection lookbook, now here's the full lookbook for the women's apparel and accessories. The collection makes me want to go on vacation so badly, NYC's weather doesn't seem like it wants to make up its mind to be warm or cold. I seriously can't wait till the rain passes and the sun comes out, I want to lose the jacket already!
The bohemian-inspired collection is bright and destination-chic, there are more than 200 items across seven product categories and includes dresses, swimwear, cover-ups, scarves and beaded jewelry for women, as well as dresses, tunics, maxi skirts and rompers for young girls and babies (didn't post these). Prices range in price from $1.99 to $79.99, and will be available from May 1 through June 11 at all Target stores and Target.com. Select items, including dresses in petite and plus sizes, will be available at Target.com through Aug. 15. Do you like the collection?
ABOVE Photos:
L: Embroidered Ruffle Dress in Navy $39.99 Linen Espadrille Wedges in Tan $29.99 Embroidered Canvas Tote in Khaki $16.99 Hammered Hoop Earrings in Silver $14.99 Long Nugget Chain Necklace in Silver $22.99 (worn as bracelet)
R: Hand-Crochet Triangle Bikini Top in White $26.99 Hand-Crochet String Bikini Bottom in White $26.99 Hand-Crochet Vest in White $29.99 Multi-Strand Seed Bead Necklace in Coral $39.99 Three-Layer Medallion Shell Necklace in Gold $29.99 Rope Bracelets in Green, Turquoise and Pink $14.99 each Long Nugget Chain Necklace in Gold $22.99 (worn as bracelet)

¾ – Sleeved Tunic in Khaki/Green $29.99 Cuffed Linen Shorts in White $24.99 Tie-Dye Flip-Flops in Turquoise $12.99 Canvas Fan-Print Tote in Turquoise $19.99 Three-Layer Medallion Shell Necklace in Gold $29.99 Rope Bracelets in Green, Turquoise and Pink $14.99 each
Tie-Dye Braided Neck Tank in Turquoise $19.99 Tiered Maxi Skirt in White $34.99 Linen Espadrille Wedges in Tan $29.99 Dip-Dye Fringe Scarf in Green/Khaki $19.99 Hammered Hoop Earrings in Silver $14.99 Elephant Chain Belt in Gold $19.99 Rope Bracelets in Green, Turquoise and Pink $14.99 each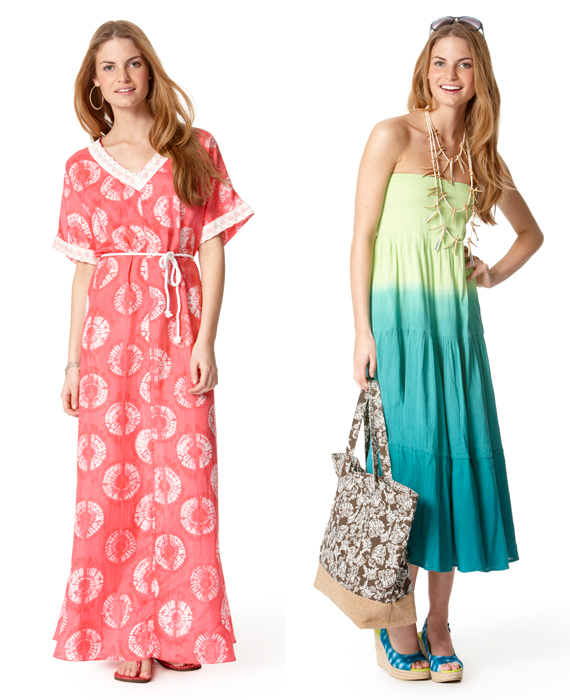 Tie-Dye Caftan in Pink $49.99 Fan-Print Flip-Flops in Pink $12.99 Hammered Hoop Earrings in Silver $14.99 Long Nugget Chain Necklace in Silver $22.99 (worn as bracelet)
Dip-Dye Tiered Maxi Skirt in Green $34.99 (worn as dress) Linen Espadrille Wedges in Turquoise Print $29.99 Three-Layer Wood and Shell Necklace $29.99 Canvas Elephant-Print Tote in Brown $19.99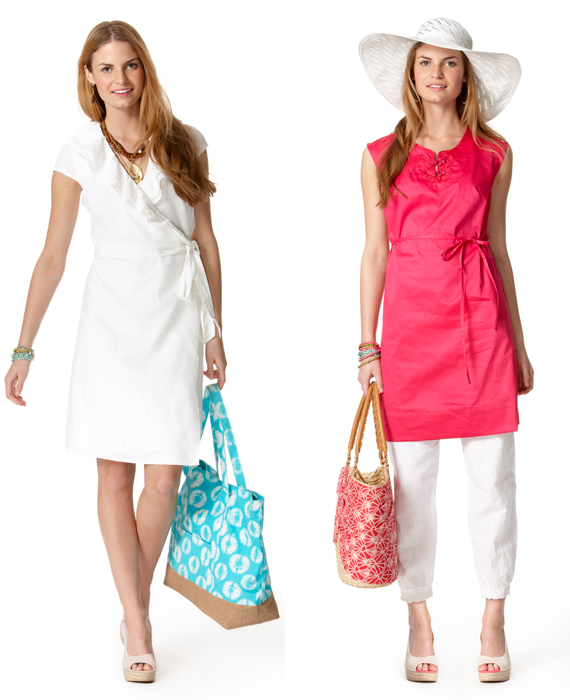 Linen Wrap Dress in White $42.99 Linen Espadrille Wedges in Tan $29.99 Gold and Wood Drop Earrings $14.99 Starfish Pendant Necklace in Gold $19.99 Beaded Wood Necklace with Gold Pendant $19.99 Rope Bracelets in Green and Turquoise $14.99 each Long Nugget Chain Necklace in Silver $22.99 (worn as bracelet) Canvas Fan-Print Tote in Turquoise $19.99
Sleeveless Dress in Pink $39.99 Linen Pants in White $29.99 Linen Espadrille Wedges in Tan $29.99 Floppy Hat in White $14.99 Hammered Hoop Earrings in Silver $14.99 Rope Bracelets in Green, Turquoise and Pink $14.99 each Scarf and Straw Tote in Pink $24.99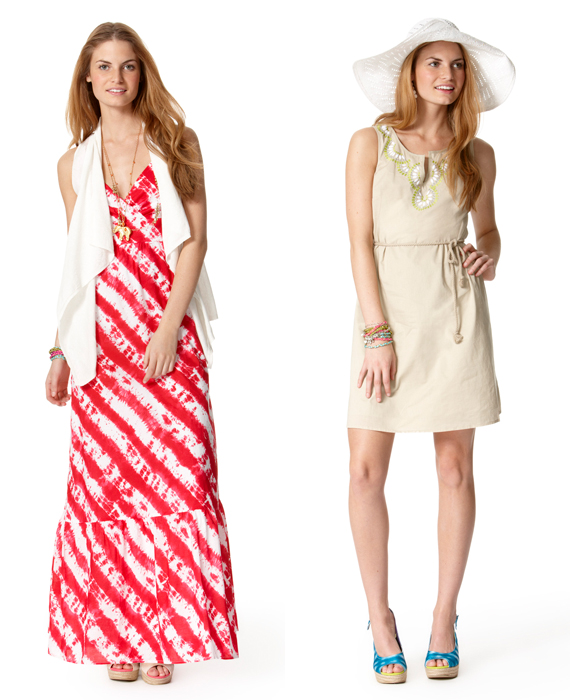 Tie-Dye Maxi Dress in Pink $39.99 Crochet Vest in White $29.99 Linen Espadrille Wedges in Tan $29.99 Elephant Pendant Necklace in Gold $19.99 Long Nugget Chain Necklace in Gold $22.99 Rope Bracelets in Green Turquoise and Pink $14.99 each
Sleeveless Dress with Beading in Khaki $42.99 Floppy Hat in White $14.99 Linen Espadrille Wedges in Turquoise Print $29.99 Circle Chandelier Earrings in Silver $14.99 Rope Bracelets in Green, Turquoise and Pink $14.99 each Long Nugget Chain Necklace in Silver $22.99 (worn as bracelet)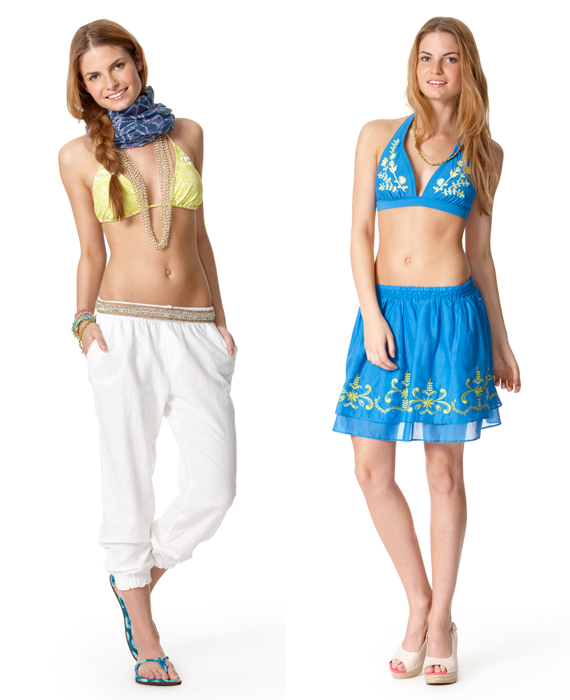 Beaded Triangle Bikini Top in Lime $22.99 Linen Pants in White $29.99 Coin Scarf in Blue Print $19.99 Beaded Sash Belt in Tan $16.99 Tie-Dye Flip-Flops in Turquoise $12.99 Multi-Strand Seed Bead Necklace in White $39.99 Rope Bracelets in Green, Turquoise and Pink $14.99 each Long Nugget Chain Necklace in Gold $22.99 (worn as bracelet)
Embroidered Bikini Top in Blue $22.99 Embroidered Skirt in Blue $29.99 Linen Espadrille Wedges in Tan $29.99 Rope Bracelet in Green $14.99 (worn as necklace)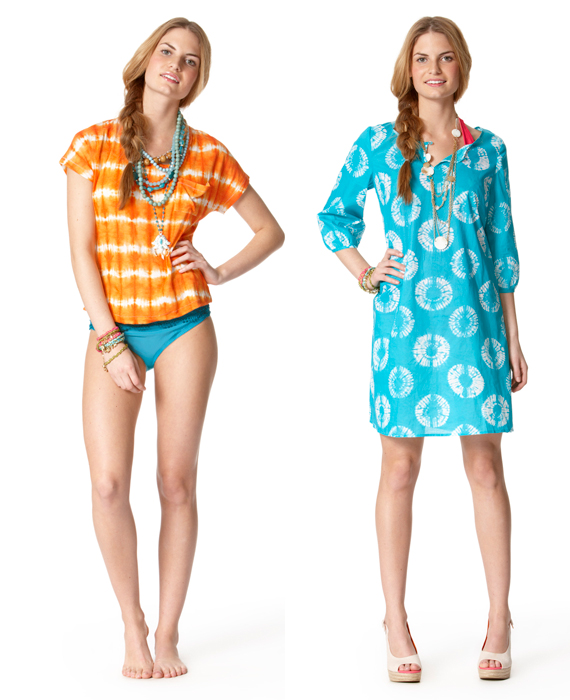 Tie-Dye Print T-Shirt in Orange $19.99 Crochet-Trim Bikini Bottom in Turquoise $22.99 Turquoise Bead with Silver Pendant Necklace $19.99 Multi-Beaded Necklace in Turquoise $39.99 Rope Bracelets in Green, Turquoise and Pink $14.99 each Long Nugget Chain Necklace in Gold $22.99 (worn as bracelet)
Tankini Top in Pink $24.99 Fan-Print Dress in Turquoise $36.99 Linen Espadrille Wedges in Tan $29.99 Three-Layer Medallion Shell Necklace in Gold $29.99 Rope Bracelets in Green, Turquoise and Pink $14.99 each Long Nugget Chain Necklace in Gold $22.99 (worn as bracelet)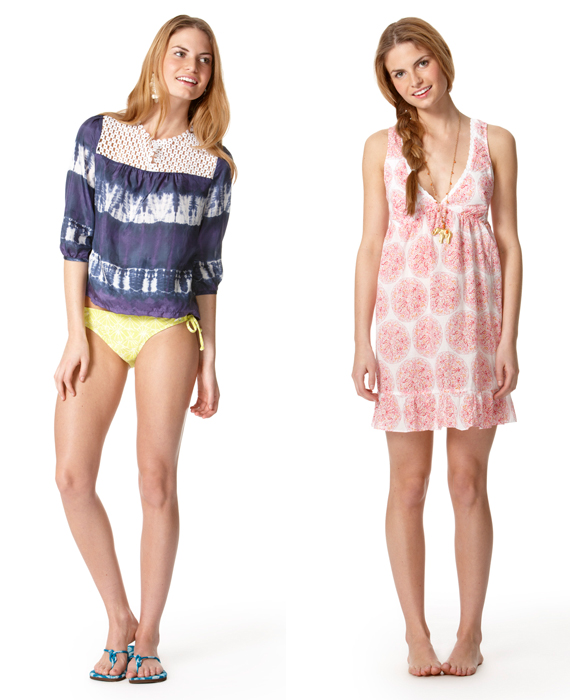 Crochet-Bib Tunic in Blue $36.99 Beaded Bikini Bottom in Lime $22.99 Tie-Dye Flip-Flops in Turquoise $12.99 Circle Chandelier Earrings in Silver $14.99
Printed Chemise in Pink $24.99 Elephant Pendant Necklace in Gold $19.99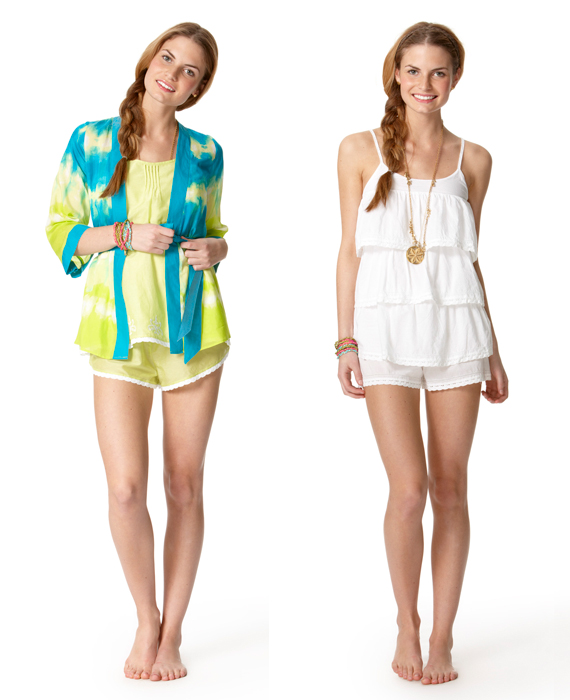 2-Piece Cami and Sleep Shorts in Lime $27.99 Tie-Dye Robe in Lime/Blue $29.99 Starfish Pendant Necklace in Gold $19.99 Rope Bracelets in Green, Turquoise and Pink $14.99 each
2-Piece Ruffle Cami and Sleep Shorts in White $24.99 Starfish Pendant Necklace in Gold $19.99 Long Nugget Chain Necklace in Gold $22.99 Rope Bracelets in Green, Turquoise and Pink $14.99 each
Categories: fashion jewelry/accessories shoes target
Tags: