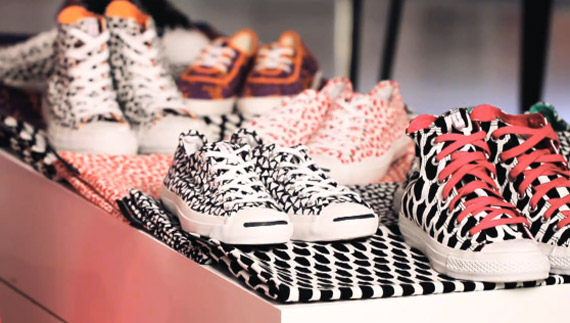 Super exciting news, LOVE the new Converse collaboration with iconic Finnish design house Marimekko! The women's collection for Spring 2011 features a brand-new silhouette, Chuck Taylor All Star PJ, High and Oxford and the Jack Purcell Helen in a selection of Marimekko's classic prints. Love all the prints, super cute!
The Converse x Marimekko collection retails for $75-$85 and will be available in women's sizing 5 – 11. The collection will be available at premium retail outlets and www.converse.com.
A short film shot in Helsinki was created to tell the story of the collaboration between Converse and Marimekko. The cinematic portrait celebrates the timeless spirit that both brands are born out of and unveils the story behind the women's focused Converse x Marimekko Sp11 collection. The film's soundtrack features tracks by Finnish music artists Husky Rescue and Uusi Fantasia.
More pics and the short film after the jump…
Photos courtesy of Converse
Chuck Taylor All Star High & Ox
The classic Chuck Taylor All Star gets a splash of color with three Marimekko prints. The Kirppu print, featuring a black and white triangle pattern, is used on two Chuck Taylor All Star High and Ox silhouettes. One of the Chuck Taylor All Star Ox styles combines both the Tarha pattern showcasing vibrant colors of orange/purple and blue/brown prints on the sides of the shoes while combining the iconic Pikkusuomu print in black and white displaying a graphic looped pattern on the tongue. The Pikkusuomu print is also displayed on one version of the Chuck Taylor All Star High styles. Suggested Retail Price: $80 – $85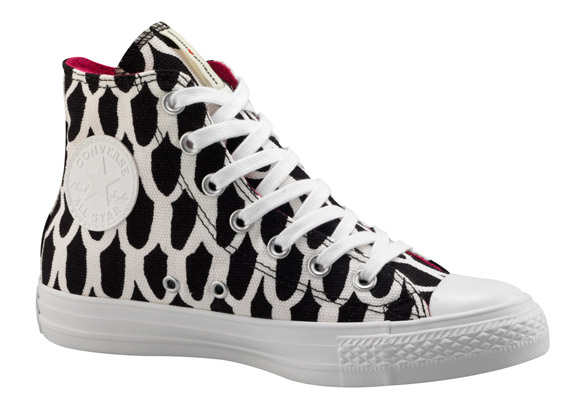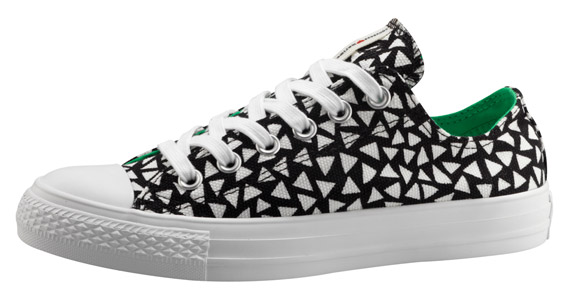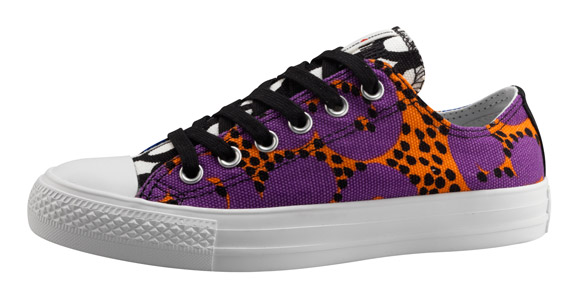 —-
Chuck Taylor All Star PJ
The Chuck Taylor All Star PJ, a new silhouette for spring 2011, makes its debut in the Marimekko prints. This shoe is made with Chuck Taylor DNA spliced with a touch of femininity. The PJ has a slim design made with a thinner midsole and slimmed down tooling that is easy going and comfortable enough to wear all day long. With extra arch support built into the sock liner and extra padding in the arch and heel, the PJ embodies sleek comfort. The PJ is available in the Tarha orange and purple print and the Kirppu in black and white. Suggested Retail Price: $75 – $85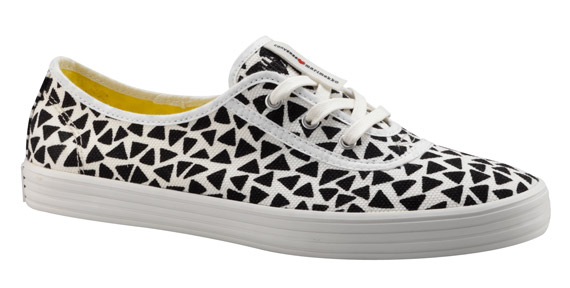 —-
Jack Purcell Helen
The Jack Purcell Helen silhouette was pulled from the Purcell archives and returns in 2011. Named for Jack Purcell's wife, the Helen is an archival model in the Jack Purcell line and has been re- issued stitch-for-stitch – available specifically to women. This shoe features the Jack Purcell silhouette with a feminine touch and the signature Purcell smile on the toe. The Helen is available in the Kirppu print in red. Suggested Retail Price: $75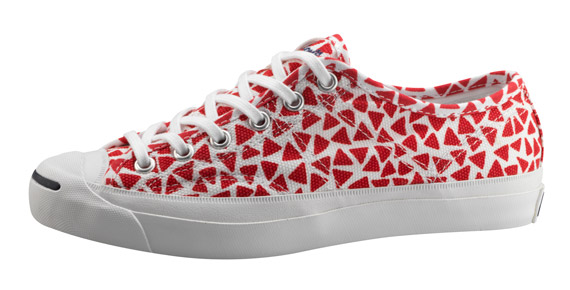 $149.0 BUY IT NOW 2hr 25mins

$59.0 BUY IT NOW 8hr 7mins

$49.99 BUY IT NOW 8hr 32mins

$28.0 BUY IT NOW 9hr 58mins

$32.95 BUY IT NOW 10hr 8mins

$175.0 BUY IT NOW 11hr 36mins

$36.0 BUY IT NOW 14hr 52mins

$40.0 BUY IT NOW 15hr 28mins
disclaimer
Tags: