Super excited about Nine West's new designer collaborations for 2011! According to WWD, the initiative is called Shoelaborations which represents "the beginning of an evergreen platform that is part of a new strategy relating to the company's constant push to grow and innovate the Nine West brand." First up is Sophie Theallet and Giles Deacon, Fred Allard, Nine West's creative director, said women's wear designers such as Sophie Theallet and Giles Deacon "bring a new aesthetic to our stores." He called Theallet's designs "fresh and feminine" and Deacon's style "futuristic, modern and exciting."
"For the collection I designed my own stripe print, which you will see interpreted on a ballet flat, a raffia wedge and a double platform sandal. I also designed little straw bags with charms representing icons of France," Theallet told Footwear News.
Here's the first look at the Sophie Theallet for Nine West collection which features shoes, accessories and handbags inspired by the designer's Parisian upbringing and current New York lifestyle. The collection will retail for about $79 for flats to $109 for a double-platform sandal or espadrille and is slated to drop on May 1st, while Deacon's is slated for fall '11.
Can't wait to see the full collection of the Sophie Theallet and Giles Deacon collections, are you excited?
UPDATE 02.01.2011: Check out the full collection here.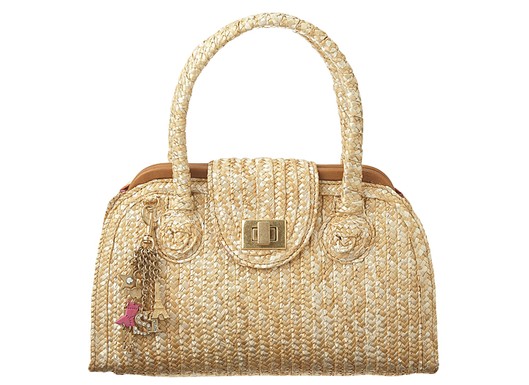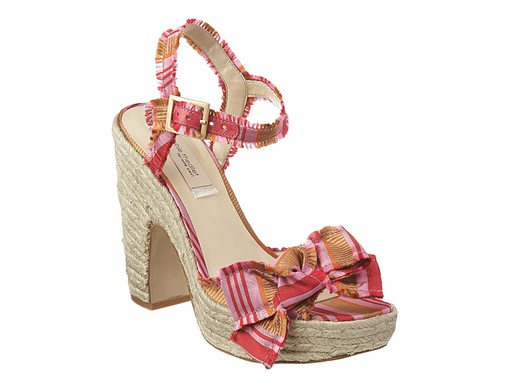 $11.99 BUY IT NOW 0hr 0mins

$54.99 BUY IT NOW 0hr 2mins

$14.99 BUY IT NOW 0hr 6mins

$12.0 0 bids 0hr 6mins

$49.99 BUY IT NOW 0hr 6mins

$20.0 0 bids 0hr 7mins

$33.0 BUY IT NOW 0hr 12mins

$36.42 BUY IT NOW 0hr 14mins
disclaimer
Categories: fashion handbags shoes
Tags: