Photos by YM
After the first day of the Total Look Styling Lab at Luisaviaroma, all the bloggers at Firenze4Ever were invited to the Cavalli Club for dinner. Yes, it's opened by designer Roberto Cavalli! The club in Firenze is a renovated 15th-century church and I was told that given Italy's strict regulations they couldn't alter the building's original structure so they built around it, which I thought made it more beautiful. The mixing of modernity and tradition worked out pretty well in the club, everything is basically decked out in Cavalli. From cups to utensils to chairs to wine and vodka, pretty amazing. I swear I thought I was having a 10-course meal, we were fed well haha! The food was pretty good, my favorite was the pasta and fish. And did I mention that I got to meet designer Giuseppe Zanotti at dinner, he was so nice and funny! Definitely a fab spot, loves it!
Outfit: Opening Ceremony x Pendleton Coat, H&M Lace Dress + Tights, Jessica Simpson Dany Platform Sandals (courtesy of JS), Michael Kors Fur Clutch, Rings courtesy of H&M and Obey

Waiting at Luisaviaroma for all the bloggers to arrive to head to Cavalli Club!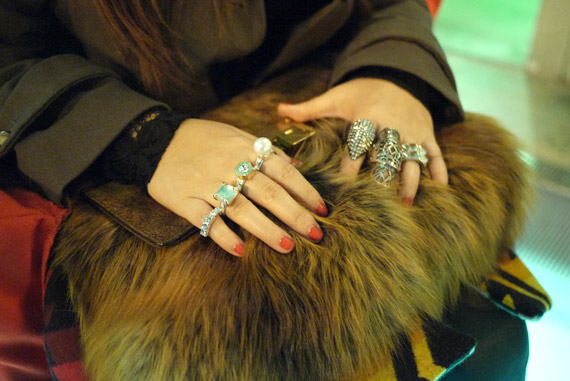 Love this Michael Kors fur clutch!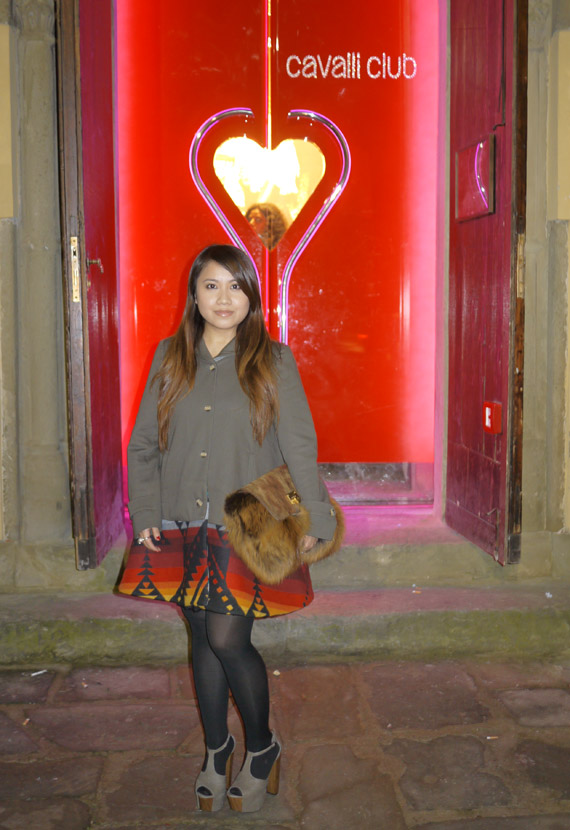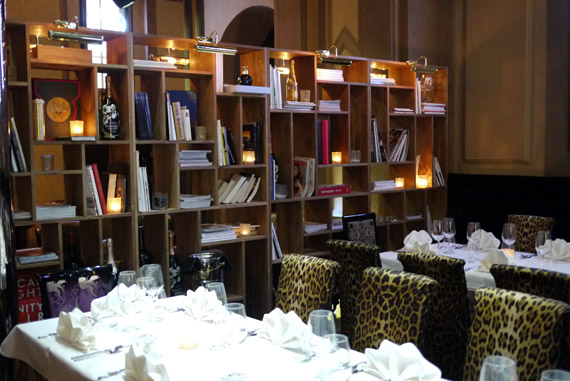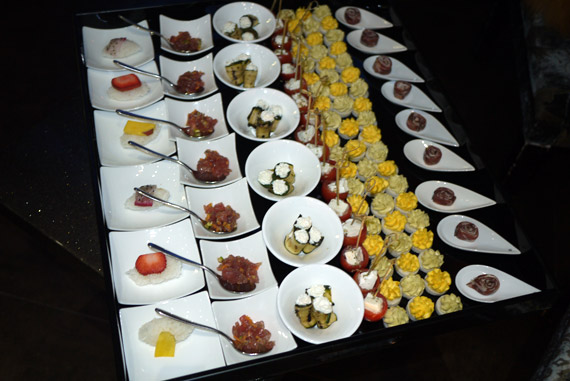 Categories: eats entertainment/events fashion outfits travel
Tags: Firenze4Everluisaviaroma