Photos courtesy of nOir Jewelry
Last month you've got a sneak peek at the nOir Jewelry x DC Comics Holiday 2010 collection, here's a look at the campaign…pretty insane I have to say! I love how they shot the campaign, it's so alien-like and weird! I've seen some of the pieces before the launch at the showroom and I'm obsessed, the collection is amazing! The collection features characters including Wonder Woman, Catwoman, Batgirl and Supergirl.
Some of the pieces are a fierce pave encrusted claw ring reflecting Cat Women's ultimate defense, an oxidized oversized cocktail ring in the shape of Gotham City, and an abundance of red, white and blue sparkle to represent Wonder Woman. Lots of amazing pieces in this collection, I'm absolutely in love with the Gotham City Ring, Batgirl Logo Ring, Fingertip Claw Ring, and Wonder Woman Logo Ring!
The collection prices range from $60 to $250 and is currently available online at noirjewelry.com and karmaloop.com. In the six months following the launch, the collection is anticipated to expand to include Harley Quinn, Green Lantern and Poison Ivy. Can't wait to see!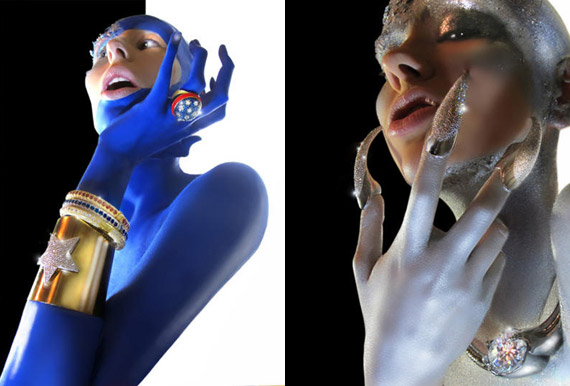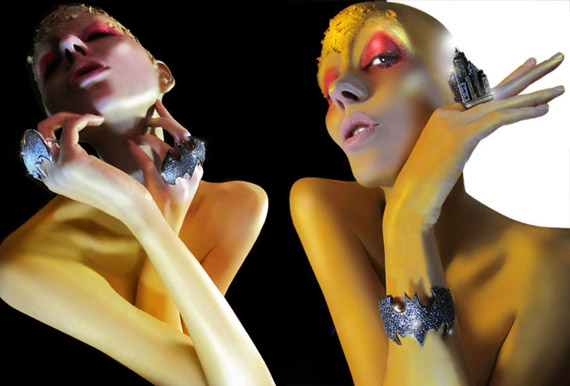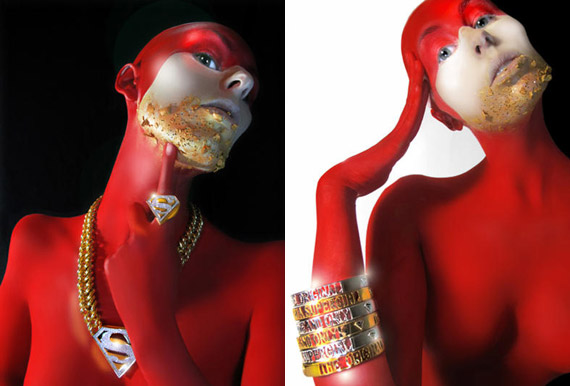 $8.99 BUY IT NOW 2hr 14mins

$12.99 BUY IT NOW 8hr 22mins

$0.99 0 bids 9hr 29mins

$0.99 1 bids 9hr 39mins

$9.0 BUY IT NOW 10hr 3mins

$45.0 BUY IT NOW 13hr 0mins

$8.0 BUY IT NOW 15hr 4mins

$2.49 1 bids 20hr 45mins
disclaimer
Categories: fashion jewelry/accessories
Tags: